Business and Policy Leader Events
In Conversation with Lord Mervyn King featuring Michael Sandel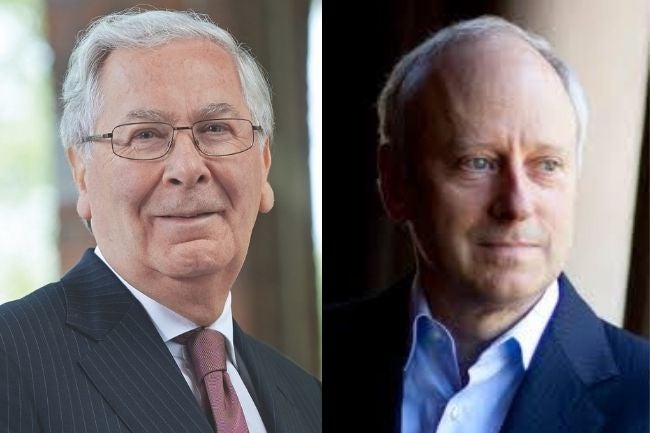 Michael Sandel, the Anne T. and Robert M. Bass Professor of Government at Harvard University
(right) and Lord Mervyn King (left)
On Tuesday, October 20, NYU Stern hosted "In Conversation with
Lord Mervyn King
 featuring Michael Sandel," the Anne T. and Robert M. Bass Professor of Government at Harvard University, on his new book:
The Tyranny of Merit:  What's Become of the Common Good?
The discussion touched on a number of topics and timely issues, including the dignity of work, meritocracy and economic inequality, and academic life in a global media market.
Professor Sandel teaches political philosophy. His books, 
What Money Can't Buy: The Moral Limits of Markets
and
Justice: What's the Right Thing to Do?
, were international best sellers and have been translated into 27 languages. His course "Justice" was the first Harvard course to be made freely available online and has been viewed by tens of millions. His BBC series "The Public Philosopher" explores the philosophical ideas lying behind the headlines with participants from around the world.
Watch the full discussion below:  
---