Press Releases
NYU Stern Marketing Faculty Available to Comment on Holiday Shopping and Consumer Trends Amidst the Pandemic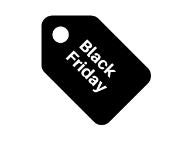 Professors share insights on the impact of Covid-19 on Black Friday, Small Business Saturday and Cyber Monday in 2020
Professors share insights on the impact of Covid-19 on Black Friday, Small Business Saturday and Cyber Monday in 2020
NYU Stern faculty are available to offer perspectives on this year's holiday shopping, retail and consumer trends - including how this landscape is shifting due to the pandemic. The following professors can speak to what we will see this season around shifts in consumer behavior, how brands will adjust their advertising and promotions, the impact of tech while shopping, and more.
Topics include:
Perception vs. reality on advertising and promotions
:
Top ad campaigns of the holiday season: Professor Tülin Erdem chair of Stern's Marketing Department, analyzes winners and losers in this year's marketing campaigns.
The truth around free shipping + limited-time offers: Professor Priya Raghubir demystifies retailer pricing strategies for shoppers.
The retail landscape during Covid
:
All things tech
: