Student Testimonials: Copenhagen Business School (CBS)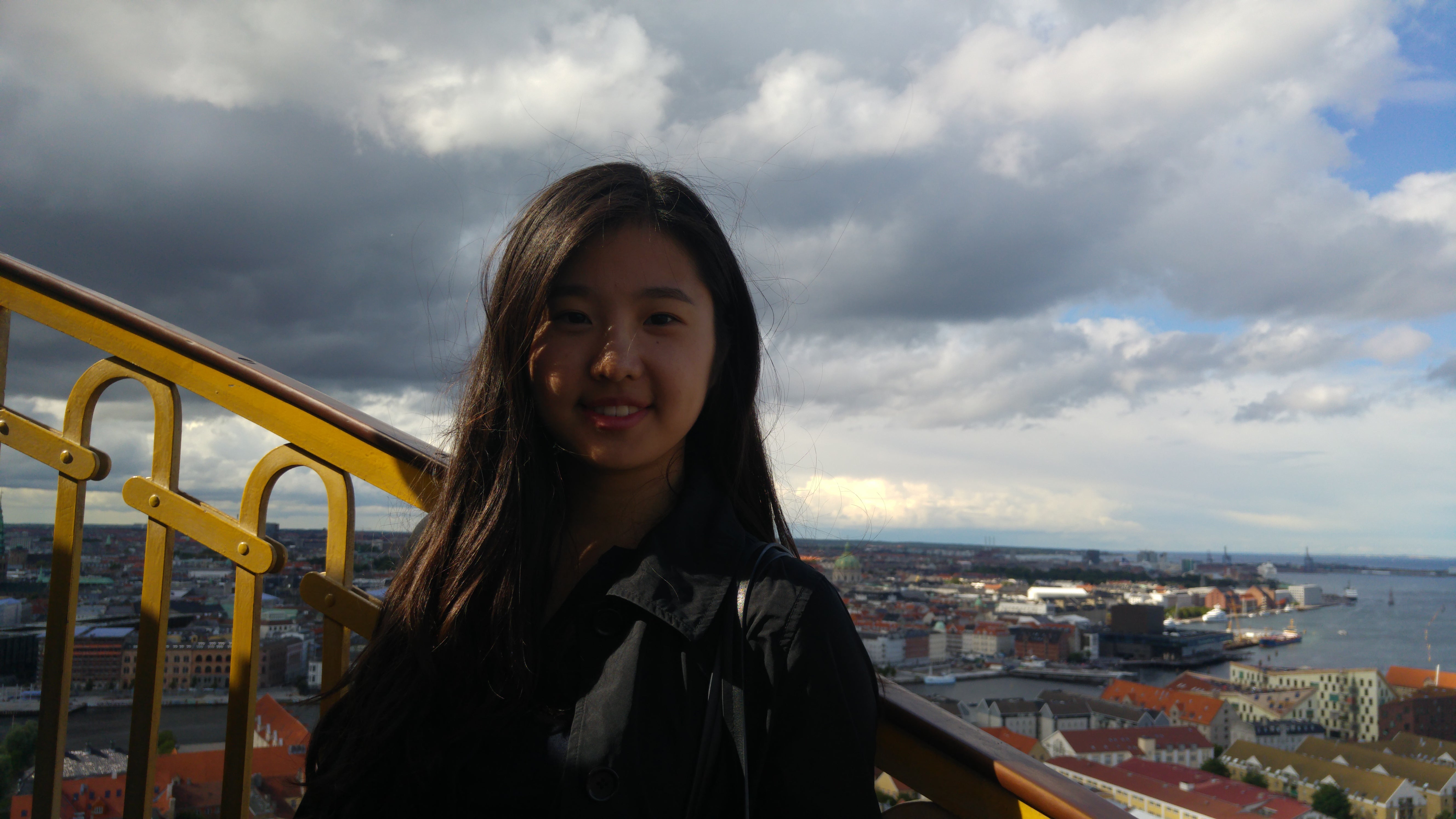 Name: Ziqi Yao

Highlight of my semester abroad:
The people that I met on IBEX made the experience even more meaningful. It felt like an extended Welcome Week or summer camp because I had such a good time with the other international students, who all have fascinating stories to share. I would always learn something new in class not only from the professor but from listening to the different perspectives of these students. I think it's quite special to be able to share IBEX memories with friends from all over the world.  
Who I spent most of my time with abroad:
I spent most of my time with other international students. I did meet local students in class, but it was easier to spend time with the international students who also lived in the student residences outside of class.  
If you go, you must...:
In Copenhagen:
Tivoli (amusement park), Nyhavn (harbor), Papiroen (hip food market by the water) and Torvehallerne (another food market), Fiskebar (high-quality seafood with a laid-back atmosphere), picnic in the parks, Amager Strand beach, shopping in Stroget, Paludan Bog (cozy cafe for pre-finals week with great brunch menu), also Black Diamond library for studying.
Outside of Copenhagen:
Frederiksborg Castle, Louisiana Museum of Art, Aarhus Museum of Art (the best).  
What I would say to students considering participating in IBEX:
IBEX is the time to be a little bit more spontaneous than usual because it truly is a once-in-a-lifetime experience. I may be biased, but I think living in Copenhagen can be such an eye-opening experience. The quality of life there is truly admirable, and now I believe people who say Denmark is one of the happiest countries in the world. This means that students at CBS are not only very nice but also know how to have fun. The quality of education at CBS is also very good; it's not purely lecture-based and encourages in-class interaction, much like how Stern classes are structured. Professors are very receptive and I've heard from Danish students that professors go by their first names; there is little power distance in Danish society. I've also heard that during the regular semester, school services (e.g. canteens, career center, gym, etc.) are abundant and resourceful. CBS also has a beautiful campus with unique architecture.  
Contact me about CBS:
Ziqi Yao -
ziqi.yao@stern.nyu.edu


Name: Laura Kratcha

Highlight of my semester abroad:
The best part was definitely meeting really great people from around the world. I can now say two of my best friends live in South Korea and Belgium, which is something I never would have thought would be possible. IBEX is such a unique experience because you are cohabitating and learning with people from all around the world. I rarely ever met Americans. I enjoyed being surrounded by the amazing Danish culture and meeting awesome people!  
Who I spent most of my time with abroad:
I spent 99% of my free time with other exchange students. The exchange students are put together during welcome week and often take a lot of similar classes so that's who I ended up seeing frequently and becoming friends with. Danish students tend not to take the classes available to exchange students and often take most of their classes in Danish. However, CBS partners each exchange student with a Danish buddy. My buddy was really nice and introduced me to other Danish students. So I was able to meet Danish people through her. I also had a lot of exchange and international students in my classes that weren't necessarily from Denmark but from surrounding and other Scandinavian countries like Sweden and Finland. I felt like this was also a good way to get to know people from the area even though they weren't technically natives. They embodied cultures that were very similar to that of the Danish culture and were very knowledgeable about the Danish culture in addition to their own.  
If you go, you must...:
Go to Islands Brygge — Really cool canal area, one of my favorite places design-wise and very "Copenhageny"
Church of Our Savior — famous spirally church you can walk up and get great views of the city (same with the Round Tower more in the city center)
Nyhavn — famous colorful houses on the harbor, you have to go here
Botanical Gardens — pretty and next to…
Rosenborg Slot — one of Copenhagen's castles, it's in the middle of a beautiful park and near lots of other food and things
Royal Library (aka the Black Diamond) — really amazing, beautiful library, also very "Copenhageny"
National Gallery of Denmark — really, really great art museum, the new modern art wing in the back is super cool
Tivoli — Copenhagen's amusement park, fun rides/you can just walk around in it and it's really pretty
Stroget — the largest walking street in Europe or something like that, lots of shopping!
The Little Mermaid — really big tourist attraction but it's kind of in the middle of nowhere
Designmuseum Denmark — cool design museum, really cool gift shop. For food/drinks go to Copenhagen Street Food (on Paper Island) — kind of like indoor Smorgasburg with lots of food trucks and good Danish open-faced sandwiches
Torvehallerne KBH — awesome indoor market, kinda like Chelsea Market, one of my favorite places
Kalaset — apparently best brunch in Copenhagen, really good pancakes
Union Kitchen — amazing American brunch.  Stores to check out - Sostrene Grene/Tiger are both very "Copenhageny" and have really cute, cheap home goods, definitely worth stopping in if you see one
Hay store — awesome design store, worth shopping, too. General info - Norrebro is the hipstery, young neighborhood (aka Brooklyn of Copenhagen) and has a lot of hip food and bars but it's a little more grungy, the same goes for Meatpacking but I would highly recommend going there for food
The City Center has everything, especially around the Norreport train station there is food and bars and attractions
Frederiksberg is where I lived, it has less going on at night but if you walk along Smallgade street there are a lot of great restaurants, bars, and cafes with famous brunch (Ipsen & Co., the Laundromat Cafe, etc.)
What I would say to students considering participating in IBEX:
The school is great, the country is great, the city is great. All around, it's hard to have a bad experience.  
Contact me about CBS:
Laura Kratcha -
lak424@stern.nyu.edu
More Student Insight
Airline ticket to/from IBEX site: $800 - $1,500 USD
Food: $500 - $3,000 USD/semester
Housing: $4,000 - $5,000 USD/semester
Books: $50 - $400 USD
Phone: $100 USD/semester
Local Transportation: $200 - $400 USD/semester
 
"Used my ATM card to take out amounts of cash periodically (to avoid the fees as much as possible). I did not find it worth it to open a bank account."
"I came down with all of my money in travelers' checks. I would suggest cashing them all right away and setting up a Danish bank account."
 
"Private Housing Office matched me with an offer. I lived with a family in their house nearby campus (~15min bike ride). This was not a formal home-stay, although Danes are super friendly and welcoming and I was lucky to have a host-relationship with my family. No meal plan is available - you pay cash/ card at the Kantines on-campus (which were high-quality and comparably priced to eating out)."
"Living was great! I stayed in a dorm quite far from campus run independently by a German woman and she was great. All the students got bicycles and really got a feel for the Danish lifestyle. I found it through the IBEX partner school - the dorm was Svanevej."
 
"It is really important that you do the readings as you go along because for most classes you will have one exam, most often an oral or 4-hour written exam, that is the entirety of your grade and will address all of the readings and in-class exercises in depth. This was definitely a change from what I am used to and I was really, really nervous for my oral exams."
"The quality of my classes was good. I would say it is very similar to Stern in that it is an international school that attracts professors and adjuncts from all around the world. In fact, I didn't have a single Danish professor. It is also similar to Stern in that the basic level classes are taught by less-qualified adjuncts even though the school boasts well-known and successful professors."
"Most students in the classes already had a couple of years of work experience so they were very well-read and participated a lot in class. This created good conversations during lectures and I learned a lot through them."
 
"Class selection was different compared to Stern's registration process because at CBS you select the classes you want to take, as well as a back-up for each, and then the school takes care of your schedule. You have no power over the times or days that you will have class, so it's pretty unusual. We got class confirmations before classes started and then had several opportunities to switch classes if we wanted to. It was an online process that was later confirmed in person via a paper form."
"Courses offered were published on the school site far in advance, with syllabi and professors. Course registration was through an online portal sent as a link via email. The portal utilized drop-down menus to list course preferences. First and second choice courses could not have overlapping meeting times, which made choosing courses a bit tricky. Courses were assigned after all students had completed their course preference forms, and not on a first-come-first-serve basis–there is no panic to register for courses like there is at NYU. Students were then sent an email confirmation of classes and had the opportunity to switch classes before a certain date (about a month and a half before the term started) if the desired class still had openings."
 
"I really liked all of my classes but my favorite was probably my Retail Marketing class. The class was taught by three professionals who work in the field and volunteered to create and teach the course. The professors are extremely knowledgeable and passionate about the topic which definitely comes across in their teaching. The class was centered on the idea of giving a real-world perspective on marketing and retail marketing, in particular, which was really refreshing and engaging. I also really liked Neuromarketing, which was really interesting but very technical so hard to follow at times. My CSR class was essentially a repeat of everything we have been learning at Stern since day one, so it wasn't super engaging and felt very repetitive. I didn't enjoy the class very much because we learned a lot about CSR theory in the US vs. Scandinavia but rarely put these theories into practice. It would've been nice to take a slightly more critical approach to the topic and do exercises that demonstrate how difficult it is to balance the wants and needs of all the stakeholders for a given company, especially one that struggles with issues of human rights or has had negative PR in the past. The one upside was that my professor was very well-known and much of the readings we did on Scandinavian CSR were written by him. He had an intimate knowledge of the literature surrounding CSR. I also took an HR class that was very interesting and actually sparked my interest in HR. Again, my professor was very knowledgeable and well-known in the field even though he was just an adjunct. We talked about real-world issues and how companies can address them. We also looked at HR from a strategic perspective, which was really interesting and opened my eyes to the possibilities of HR."
"Arts Management & Cultural Entrepreneurship exposed [me]  to many art theories and cultural opportunities/trends from a global perspective (with students from all around the world).  The "managerial stretch" felt more like a common sense means to have a cultural impact, which I enjoyed.  Overall, the courses at CBS are very specific and use business concepts as [a] tool to study other topics and industries to gain a better understanding of how both influence each other."
 
"Spent most of my time either with my host family (and their acquaintances), and other international students at school. There are MANY internationals, and if you partake in the Exchange Social Program intro weeks and events, you are sure to meet a lot of friends! You can meet students from the host country in your classes. Full-time students are all tracks with specific, pre-planned curriculum paths, so you will meet them if you take a required course of theirs (ie, I took Fundamentals of Communication which was a first-year course of the Info Management track)."
"Students are very friendly and helpful. There is plenty to do in Copenhagen, including a lot of great museums and other cultural sites (which are all free on Wednesdays)."
"Every Wednesday night, Studenthuset has an international student night, which is always fun and cheap."
 
"Copenhagen's canals offer a hot tub cruise that's extremely fun and relatively cheap."
"Strøget - shopping / Torvehallerne - market/food vendors" 
"The Little Mermaid, Tivoli with Christmas Lights"
 
"I traveled on trips organized by the international student program, and a little by myself. It was very easy to travel around Denmark by train. Friends also enjoyed renting a car and doing a Denmark road trip. I did not travel much because of my class schedule, and would recommend students to stack their classes on two days of the week if traveling is important to them."
"Use program for cheaper/ pre-planned trips, like going to Denmark via Exchange Social Program; Berlin via Exchange Social Program; Amsterdam via train from Berlin during fall break; Sweden day trip via train."
"I just did one road trip around Denmark with a Danish friend. I would definitely recommend making friends with the Danes! They are very nice and happy to show you around, even if they are cold at first. We took a bus to his home and then drove with his family car."
"I traveled extensively. Copenhagen is separated from the rest of Europe, so flights were usually necessary. Cheap flights can be found on Ryan Air and other discount airlines."
 
"Don't try crossing the streets when the walk sign is off, even if it's 4 am and there is not a single car around."
 
"Everyone, including hot dog vendors, speaks English–so it's not a problem."
 
"Buy a bike! Save money!"
"Warm clothes"
"Bicycle"
 
"I did not attend any career prep activities but they were widely available and easy to find out about. CBS always has career fairs and events going on, just like Stern. It's impossible to miss them if you're on campus. I recommend just showing up to whatever sounds interesting! CBS is a great place to network, everyone is super friendly and encouraging. Far more so than Stern."