Student Testimonials: National University of Singapore (NUS)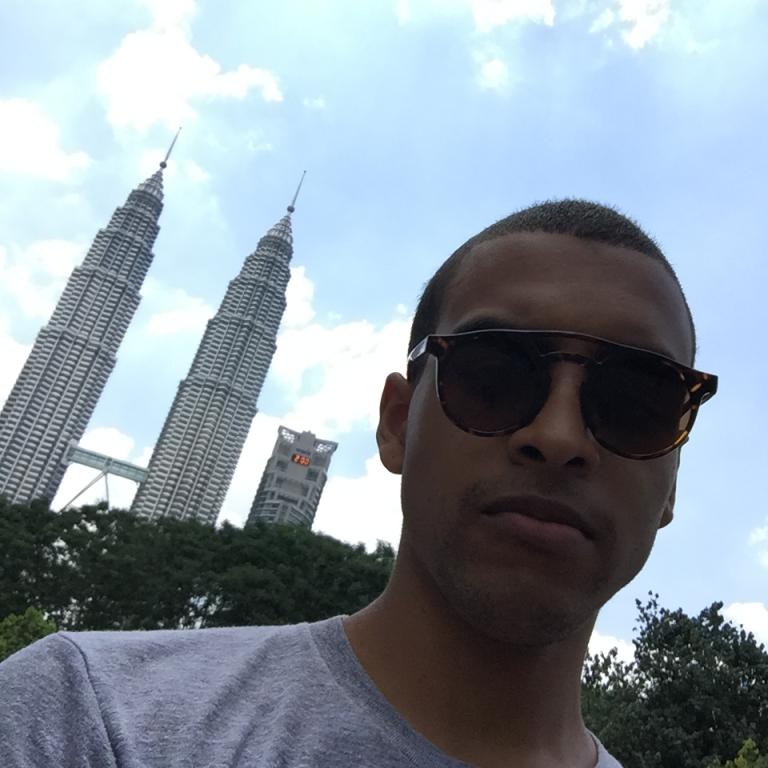 Name: Joa Allen

Highlight of my semester abroad:
Meeting people from around the world–it broadened my perspective and network.

Who I spent most of my time with abroad:
I spent most of my time with other international students. If you seek it out, it is reasonably easy to meet students from the host country.  There are plenty of exchange students, (around 1000 students) mostly coming from Western Europe. That said, that is who I spent most of my time with and planned my trips with. There are opportunities to engage in extracurriculars, as there are numerous student clubs. 

If you go, you must...:
Go to the Clarke Quay area, Marina Bay Sands Hotel, the Botanic Gardens, the night zoo, and look into the various hawker centers around the city.

Contact me about NUS:
Joa Allen - joa218@stern.nyu.edu
Name: Louise Luciani

Highlight of my semester abroad:
Definitely the friendships I made and the cultures I got to experience. I was able to go to the Philippines after over a decade of not going and saw my grandma. Being able to see the development in the country compared to when I was younger was remarkable.

Who I spent most of my time with abroad:
Most local students are very studious or have their own things going on, so you end up hanging out with exchange students a lot, especially if you live in a building where it is all exchange/graduate students. Definitely depending on the dorm you choose will determine what types of friends you make. I did make a few very close local friends. We hung out a lot when the semester finished, or when there were lulls in work. Unfortunately, they would never come on trips with us because they couldn't afford to give up a whole weekend or so. In terms of meeting local students, though, it's very easy because there are so many in the classes you take. 

Something about me you might be interested to know:
In all, I have visited 9 countries in Southeast Asia if you want to know more about traveling. 

What I would say to students considering participating in IBEX:
It was a great time filled with awesome experiences in Southeast Asia.
More Student Insight
Airline ticket to/from Singapore site: $1,000 - $1,800 USD
Housing: $1,500 - $2,500 USD/semester
Food: $30 - $90 USD/week
Books: $100 - $200 USD/semester
Local Transportation: $10 USD/week
Entertainment: $10
Phone: $15 - $30 USD/month (refilled AT&T calling card)
Travel: $400 - $700 USD/month
"I just used my normal Chase checking account, which worked out fine. The ATMs fees can be a become a bit hefty due to foreign exchange, but not too many people set up a local banking account aside from those who were on exchange for the entire year." 
"I had my ATM/credit card linked to my account back home, and used cash for daily expenses (food, etc.).  Singapore is extremely modern so it's easy to pay with card or withdraw money at an ATM."
"I used my debit card and cash a lot, and make sure the bank knows where you're traveling. Asia is still pretty cash-centric so be prepared to have a wallet with space for cash and coins!"
"I stayed in Residential College 4 in a single room. This accommodation included a meal plan and furnishing. I was satisfied with the arrangement."
"I lived in Prince George's Park Residences, in a type A room - which means I had free AC and a private bathroom. This was ideal, as the residence hall was very close to the business school and to the MRT station. The room was furnished (bed, desk, drawers, closet). I didn't have a meal plan, but eating on campus was really cheap (around 3 SGD per meal). I found my dorm through NUS (it was on campus).
"I lived in a "Type C" room in Prince George's Park. The room was equipped with a wardrobe, desk, and twin bed, with two opening windows. Despite a ceiling fan, being without air conditioning in such a hot and humid environment made it rather uncomfortable to be in the room when not sleeping; I spent most of my time in other air-conditioned facilities. I had a single room on a floor with 14 other rooms, all-female, and a shared kitchen and bathroom in the hall."
"University Town Residence was the best quality dorm at NUS with excellent amenities, but you will only be living with exchange students and graduate students. It's also not too close to the subway. If you want to make a lot of local friends or friends from Malaysia/Thailand/etc. try Tembusu. As one of the cheaper options, you generally get fewer exchange students from Western countries. Another good option is PGP because it is really close to the subway. Meals were great all over campus and cheap. No need to get a meal plan."
"The grading system is very similar/comparable to Stern. The workload at NUS is definitely larger than at Stern, and most assignments for all classes don't come until the middle of the semester, which makes it hard for us to stay on top of everything at all times. Professors at NUS are all extremely knowledgeable, similarly to Stern."
"The quality of instruction was excellent in my business courses, almost equivalent to that at Stern. My non-business courses were much more relaxed with far less focus on individual success; those professors taught straight off the syllabus and did not place a focus on personal faculty-student interaction. The grading system was rather similar to Stern's curve, with most students getting B grades. It is difficult to earn an A, but it is even more difficult to fail the class. Exam scores often had an average grade between 65-80%. My workloads were often reading-heavy with little prescribed practice work, although the exam content clearly required experience with practical application of our readings."
"Course offerings are available online. I over-enrolled in classes prior to arriving, so I was enrolled in eight courses when the semester began. Obviously, I had to drop some classes because of that. However, if you wish to add/swap a class after enrolling online, you must submit a paper form to the respective department of the respective faculty to do so."
"Course offerings were published really early which made it easy to choose the courses that I wanted to take."
"My favorite class was Advertising Strategies, and my favorite professor was Bernard Law (teaching Advertising Strategies). He has a lot of experience in the advertising/communications sector and would always give us practical advice about the industry. I also really liked the structure of the class. We had to come up with our own advertising campaign for an actual brand. Consumer Behavior with Regina Yeo was also a great class. The professor would always make sure that we (exchange students) would understand Singaporean culture and gave us many opportunities to offer our opinions."
"Strategic Management with Professor Marleen Dieleman was fantastic! I enjoyed the management discussion, as that is my major, and the focus on ASEAN corporations and cultural values distinguished it from taking equivalent classes at home. I also enjoyed a class called Old & New Music in Southeast Asia, although I won't receive any credit for it at home, because it was very specific to the region in which I studied and a good creative outlet to contrast my management and finance courses. I also learned a few new skills!"
"It was very easy to meet other exchange students, so I spent most of my time with students from Stern and other international students. I was also able to meet a lot of local students - they're all very nice, and most of them really wanted to learn more about France and the US, so it was pretty easy to make friends."
"I was part of the photography club, and one of the dance clubs (d'hoppers - hip-hop)."
"I participated in two different dance clubs organized through NUS. In the first few weeks of the semester, there are several club fairs and other ways to learn about the extracurricular activities available. Nearly all of them require some sort of membership fee, ranging from USD $15 to USD $500 per semester. All residence halls have lounge areas for students to relax and interact. These lounges were a good way for exchange students to meet other exchange students and full time international students. However, since most local Singaporean students continue to live at home throughout university, it was easier to make local friends in classes or school clubs. Most of the cultural activities in which I participated came about because I was taking a class focused on traditional and pop music in southeast Asia."
"The Outram Park area has a lot of nice cafes. Bugis, Orchard, and HarbourFront are great for shopping. Arab Street is great for late-night drinks. The entire downtown area is a must-see, and so are the Chinese Gardens, Palau Ubin (an island), the Tiger Brewery Tour. The Clarke Quay area and Club Street are great for drinks."
"Take a trip to the Chinese and Japanese Gardens on the east side of Singapore. They're highly underrated, and I enjoyed them more than the Gardens by the Bay or the Botanical Gardens. In contrast, the Night Safari is highly overrated, and a waste of money. The neighborhood around Tiong Bahru MRT station has tons of cute cafes that I wish I had discovered much sooner. If you prefer stick deodorant, bring it from home. Shipping anything to Singapore is very expensive, so don't plan on having your family ship the things you can't fit in your suitcase. There's an IKEA near the Clementi MRT station, which is where you should go on your first day in Singapore to buy towels, sheets, hangers, etc. Mustafa, near the Farrer Park MRT station, is also an excellent place to purchase literally everything on the planet. It's open 24 hours, so go in the early morning on a weekday to avoid massive crowds. Butter Factory is a very cool club that many people forget about! Try not to schedule any classes for Thursday mornings. Wednesday nights are the absolute best for clubbing in Singapore because that's "Ladies Night"; club admission and drinks are often much cheaper or free, especially compared to Fridays and Saturdays. Don Dae Bak BBQ is an excellent Korean BBQ restaurant with all-you-can-eat for SGD $20."
"I traveled a lot - it was very easy as Singapore is well connected, and flights to other countries in Southeast Asia are really cheap. AirAsia is coming up with a travel pass very soon - by paying $200/month you can travel to 10 destinations, which is amazing and can save you a ton of money! Make sure you know when all your exams/big assignments are before making any plans."
"I would encourage other students in Southeast Asia to travel as much as possible, in groups of 2-6 people. Traveling alone for the first time can be challenging, and moving in large groups can become very inflexible very quickly."
"It was extremely easy to travel because Singapore is in such a central location. Check out all of the travel agencies in Chinatown because they offer the best deals!!!"
"When planning your travel dates, book early! Classes start immediately after New Year's day and it is best to get there a day or two in advance so that you can adjust and get settled in."
"I participated in OCR via skype interviews. All I had to do was apply as I normally would, and contact NYU Recruitment after I scheduled an interview to let them know I wish to have a skype interview."
"NUS had a lot of corporate info sessions - it was a great opportunity to meet other students, professionals, and to network. It's very useful if you're planning on working in Singapore or to have an international career. It was easy to sign up through the NUS career website."
"NUS hosts many internships and full-time recruitment events with individual firms, much like NYU. These are open to all students. I did not need a suit during my time in Singapore, but I did need business casual clothing that I could stand outside in comfortably. Make sure you have a few shirts and skirts/pants appropriate for interviewing as well as very hot/humid weather!"
"It's a big change from the States and it takes a lot of getting used to. In comparison to the States, the dorms were not very nice but for Singapore, my hall was really good."
"Things were quite different from NY and though it was often irritating to deal with those issues I still had a great time in Singapore. The only thing I disliked about my trip was the administration at NUS. They are so unaccommodating and so strict about not breaking any rules. I found them extremely difficult to deal with. They refused to budge or concessions despite medical certification! Just a word of advice - don't back down on things that need to be done. You have to be persistent and eventually, you will get your way (except when dealing with NUS)."