HEC Paris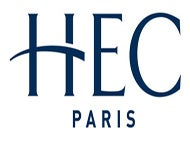 HEC Paris Website
Virtual Tour of HEC
---
Program Overview
*****Additional important information - including in-depth descriptions/timelines for the Incubator and Launchpad components - can be found on the
HEC Entrepreneurship Flyer
.*****
1. What?
This program is sponsored through the generosity of the Cagni Foundation - in partnership with NYU Stern and HEC Paris. The program only takes place in the Spring semester, and is open to up to three NYU Stern Undergraduate students each year. This is an English-language program so French language experience is strongly encouraged but not required.
Please note: You must apply for the HEC Entrepreneurship program during the regular IBEX application process - so you must apply approximately a year and a half before you will actually go abroad for this experience.
2. Program Components & Credits
The HEC Entrepreneurship program consists of two components – the HEC Startup Launchpad and the HEC Incubator (Station F) - for a total of 16 NYU credits for the semester. The program runs from mid-January to the end of May. Students who participate in the HEC Entrepreneurship program will need to dedicate all of their time to the program and will not be able to take other HEC courses. Three credits of this program can count as an Advanced Finance Elective; and/or three credits can be counted toward the Entrepreneurship co-concentration; and/or three credits can be counted toward the Global Business co-concentration; and/or four credits can count as MULT-UB 11 International Studies Program. Otherwise the credits for this program will come back as general Stern Electives.
3. Program Location & Housing
The entire Entrepreneurship program will take place in Paris – not on the HEC campus. Students will live in downtown Paris for the duration of the program. HEC will assist students with locating housing – but there is no on-campus housing available.
4. Stipend
Up to three stipends will be awarded each year, and each award is for up to $12,500 USD. Stipends are awarded via check to the recipient and are subject to applicable taxes, so final award amounts will vary.
"
HEC (Hautes Etudes Commerciales) Paris
is considered to be one of the "four aces" in training the French elite. Unique to France, the "Grande Ecole" concept was introduced by Napoleon so that "the best and the brightest" could be channeled into his ministries, armies and engineering corps. HEC's School of Management is among the first business schools in Europe and the first in France to hold the Triple Crown Accreditation. HEC has a long-established tradition of welcoming international students to its lively and friendly campus: an ideal environment in which to live and learn for over 3500 students from 80 nationalities in our programs." - HEC Paris
Note
: Stern has established an UNDERGRADUATE exchange with HEC at the third year (or what they call "foundation" year) of their five-year program for top French students. The HEC five-year program consists of two year of rigorous study that some consider equivalent to the first two years of a bachelors program. This is is followed by an additional three-year program where students complete their bachelor studies and then commence their master level studies. HEC students earn a master's degree at the end of their five year program.
Fall Semester: September to December
Spring Semester: January to May
Note:
Dates are approximate and may be subject to change
Housing: €450 - 680/month
Food: approximately 15€/day based on meals at the on-campus student restaurant
Culture and Recreation: €100-120/month
Transportation: €30-70/month
Insurance: approximately 215€ (In France, every student under 28 years old is required to register for the French student social security insurance system)
Visa: $190 USD for Campus France registration, $30 for VFS processing, and approximately $115 for a Long Stay Student Visa
Note:
€ = Euro
English or French
Students are offered on campus accommodation and prices vary according to room type from 450€ - 580€/month. Accommodation is guaranteed to all exchange students, but accommodation type is not as it is subject to availability.
An active International Student Association that hosts weekly social events
Over 100 student associations
Sports Activities