Who We Are
CURRENT LAB STAFF

Lab Manager:
Felix Danbold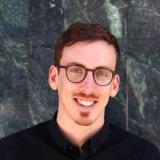 Felix is a postdoctoral research scholar and visiting assistant professor at NYU Stern School of Business. He received his Ph.D. from UCLA in 2018 where he taught and conducted research in the Psychology Department and Anderson School of Management. His research explores the unique identity concerns that members of dominant groups experience in the face of growing diversity, and the strategies they employ to preserve dominance. In addition, he works on developing novel and empirically-based interventions to improve intergroup attitudes within organizations.
Faculty Coordinator:
L. Taylor Phillips
Research Assistants:
Murat Hoşgör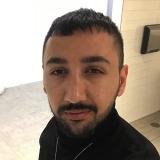 Murat graduated from Koç University in 2019 where he had BA degrees in Psychology and Media and Visual Arts. In his undergrad degree, he has worked in different labs and gained research experience in different fields. By completing his internship in the United Kingdom where he conducted research on Media Psychology, he decided to pursue an MA degree in Media, Culture, and Communication at NYU with Fulbright Scholarship. Along with the Center for Behavioral Research, he is working in Motivation Lab in the psychology department. His main interests center around person perception in cyberspace, positive media use, motivation, and well-being. He is a professional Latin dancer and a big supporter of same-sex competitions.
Anisha Pal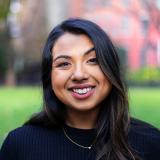 Anisha graduated from Emory University in 2018, where she majored in Psychology and Sociology. She is recently graduated from the MPH program at NYU CGPH with a concentration in Social Behavioral Sciences. In addition to working in the Behavior Lab, Anisha served as a Research Assistant at a program intervention, known as Heart to Heart, which aims to increase adherence to HIV medication within minority populations. Her other research interests are in focus for stigma, social and health disparities, and in implementation, science to change health behaviors. Anisha is currently a Contact Tracer for the city of New York.
Patrick Pamatmat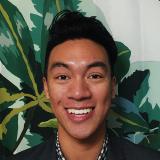 Patrick is a Master's Student in Psychology at NYU. He received his Bachelor of Arts degree in Psychology with a minor in Education from the University of California, Davis. Prior to NYU, he built out and spearheaded user research operations for Facebook's Enterprise Engineering/Design Research team and was also a Research Assistant at Dr. Wendy Berry Mendes' lab at the University of California, San Francisco. Broadly speaking, Patrick's research interests revolve around how race, gender, and class shape intergroup attitudes and relations. At the Stern Center for Behavioral Research, he mobilizes research on behalf of faculty and doctoral students.
Gabriel Sim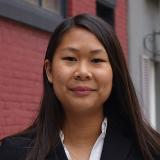 Gabriel is a junior at NYU Stern concentrating in marketing and finance and minoring in psychology. While working at the Center for Behavioral Research during the 2019 school year, she developed an interest in the intersectionality between consumer preferences, psychology, and marketing strategies. Gabriel facilitates in-lab studies and conducts research on behalf of faculty and doctoral students primarily in the management and marketing departments.
Alicia (Qinglan) Zheng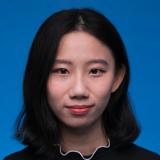 Alicia received her Master's degree in Management Information System at NYU. During her undergraduate studies, she worked on several projects related to online customer behavior, which later helped her develop strong interests over behavior studies. Alicia joined the lab in the fall of 2018. At Stern Center for Behavior Research, she helps conduct literature reviews and data analysis according to researcher requests, runs in-lab studies, and actively works with other RAs and faculties.
LAB ALUMNI

Recent Lab Managers:
Recent Research Assistants: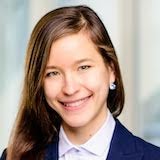 Yuliya is an Economics student at New York University Abu Dhabi. She is working at the intersection of environmental and trade economics and is very passionate about the problem of global deforestation. She extends her interest in ecology beyond her academic work and does her best to live in a more sustainable way. Today, Yuliya is looking forward to continuing her academic studies as a Ph.D. student in Agricultural and Resource Economics at UC Berkeley and to exploring new projects in the field.
Nikita Maneesh Dane
Yanyang Luo
Chae Park
Dayin Wijaya
Mona Yang
Victoria Zheng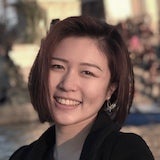 Victoria is a Psychology major and CAMS minor at NYU. In addition to the Stern Behavior Lab, she has worked in the Amodio Lab as well as the Freeman Lab at NYU, and interned at General Electricity, Shanghai Center- Portman Ritz-Carlton, and Harvard Business Magazine. Victoria is president of the NYU Chapter of Psi Chi, the honor society for psychology. Currently, she is working on a Dean's Undergraduate Research Fund project on cognitive control in maintaining biased evaluations of group members.