Who We Are
CURRENT LAB STAFF

Lab Manager:
Michael Rosenblum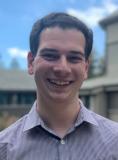 Michael is a postdoctoral research scholar and visiting assistant professor at NYU Stern School of Business. He received his Ph.D. from UC Berkeley's Haas School of Business in 2020 where he taught and conducted research in the Haas School of Business. His research focuses on two intersecting lines of inquiry. In the first line, he investigates how different forms of inequality (along lines of gender, race, power, status, economic, and socioeconomic status) impact judgments of others. In another line of research, he studies the bi-directional relation between political discourse (e.g., politically correct language) and impression formation.
Faculty Coordinator:
L. Taylor Phillips
Research Assistants:
Kritika Venkateswaran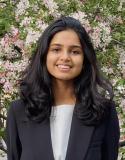 Kritika is a sophomore at NYU Stern studying Finance, and minoring in Public Policy & Management. She is passionate about the intersection between business and social impact, and is very interested in learning about sustainable investing strategies. Kritika has also developed an interest in Behavioral Finance & Economics, and is keen to learn more about how disruptive innovations in the field can improve public policy. She hopes to apply her skills and learnings at Stern's Behavior lab whilst gaining insight on various research areas.
Alessandro Malave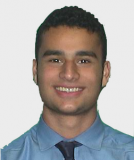 Alessandro a junior at NYU Steinhardt studying Global Public Health & Media, Culture, and Communication. He is interested in epidemiological and drug study-related research, and hopes to pursue an advanced degree following his undergraduate studies. Alessandro also finds an interest in human behavior sciences including economics, marketing, and psychology. He hopes to gain insight into student and faculty-led behavioral research projects during his time with the lab.
Jessica Bu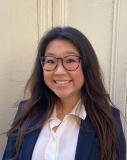 Jessica is a junior at NYU Stern concentrating in finance and management with a minor in film production. She is passionate about analyzing how media affects consumer preferences and decision-making. Jessica has also established an interest in organizational diversity and how gender affects power dynamics. Through the lab, she hopes to gain experience in structuring research while learning about various industries.
Zoé Newton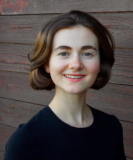 Zoé is a GSAS graduate student following the MA in Animal Studies. She obtained her Bachelor's Degree in International Relations at the University of Geneva, Switzerland. She is interested in the interface of human/non-human animal relations and how these shape our beliefs, practices and realities. Through her experience in the Lab and interactions with faculty members, she hopes to achieve a level of intellectual enlightenment and to help create pivotal research. This development should flow from confrontation with new ideas and opinions around a wide range of topics, of both a theoretical and practical order.
LAB ALUMNI

Recent Lab Managers:
Recent Research Assistants:
Gabriel Sim
Gabriel is a senior at NYU Stern concentrating in marketing and finance and minoring in psychology. While working at the Center for Behavioral Research during the 2019 school year, she developed an interest in the intersectionality between consumer preferences, psychology, and marketing strategies. Gabriel facilitates in-lab studies and conducts research on behalf of faculty and doctoral students primarily in the management and marketing departments.
Yuliya Borodina
Yuliya is an Economics student at New York University Abu Dhabi. She is working at the intersection of environmental and trade economics and is very passionate about the problem of global deforestation. She extends her interest in ecology beyond her academic work and does her best to live in a more sustainable way. Today, Yuliya is looking forward to continuing her academic studies as a Ph.D. student in Agricultural and Resource Economics at UC Berkeley and to exploring new projects in the field.
Yash Bulani
Anisha Pal
Alicia (Qinglan) Zheng
Patrick Pamatmat
Nikita Maneesh Dane
Yanyang Luo
Chae Park
Dayin Wijaya
Mona Yang
Victoria Zheng
Victoria is a Psychology major and CAMS minor at NYU. In addition to the Stern Behavior Lab, she has worked in the Amodio Lab as well as the Freeman Lab at NYU, and interned at General Electricity, Shanghai Center- Portman Ritz-Carlton, and Harvard Business Magazine. Victoria is president of the NYU Chapter of Psi Chi, the honor society for psychology. Currently, she is working on a Dean's Undergraduate Research Fund project on cognitive control in maintaining biased evaluations of group members.