Opinion
The Rise of the On-Demand Workforce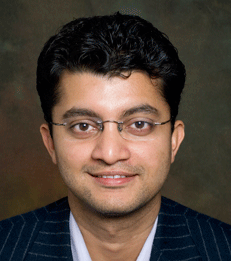 The future of crowdsourcing is unequivocally bright and we expect startups to increasingly embrace it in the coming years, especially for many mission-critical tasks.
The nature of work itself is dramatically changing due to the concept of an 'on-demand' workforce. Studies have predicted that up to 40% of the U.S. workforce population will be part of this 'on-demand' labor pool (contractors, freelancers and temp workers) within the next six years. The primary motivation for companies to crowdsource, whether for labor, design, ideas or funding, is to reduce costs in a challenging economic environment, as well as to harness the skills, collective knowledge and wisdom of the crowds to complement the skills of their employees. The typical approach is to allocate this activity to a specific online crowdsourcing platform be it in the form of collective creativity, distributed knowledge, cloud labor, contest, open innovation or crowdfunding. Examples of such platforms include Quirky, 99designs, uTest, Kaggle, Innocentive, Appirio and Indiegogo, amongst many others.
However, crowdsourcing is not entirely a new concept. In the year 2000, the CEO of Goldcorp, Stan McEwen, shocked the gold industry with the Goldcorp Challenge. McEwen wanted new ideas of where to dig for gold, and he figured that if his employees couldn't find the gold then someone else would be able to. By all means this was a blockbuster success. In all more than 110 sites were identified of which 50% were previously unknown to the company. Furthermore, more than 80% yielded significant gold reserves. What the Internet does is enable crowdsourcing on a scale and at a level of granularity that was previously unimaginable.
Today, small startups and massive enterprises alike have embraced crowdsourcing and co-creation to conducting smart business. New online platforms, such as oDesk and Elance, help businesses connect with individuals seeking software development opportunities and thus will pave the way for the virtual offices of tomorrow.
Read the full article as published the
The Wall Street Journal
.
___
Anindya Ghose is the Daniel P. Paduano Fellow, Robert L. & Dale Atkins Rosen Faculty Fellow, Associate Professor of Information, Operations and Management Sciences and Co-Director of the Center for Business Analytics.