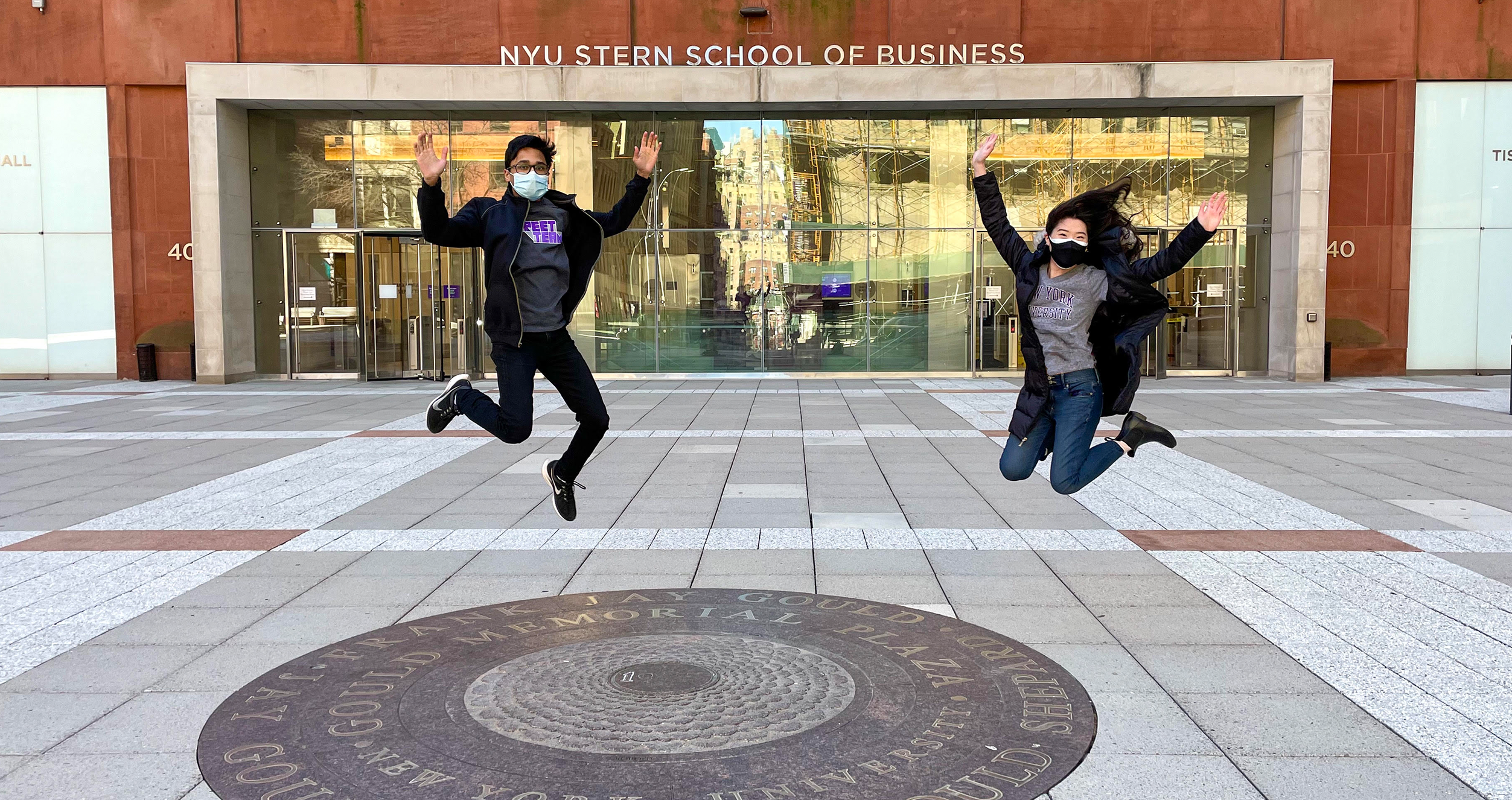 Current Students
Community
We support each other and foster an inclusive community where everyone can grow and excel.
---
Discover Your Community
There's something for everyone, if you just look for it. Step out of your comfort zone and make your lifelong friends.
NYU Stern Inter-Club Council Student Clubs and Organizations
Find your Stern community through clubs and organizations.
NYU Stern Student Council
StuCo is a great way to advocate for issues that important to students and partner with the School on positive change.
Inclusion, Diversity, Belonging, and Equity
Building a community that embraces Inclusion, Diversity, Belonging, and Equity (IDBE) is a top priority at NYU Stern.
Stern Life
Use the Life & Community tab in Stern Life to see all of your resources all in one place.
All-University Clubs
Take advantage of it all! From the Cheese Club to the Superhero Club, there are hundreds of clubs you can get involved with at NYU.
Stern Undergraduate College Team
Not sure who to contact? Reach out to any of the members on the Undergraduate College team. We are here to help.
Berkley Achievement Scholars Program
Enables a select group of talented students with financial need from across the United States to attend Stern tuition-free.
Breakthrough Scholars Leadership Program
Equips an accomplished group of Stern undergraduates with the skills and relationships needed to grow and excel.