Student Testimonials: HEC Paris

Name: Karl Gourge
Highlight of my semester abroad:  
Playing rugby for HEC. The community was unparalleled and it gave me an opportunity to improve my French comprehension, see less-known parts of France, and stay active.
 
Who I spent most of my time with abroad:  
I spent most of my time with French students and a good amount with international students. I didn't travel much, so I didn't see exchange students very much. In my experience, it was really easy to meet and build relationships with French students. I had no problems integrating somewhat into the community, but other students did. There's definitely a peaceful divide between French and International students though, and I often found myself hanging out with one group or the other.
 
If you go, you must...:  
Spend some time in the amazing Jouy-en-Josas and get to know the community here. It's surprising how different HEC is compared to other French and European business schools, and it's all powered by the students.
 
Something about me that you might be interested to know:
IBEX was my third long-term travel experience at NYU (I did a semester at NYU Prague and a summer working in China).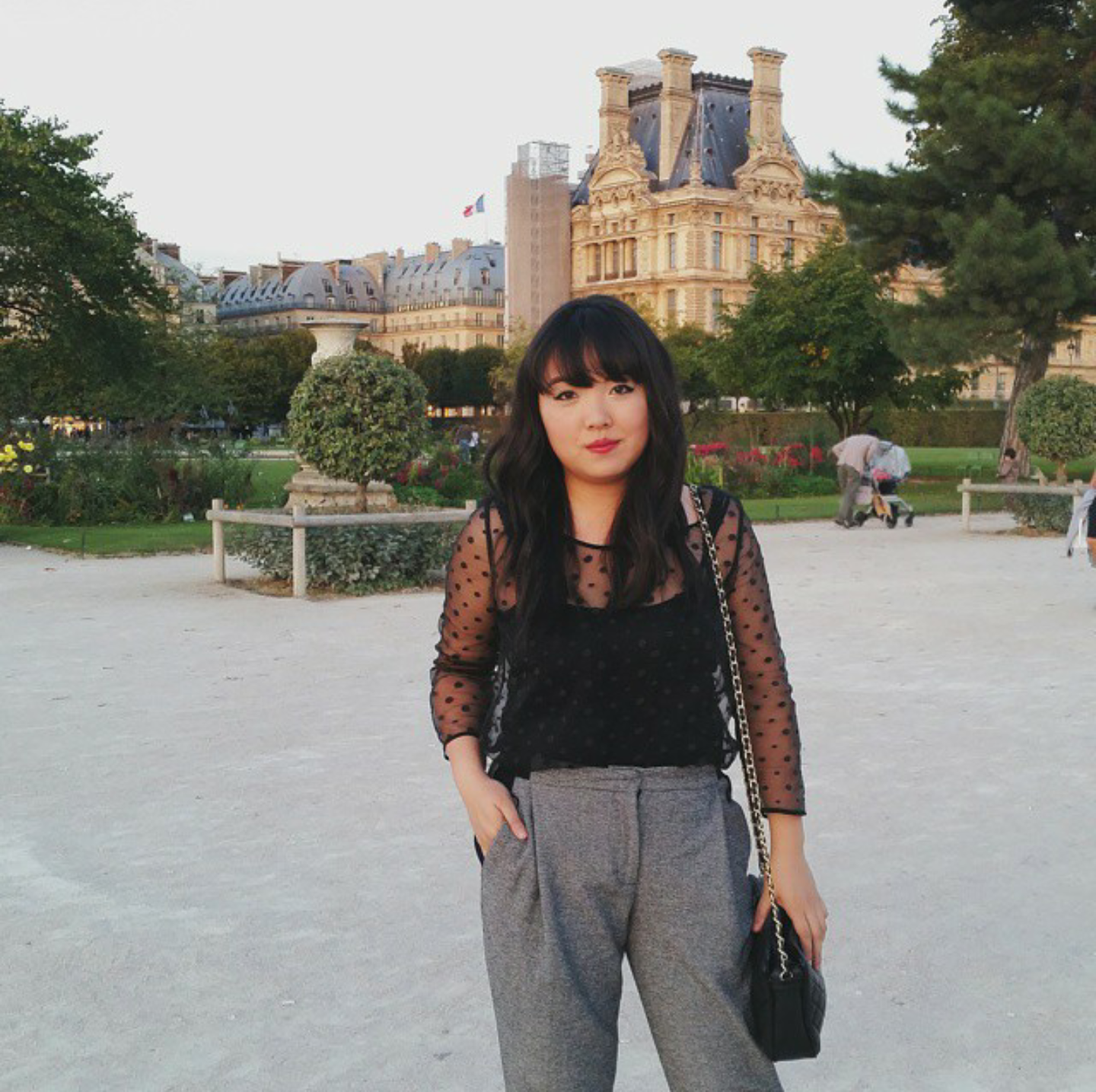 Name: Christine Lin

Highlight of my semester abroad:
I really enjoyed making friends with classmates from not just France but also countries around the world. HEC has a diverse international student population and it was important for me to meet people from outside of NYU and the U.S., even if it was awkward at first! Socializing and working with students who have different motivations, native languages, and cultural attitudes was challenging but taught me so much about what it will be like to work with international colleagues in my career. If traveling for work or moving to your host country is something you're considering, people respect your efforts to understand their educational system and culture.

If you go to Paris, you must...:
Buy a coffee and French pastry of your choice (I recommend La Caféothèque) for an impromptu picnic along the Seine. Take advantage of your European student card (issued by HEC) to access steep discounts for things like museums and cross-country train tickets. Try the Basque food at Chez Gladines, one of my favorite restaurants in the city. Peruse books and pet the cat at Shakespeare and Company, a charming and historic English-language bookstore.

Something about me you might be interested to know:
I'm very interested in fashion, design, and luxury retail as a business, so I planned many activities and even a class (Luxury Wine Marketing) around those interests. Paris is synonymous with the luxury industry and there is so much to learn from exploring new retail environments or museums. I had just as much fun browsing the legendary Colette boutique as viewing exhibitions at the Fondation Pierre Bergé – Yves Saint Laurent. Of course, there are lots of great places to shop as well; Paris has everything from vintage stores to department stores and the Marché aux Puces flea market.

What I would say to students considering participating in IBEX:
Do your research and be aware of your priorities. What made you consider studying abroad in the first place? How much does a particular location or course program factor into your decision? Will your choice of IBEX school have options for your concentration, or should you leave room for electives? How much traveling do you hope to do in your free time? These are all important things to consider before making your final partner school selection. Studying abroad is definitely not a one size fits all experience, so make sure you consult the Internet, fellow students, and the International Programs office to choose a school that's right for your educational goals.
 
Don't be afraid to strike out on your own.
One of the biggest lessons I learned abroad was to be comfortable with my independence and that having solo experiences can turn out to be the highlight of the semester. Of course, safety is a priority when traveling alone, but don't be afraid to go to a cool concert or book that trip if your new friends are too busy to join you. You may be pleasantly surprised at what you find.
 
Step back from your phone and enjoy the moment.
It's tempting to Instagram every exciting moment on IBEX and that's great, but make sure those moments are meaningful and special to you beyond crossing something off the itinerary or acquiring likes on social media. It may sound cheesy, but please remember to appreciate and absorb your surroundings in between snaps!
More Student Insight
Airline ticket to/from IBEX site: $1,200 - $1,600 USD
Food: $1,000 - $2,000 USD/semester
Housing: $1,700 - $3,000 USD/semester, less if living in shared-bathroom or shared-apartment dorms
Books: Most teachers provide course materials free of charge
Phone: $20-50 USD/month
Entertainment: $125/month
Local Transportation: $300 - $500 USD/semester
Independent travel: $3000
 
"I used my checking account. I highly recommend opening a Charles Schwab account before leaving. They don't charge international fees and you can withdraw from any atm without fees."
"I opened a local bank account with BNP Paribas. It took about a week and a half to get the debit card. I also had US cards that I used to withdraw money from ATMs. It's better to have local debit or credit cards because a lot of merchants such as the ticket machines at metro stations only take cards with a Sim in them, which my US cards didn't have. Even though I opened my account with BNP Paribas, I heard from others that LCL (another bank) also provides good service."
"I lived on campus. I had a single room with a private bathroom. It was 532 Euros per month. The building I lived in had a public kitchen with a table, some chairs, a fridge, and a stove. There was also a laundry room with one washer and one dryer. Other on-campus housing options are cheaper, but you will need to share a bathroom with one other person."
"I found my dorm via my IBEX Partner. No problem. Although there needs to be wifi established in all buildings."
"At HEC, most electives only last for half a semester. For me, I had some classes that ended in the middle of the semester and some that started in the middle of the semester. For the half-term classes, they meet once for three hours every week, while the full-term classes meet twice for an hour and a half every week. Skill seminars (a special kind of discussion-based course with smaller groups of students) are usually held during the weekends. Most of my friends enjoyed these skill seminars, but you need to be willing to sacrifice a few weekends of going out."
"The courses at HEC really emphasize presentations. Most courses will base half of the grades on one or two big presentations. Most of the courses I took had no midterm or weekly assignments unlike the courses at Stern. Professors know their material very well and have in-depth knowledge of their fields, but may not organize the structure of the courses as well. The courses do not have TAs or office hours, so it's more difficult to reach out to professors outside of classes. Course load is overall lighter than at Stern, but during finals, you will get a lot busier. Grading is tougher than at Stern. There is no plus or minus in the letter grades. The grading system works slower than at Stern."
"Less focused on exams, but more on projects, presentations, and a learning experience that can be applicable to the real business world."
"The workload is much lighter than at Stern, but HEC has a lot of useful practice seminars."
"My favorite class was my International Marketing class with a professor named Philippe Greco.  He was so interesting, and we had several guest speakers who held amazing jobs.  I also loved that it was a class I probably would not have taken here in New York, but ended up loving it.  The International Banking class that I think a lot of IBEX students take to fulfill a finance elective was extremely dry and I ended up not learning much."
"My favorite class was EU Law. It makes sense to learn about the country/governing region you're living in while there. Also, the professor is very passionate about the topic and there was never a dull moment in the class."
"New Product Development, Strategy of Negotiation Games, French, Wine Marketing"
"I joined the rugby team. It's very much like a fraternity (in terms of traditions, history, social structure) but there's a strong emphasis placed on just playing (and winning) the game. It was a fantastic experience and I would definitely recommend joining a sports team at HEC."
"Because the school is located in the suburb area of Paris, you will mostly spend time with people inside the school. Personally, I hung out with mostly international students because I lived in a building with mostly international students. The IS (International Student Organization) will organize orientations, travel trips, international dinners, and parties so that international students can get to know each other better. One big part of the student life is the POW (Party of the Week); it is on every Thursday of the week and it is a great place to meet a lot of people, international or local. There are also extracurricular clubs where you can play sports and organize student activities with the French students; however, they usually require longer commitment than one semester."
"Centre Pompidou is often overlooked in terms of museums in Paris, but it's definitely a must-see if you're into modern art."
"As the campus is located in a suburb of Paris, there is only one restaurant right outside campus next to the one supermarket. The restaurant serves regular Italian food. That one supermarket is where most people go to get their groceries. The nearby little town Jouy has a few more restaurants, bakeries, bars, banks, and a post office. The Versailles area (two train stations away) has more restaurants, movie theatres, and more shopping places. There is also a weekly school bus that will take you to the shopping center. There is also a school trip to IKEA during orientation so that you can buy things for your room. But if you really want to have a great dining and shopping experience, there is no better place to go than the city center of Paris, but the prices go way higher when going into the city."
"I had fewer classes in the first half of the semester, so I did a lot of traveling. Northern Europe can be very cold during winter so it's better to travel there early in the semester. The IS will also arrange some cheap travel trips to some nearby French cities."
"For booking hotels and hostels, booking.com, hosterworld, and hostelbooker are really good. In terms of traveling in France and to surrounding countries, taking the TGV (French high-speed trains) is a comfortable and fairly-priced option. Buses are also good for short-distance travel. Flying is quite expensive unless you book really early. Two major budget airlines are Ryanair and Easyjet. Taking Ryanair can be quite hectic because they have a lot of extra charges and the planes land at very remote airports."
"I kept actively recruiting in New York while in Jouy. I was flown back for my interview process by JP Morgan, so I would encourage you to keep in touch with the recruiting teams anywhere you want to work because being abroad does not end up not being an obstacle at all."
"Not really [any culture shock], the local students are quite nice. My building had mostly international students so I had a really good time getting to know people coming from all over Europe."