Chulalongkorn University: Student Feedback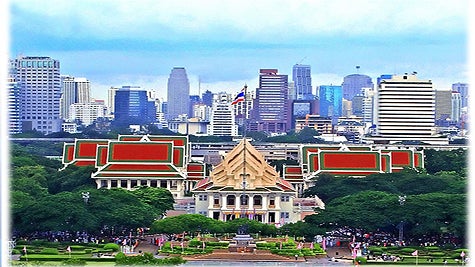 ---
Feedback from Students
"The BBA office was all smiles and knew the answer to EVERY question. You'll probably stop in every day! It can be hard to understand thick Thai accents, but the classes are pretty easy."

"The grading system is fair for most cases, especially math based classes like finance or risk management. Classes where you write papers are more open ended with less feedback, but you have an advantage with English as a first language. The workload is decent, but you have to write a 25 page paper for Risk Management - beware!"

"They cancelled classes and made them up on a whim. And the exchange students never knew about it! It is not nice when you show up at 9am in your uniform and no one is there! The BBA office always posts these things, but it's usually before anyone notices. Classes never start on time. They start on Thai time. Classes are all 3 hours long."
"Since there is only one section of each class, if you're going to take the class, you have to take the professor. Ratish Thakur's IBM class was informative, tougher than some of the other classes but he is very fair and clear about his guidelines."
"Very cultural - Thai people always like to do things in big groups. Some people started an ultimate Frisbee club we'd play every Monday. Some guys had a weekly basketball match. Chula also has free tennis courts for students M-F 4-8pm."
"In Bangkok - NANA, Lumpini Park, Beer Gardens."

"Coconut ice cream from street vendors, also chicken satae w/ peanut sauce from street vendors. Anything from street vendors rock, just make sure you know 100% what animal they are serving you, though."

"Bed bar - a hip night club for Thai socialites and tourists, plus one room is all comfy beds you can lay on and sleep in."

"Go to Cambodia, Laos, Vietnam, the Philippines, and Burma! If you have time, Malaysia and Singapore and Indonesia too."
"Always keep looking for a bargain, because they do like to screw tourists. If you don't mind spending a few extra bucks, go to a reputable travel agency, especially for flights. Buses/trains are standard prices. I traveled all the time, its super easy if you don't mind long bus/train rides. It goes by fast w/ some beers and all your friends. Accommodations and transportation is so cheap in SE Asia you don't even need to allocate a part of your budget towards it."