Governance, Regulation and Accounting for Digital Assets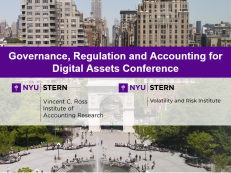 Info Sheet 

NYU Stern Vincent C. Ross Institute of Accounting Research and the NYU Stern Volatility and Risk Institute are co-hosting a conference focusing on the many pending issues regarding digital assets. Our conference will explore how frameworks for governance, pending regulation, legal and accounting intersect for digital assets.  

Please join us for a day of informative conversation and lively debate!

SCHEDULE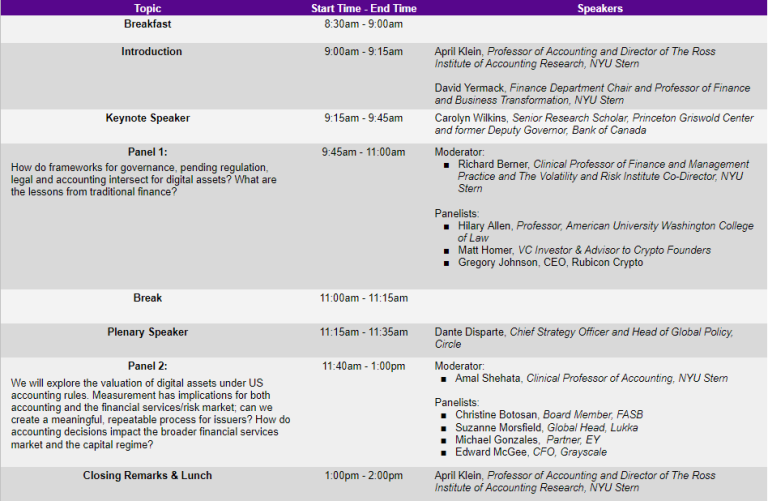 CONFERENCE COORDINATORS
Richard Berner

,

Co-Director, Volatility and Risk Institute and

Professor of Finance and Management Practice, NYU Stern

Amal Shehata

, Clinical Professor of Accounting, NYU Stern
SPEAKERS
PRESS
accountingTODAY: Ex-Central Banker: Governance Issues Plague Crypto

A SPECIAL THANK YOU TO OUR SPONSORS: