EMT Undergraduate Program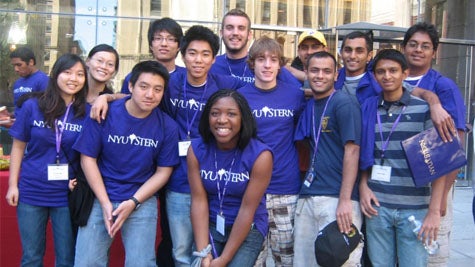 Undergraduate students taking EMT courses gain a framework for understanding the strategy and operating principles that drive the individual components or sectors of the entertainment industry.
While the primary emphasis of the program is on the business activities that support content creation and the media used to deliver it, students also study the technology employed in the process.
The Stern EMT Program is unique within a business school, for it focuses on both the business and content aspects of the entertainment industries. The program offers students a range of different courses to choose from, depending on their career needs and interests.
One of the more innovative courses within the EMT Program is called "Craft and Commerce of Cinema: Tribeca Film Festival." It involves classroom instruction, as well as access to the Tribeca Film Festival held every spring in Lower Manhattan. For a glimpse of this course, please visit:
NYU Stern and the Tribeca Film Festival
.