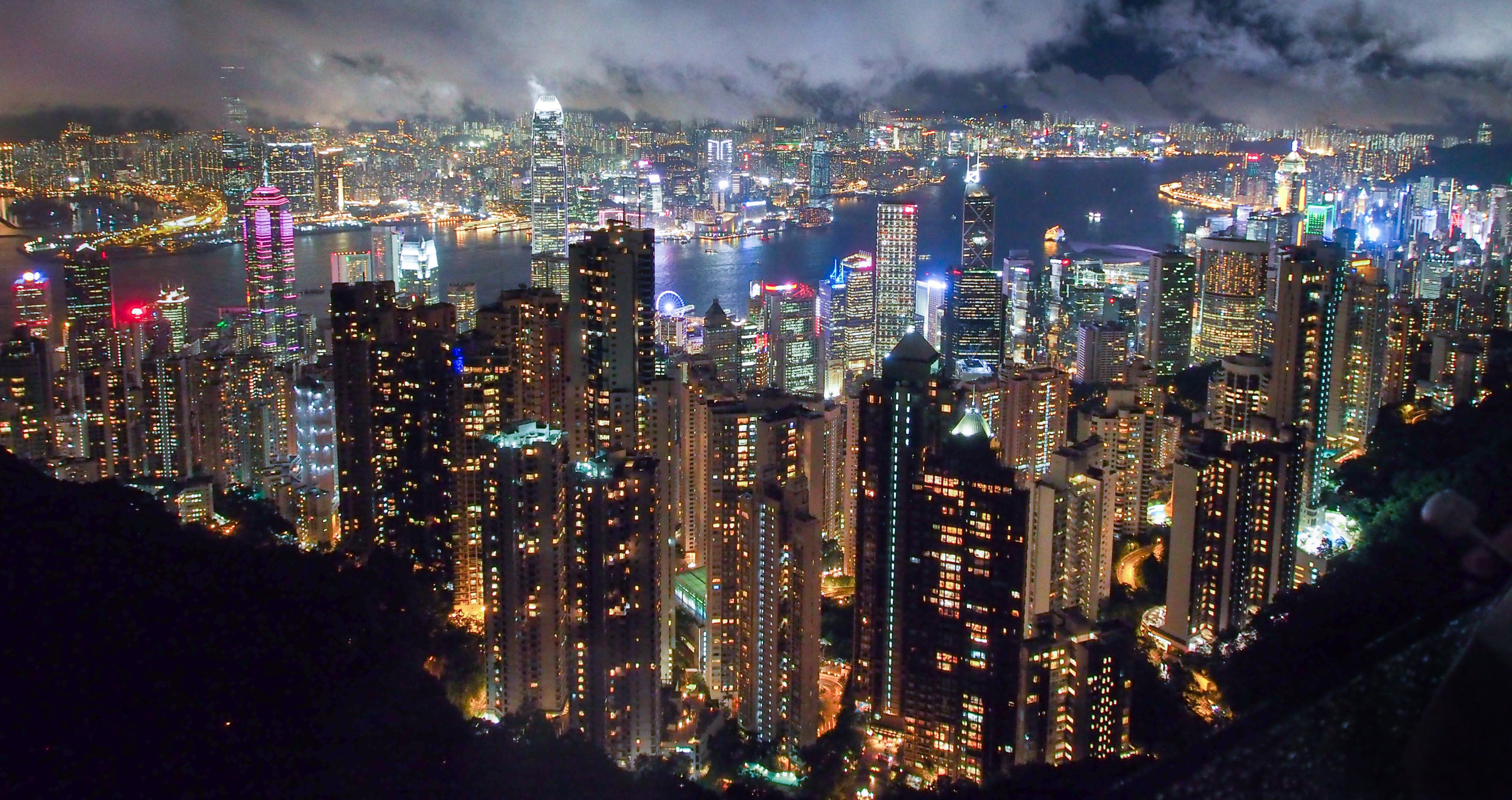 Hong Kong
Hong Kong University of Science and Technology
Spend the semester at Hong Kong University of Science and Technology, a dynamic university that embraces a global outlook and an innovative spirit.
---
Program Overview
About HKUST

Hong Kong University of Science and Technology is a dynamic and forward-thinking university that embraces a truly global outlook and an innovative spirit. Founded in 1991, the University has been rapidly established as a top global institution and built a respectable reputation in the region by aligning world-class educational resources with the growth momentum of Asia. The University has developed a unique East-West educational ethos centered on the core values of excellence, diversity, and open-minded curiosity. As the leading Global Business School in the region, our vision and ambitions distinguish us from the rest.
By becoming an exchange student at HKUST Business School, you will enter an exciting chapter in your life. The University campus occupies a 60-hectare (150-acre) site of sweeping natural beauty on the Clear Water Bay peninsula in East Kowloon. Our mission is to provide a holistic academic experience, developing the intellectual & personal strengths of our students. Our Exchange Programs, with 135 partners globally, is an integral part of the experience and international students add a dimension of cultural vitality to campus life.
Term Dates
HKUST offers IBEX opportunities in the fall and spring semesters, as well as a summer semester program.
Fall semester: late-August to late-December
Spring semester: mid-January to late-May
Summer Program: late June to mid-August (see details below - jump link)
Dates are approximate and may be subject to change.
Housing and Living Costs
Housing: You will be given university-provided accommodations either on-campus or in the off-campus Jockey Club Hall. You will need to indicate your preference on the application form. All rooms are double-occupancy and include utilities except for electricity expenses due to air conditioning use. 
Exchange student fee: HK$9,400/semester for the fall or spring semester (see fees for the Summer Program below - jump link). This fee includes university-provided housing of HK$8,400/semester, student visa fees of HK$700, and mandatory HKUST insurance of HK$300/semester.
Food (no meal plan available): approximately HK$35/meal on campus
Books and class materials: approximately HK$1,500/semester
Local transportation and personal expenses: approximately HK$12,000/semester
HK$ = Hong Kong dollar
Find out more about IBEX tuition, housing, and other logistics. 
Language of Instruction
English
Student Services
The student services available to exchange students include:
Academic advising: Your HKUST academic advisor is the Business Schools' Exchange Program Coordinator.
Buddy program: You will automatically be enrolled in HKUST's one-on-one business buddy program, with the hope you will easily adapt to HKUST. Buddies may also provide airport reception and a buddy activity is organized on the first Saturday after the Orientation. Students can also opt into a secondary buddy program through HKUST's Global Students Programs Office (GSPO).
Global Students Programs Office (GSPO): HKUST's Global Students Program Office supports incoming and outgoing study abroad programs. They also handle student visas and arrange activities for you! 
Computer services: You will be given access to the online University's Student Information System (SIS) and an email account after official registration. 
On-campus sports and recreation facilities: You will be given a student identity card, which will give you access to sports and amenities facilities on campus including the indoor/outdoor swimming pool, track field, rock-climbing wall, soccer field, seafront BBQ pits, and more.
HKUST Summer Program Overview
HKUST offers an eight-week International Summer Exchange Program from the end of June until mid-August. You can take between 3 to 9 credits at HKUST which will transfer back as the same amount for your Stern degree (pending course approval by Stern). Local excursions and cultural activities will be arranged and there will be ample activities and events for you to interact with other students, including local HKUST students.
Find out more about IBEX tuition, housing, and other logistics.
Term Dates
Summer Program: late-June to mid-August
Housing and Living Costs 
NYU summer tuition applies to this program on a per credit basis, ranging from approximately $4,158 USD (for 3 credits) to $12,474 USD (for 9 credits). This is in addition to HKUST program fee of HK$7,650 (approx. $994 USD) for housing, visa, and insurance fees. You should also expect additional expenses for transportation, books and personal expenses—similar to the expenses outlined above for the semester program.
Academic Information
If you are accepted to IBEX, you will attend two individual advising meetings to plan and revise your schedule: one with NYU Stern Academic Advising and one with the NYU Stern International Programs team. As you build your academic schedule for your semester abroad, carefully review and consider the following course information.
IBEX Course Information
You may take a full semester of business classes while abroad on IBEX.
Leave room for at least two general electives in your schedule. This allows you to:

Take interesting, location-specific courses not offered at Stern, and
Have more flexibility during the course registration process.

Reference the IBEX Course Guide: What you can or cannot take.

You can take a maximum of two classes per concentration.
Accounting courses cannot be taken for credit toward the Accounting or CPA majors/concentrations.
All IBEX grades will transfer back to NYU Stern as Pass/Fail.
Previously Approved Courses
Listed below are courses that were taken previously by Stern IBEX students and have already been approved for a specific NYU equivalent.
There is no guarantee that the courses listed here will be offered during the specific semester you study abroad. It is important to be flexible. Have a Plan A and Plan B and the space to take some electives.
If a course is already listed below as approved, it does not need to be reviewed again, unless you want to see if it will count towards a new requirement.
Finding New Courses
You are not limited to only taking the courses listed on this page.
 If you see a course on HKUST's website (syllabi available here) that you would like to take, but is not listed below, you must submit the syllabus to Stern's International Programs team for approval.
Once HKUST publishes its confirmed courses for the semester you will be attending, you can revise your list as needed based on what is being offered.
List of Approved Fall and Spring Semester Courses
List of Approved Courses
*Please note that any pre-approved business course can also come back as a General Stern Elective

Course Title Abroad

NYU Credits

Course Equivalent at NYU

Semester Taken

HUMA 3630 - Community and Cultural Identity
3
Cultures and Contexts
Fall 2022

SOSC 1350 Contemporary China: Continuity and Change

3

Cultures and Contexts or Advanced Global Business elective

Fall 2018, Spring 2019

HUMA 1440 Modern China

3

Cultures and Contexts

Fall 2018

HUMA 2588 Nazism and German Society, 1914-1945

3

Cultures and Contexts

Fall 2018

HUMA1000B Cultures and Values: Righteousness, Destiny and Well‐being
3
Texts and Ideas
Fall 2023

HUMA 1000E Cultures and Values: Freedom, Justice, and the Good

3

Texts and Ideas

Fall 2019

Questions of Humanity in World Literature

3

Texts and Ideas

Spring 2018

CHEM 1004 Chemistry in Everyday Life

3

Natural Science

Spring 2018

LIFS 1020 Biology of Human Health

3

Natural Science

Spring 2018

ENVR 2010 Environmental Science Fundamentals

4

Natural Science

Spring 2019

LANG1130 - Cantonese for Non Chinese Language Background Students
 
3
General Non-Stern Elective
Fall 2023
SUST1000 - Sustainability Fundamentals
 
3
General Non-Stern Elective
Fall 2023
HUMA1156 Exploration of Chinese Calligraphy
3
General Non-Stern Elective 
Fall 2023
HUMA1000B Cultures and Values: Righteousness, Destiny, and Well-Being
3
General Non-Stern Elective
Fall 2022
OCES 1030 - Environmental Science
3
General Non-Stern Elective
Fall 2022

CHIN9511 Cantonese as a Foreign Language I

3

General Non-Stern Elective

Fall 2020

HART 1042 Ink & Color - Experiencing Chinese Painting

1

General Non-Stern Elective

Fall 2019

LANG 1133 Cantonese for Chinese Language Background Students I

3

General Non-Stern Elective

Fall 2019

COMP1022P Introduction to Computing with Java

3

General Non-Stern Elective

Spring 2019

LANG 1120 Chinese for Non-Chinese Language Background Students I

3

General Non-Stern Elective

Spring 2018

ENVR 3210 Environmental Technology

4

General Non-Stern Elective

Spring 2016

Energy Resources and Usage
3
Sustainable Business Elective (Issue Area)
Fall 2023
ENVR 1080 The Smart Consumer - Uncovering the Hidden History of Product Label
3
Sustainable Business Elective (Issue Area)
Fall 2023
ENVR 3310 Green Business Strategy
3
Sustainable Business Elective (Discipline)
Fall 2023
ENVR 2060 From Trash to Treasure: Managing Waste to Resources
3
Sustainable Business Elective (Issue Area)
Fall 2023
ENVR 4000P - Governing Green Finance: National and International Perspectives and Approaches 
3
Sustainable Business Elective (Discipline)
Fall 2022
ECON 4999X Green Finance and Sustainability 
4
General Stern Elective
Spring 2023

MARK 1230 Consumerism and Happiness

3

General Stern Elective

Spring 2019

Venture Capital Financing

3

General Stern Elective

Spring 2018

SOSC 3110 Innovation & Technology in Hong Kong

3

General Stern Elective 

Fall 2017

COMP 4332 Advanced data mining

3

Computing and Data Science Elective

Spring 2019

COMP 211 Fundamentals of AI

3

Computing and Data Science Elective

Spring 2019

COMP 3370 Big Data Technologies

3

Computing and Data Science Elective

Spring 2019

COMP 4211 Machine Learning

3

TECH-UB.57 Data Mining for Business Analytics

Fall 2018

ISOM 3360 Data Mining for Business Analytics

3

TECH-UB.57 - Data Mining for Business Analytics

Spring 2019

ECON4374 - International Macroeconomics and Finance
3
Advanced Finance Elective
Fall 2023
ECON4334: Money and Banking
3
Advanced Finance Elective
Fall 2022
FINA 3103 - Intermediate Investments
3
Advanced Finance Elective
Fall 2022
FINA 3033 Intermediate Corporate Finance 
3
Advanced Finance Elective
Fall 2022

ACCT 4020 Financial Statement Analysis

3

Advanced Finance Elective

Spring 2020

FINA 4203 Mergers, Acquisitions, and Corporate Restructurings

3

FINC-UB 50 Mergers, Acquisitions and Restructurings

Fall 2019

FINA 4503 Banking and Financial Intermediation

3

MULT-UB 27 The Financial System

Fall 2018

FINA 3203 Derivative Securities

3

FINC-UB 43 Derivatives

Fall 2018

FINA 4603 Venture Capital Financing

3

Advanced Finance Elective

Spring 2018

FINA 4929J Behavioral Finance

3

Advanced Finance Elective

Fall 2017

FINA 4304 Fixed Income Securities

4

FINC-UB 26 Debt Instruments & Markets

Spring 2016

FINA 4403 International Finance

3

Advanced Finance Elective

Fall 2016

FINA 3104 Investment Analysis & Portfolio Management

4

Advanced Finance Elective

Spring 2016

ECON 3334 Introduction of Econometrics

4

Business Economics Elective

Spring 2016

SOSC1400 Hong Kong and the Greater Bay Area
3
Advanced Global Business Elective
Spring 2023
GBUS 3040 Doing Business in Asia and Emerging Markets
2
Advanced Global Business Elective
Spring 2023

HUMA 1231 Popular Culture of East Asia

3

Advanced Global Business Elective

Spring 2016

ISOM 1500 Insightful Decisions

3

Advanced Statistics Elective

Fall 2017

MGMT 4000 Doing Business in Emerging Markets

4

Advanced Management Elective

Fall 2019

MGMT 3140 Negotiations

4

Advanced Management Elective

Fall 2016, Fall 2017

MGMT 1110 Introduction to Management

3

MGMT-UB 1 Management and Organizations

Fall 2016

MGMT 1110 Introduction to Management

4

MGMT-UB 1 Management & Organizations

Fall 2016

ISOM 2700 Operations Management

3

OPMG-UB 1 Operations Management

Fall 2023

MARK 3520 Competitive Positioning

4

Advanced Marketing Elective

Fall 2019

MARK 4290D Customer Acquisition and Retention

4

Advanced Marketing Elective

Fall 2019

MARK 4290 Leveraging the Power of Media in Customer Acquisition & Retention

4

Advanced Marketing Elective

Fall 2019

MARK 4450 Brand Management

4

Advanced Marketing Elective

Fall 2019

Business Ethics & the Individual
2
SOIM-UB 12 Professional Responsibility & Leadership (PRL)
Fall 2023

MGMT 2130 Business Ethics and Social Responsibility

2

SOIM-UB 12 Professional Responsibility and Leadership (PRL)

Fall 2022

List of Approved Summer Semester Courses
List of Approved Courses

| Course Title Abroad | NYU Credits | Course Equivalent at NYU | Semester Taken |
| --- | --- | --- | --- |
| ISOM 1380 Technology and Innovation: Social and Business Perspectives | 4 | General Stern Elective | Summer |
| ISOM 1090 Social Media: Collective Intelligence & Creativity | 3 | General Stern Elective | Summer |
| ISOM 3310 E-Commerce & E-Business Management | 3 | Advanced Management Elective | Summer |
| LIFS 1030 Environmental Science | 3 | Natural Science Equivalent | Summer |
| MARK 2120 Marketing Management | 3 | MKTG-UB 1 Introduction to Marketing | Summer |
| MGMT 1110 Introduction to Management | 3 | MGMT-UB 1 Management & Organizations | Summer |
Global Experiences Office