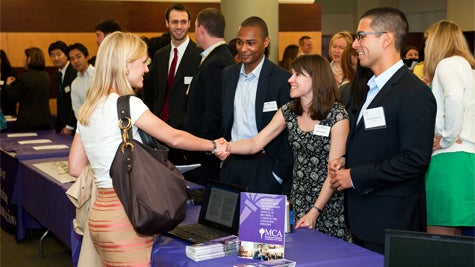 A Strong Marketing Community

Interact with a motivated student community and top industry leaders through one of the many annual group conferences in luxury and retail, marketing, and entertainment. You'll always find a way to become involved with Stern's collaborative community.

Student job opportunities within the Marketing Department are also available to MBA students, and include positions as a teaching fellow, grader, or tutor. For eligibility requirements and openings, please visit the Student Positions section.