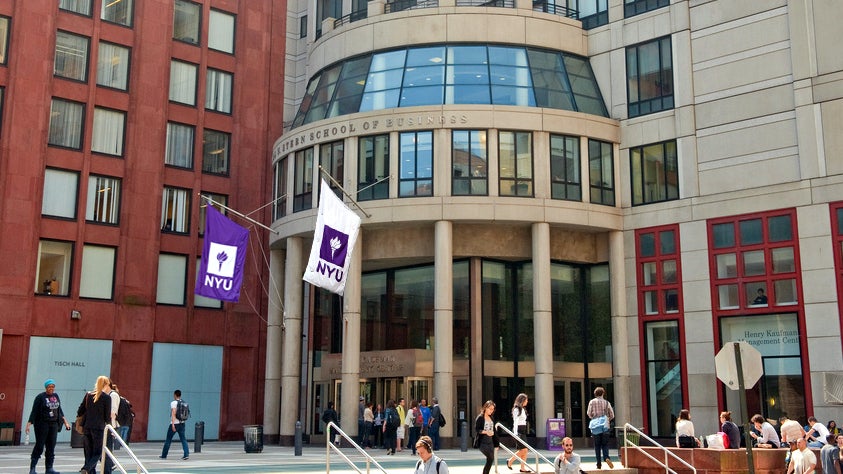 Stern Students Speak
What's life like at NYU Stern? Find out from our students.
MBA Student Spotlight

Name: Robin Lee
Hometown: Taipei City, Taiwan
Graduation Year: 2017

Robin is currently working at Johnson & Johnson as the Associate Brand Manager based out of Skillman, New Jersey.

What led you to the decision to earn an MBA, and why did you choose Stern?

I had an i-banking career in Asia and though I advised clients in diverse industries, I didn't have the ownership to make business decisions. I chose Stern because I saw great potential to pursue a career in a wide range of industries including marketing, entertainment, and tech. I leveraged the privilege of being in NYC to gain more experience during the semester. I interned at Fisher-Price (Mattel) in my 1st year and a tech start-up in my 2nd year.


What had the greatest influence on you while at Stern?

Having hard skills such as finance and accounting in my background, I tried to find classes that would broaden my business perspectives. I took Prof. Chernoff's Ops in NYC and Ops in Las Vegas where we experienced the surveillance room and fountain operations at the Bellagio. And Professor Faber's Movie Marketing taught us the models used by movie studios to forecast box office, which forever changed how I look at the movie industry.


Tell us about some of your accomplishments since you graduated? What areas are you drawn to now?

Since starting to work at Johnson & Johnson, I have been working on three brands (Rogaine, RoC, and Listerine). I have continued to challenge myself to build soft skills like communication and leadership as the company culture here is very relationship-driven. My position requires me to lead internal and external teams, so I am always working to find new and empowering ways to motivate my team members.