[no-title]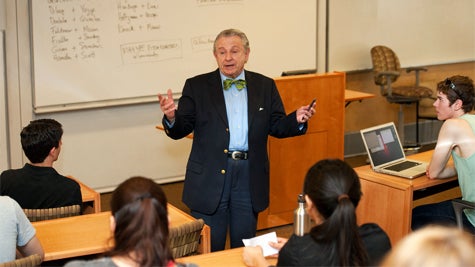 Undergraduate B.S. in Business with a Concentration in Marketing
Marketing means building businesses that start with the consumer. To do this, marketers study consumer needs and translate them into a competitive product or service solution. Stern's accomplished faculty will train you to become intimate with your target market, innovative in your product offer, and persuasive in your tactics to convince consumers to buy.
The Stern Marketing Concentration will also help develop your competitive strategic mindset. Since most businesses have competition, you'll learn how to anticipate competitor entry, be proactive in your strategic response and develop sustainable competitive advantages. An effective marketing mindset will allow you to lead the market with evolutionary and revolutionary products and services a la BMW®, Coca-Cola®, and Microsoft®. You'll have fun with the marketing process and be thrilled with your success. Nothing beats developing a product, launching it, and witnessing consumers choosing it on a store shelf.
We invite you to choose marketing as your concentration or co-concentration. In exchange, we'll provide you with the essential tools to create superior value in the marketplace within your marketing-driven businesses.