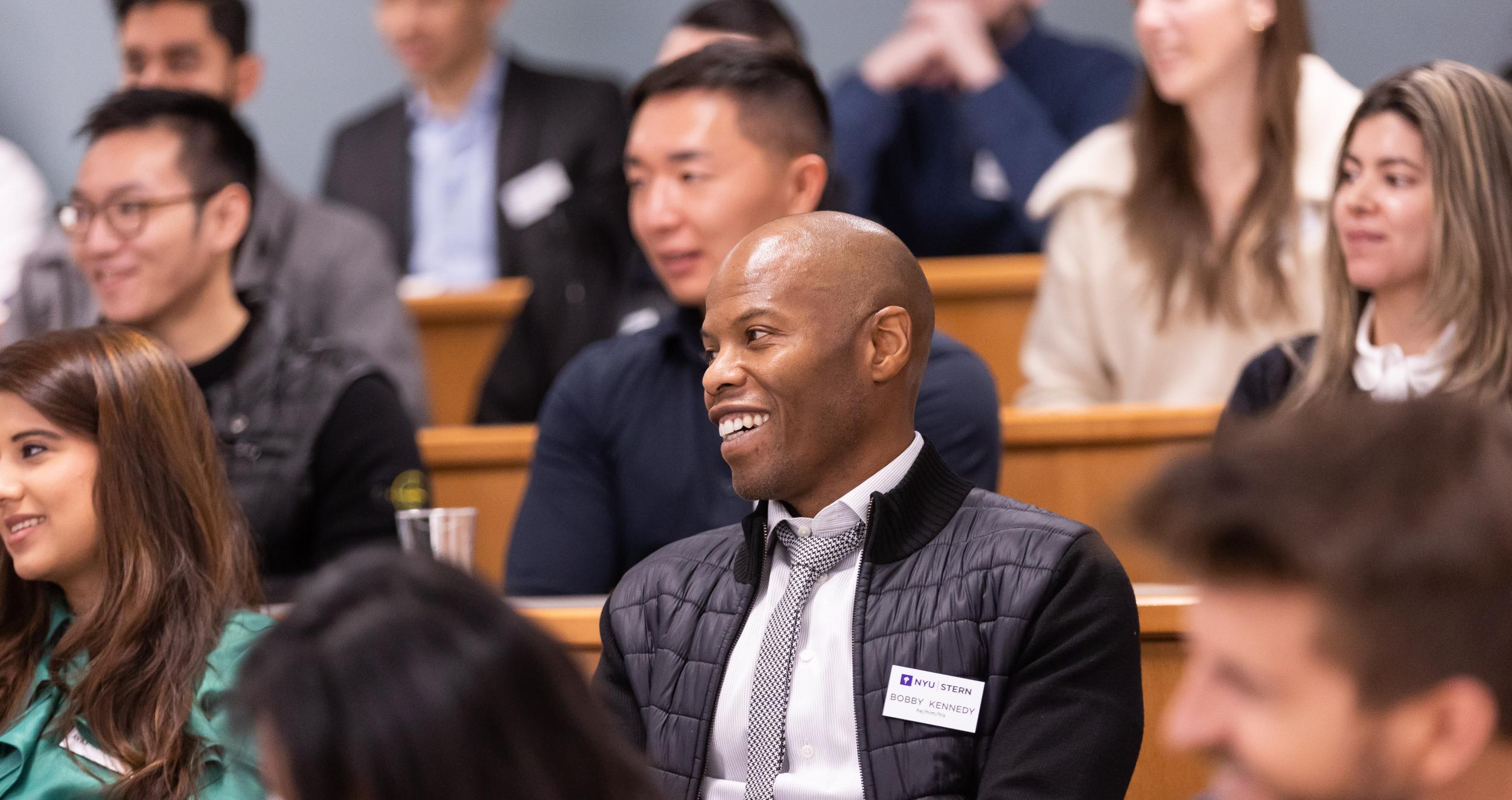 Offering a Robust Learning Experience at Stern
Companies are now focusing on client solutions, in a space where change takes place at rocket speed. The nature of business is constantly evolving. Advances in technology, the volume of data available, the speed of communication, and how decisions impact the environment and all stakeholders are major drivers of change. Organizations need people who are ready for any challenge. To truly prepare the next leaders,Stern is training our students to be agile, pushing them to solve problems, while teaching them how to work well with others. Business is global, and people need to know how to navigate the intricacies of working with others, whether they share an office together, work on the same team, or do business together on the other side of the globe. The best business leaders tolerate ambiguity, embrace diversity, display a global mindset, and understand business environments and growth drivers around the world. Our Office for Diversity and Inclusion is working to develop a sustainable approach to preparing our students to enter the workforce of the unknown as dynamic, inclusive leaders. Here's what we are doing at Stern.
We're creating a ODI Credential Exploration Task Force (comprised of students, staff, faculty, alumni, and corporate partners, etc) to frame, examine, analyze and present a recommendation to: a) offer one (or more) of the following learning experiences or b) not offer a ODI credential at this time.
Shared Learning Experience for all Stern Students (undergraduate and graduate);
Major/Minor
Certificate
Concentration
Intense Summer Program
Other
We're creating a ODI Course Assessment Task Force (comprised of students, staff, faculty, alumni, and corporate partners, etc) to examine our current list of class offerings with ODI content included:
Review current master list of course offerings (required and electives) across programs to recognize, highlight, and market courses that have successfully infused reality based, real-time, live case (and other) methods in existing course learning outcomes.
Create a master list; broken down by program areas, required, electives, etc. Frame, examine, analyze the list for themes, best practices, etc.
Offer recommendations for new learning opportunities that's needed at Stern; broken down by program areas, required, electives, etc.
We're creating a Grand Challenge Working Group to design a Stern school-wide community project to address one Grand Challenge.
Stern will select one grand challenge for collaboration toward defining and addressing a large, complex, and multifaceted problem with possible local, state, national, and international implications. Solving this problem would require a combination of technologies, treatments, and approaches. We would select a Grand challenge, come together as a Stern community, leverage partnerships and resources to create a coordinated systems approach powered by our research expertise, human capital, social services, and technological innovations.
Interested in partnering with us on our existing 2023 agenda or adding a new idea to the 2023 agenda? Email Dr. Mullins.