Undergraduate Econ Day 2017
Wednesday, September 27th, 2017
During Common Hour
Tisch 200
NYU Stern School of Business
40 W 4th Street, New York, NY 10012  
RSVP
here
This event is for Stern Undergraduate students only
Program
12:30
Welcome
Professor Luis Cabral, Chair, Economics Department
12:35
Economics in my Career as Business Professional
Speakers:
Oksana Kitaychik, Associate Director, NERA Economic Consulting
Harris Brown, Product Manager, Airbnb
Albert Hasson, Head Trader, AmTrust Financial Services
1:05
Q&A
1:25
Meet the Economics Faculty -- learn about Economics class offerings
1:40
Back to class
Speaker Bios
Oksana Kitaychik
Ms. Kitaychik is an Associate Director at NERA Economic Consulting, where she has worked as an economist since 2003. Ms. Kitaychik directs and consults projects in the areas of securities economics, finance, and valuation.  Ms. Kitaychik has provided expert testimony on a number of matters involving fixed income securities, municipal markets, leveraged investment strategies, and investment portfolio analyses.   Ms. Kitaychik's expertise includes applications of statistical and other quantitative methods in various areas of finance, economics, forensic investigation, damages assessment and valuation, including complex derivative pricing. Ms. Kitaychik's work at NERA has spanned a range of industries and financial products including hedge funds, mutual funds, banking, asset management,  structured finance, commodity markets as well as equity, credit and interest rate derivatives.  
Ms. Kitaychik received her MBA with distinction from New York University Stern School of Business, her MS in Mathematics in Finance from New York University Courant Institute of Mathematical Sciences, and her MA in Economics from Wesleyan University (Connecticut). She also successfully completed advanced graduate coursework in Statistics at Columbia University. In addition, Ms. Kitaychik holds degrees of Bachelor's in International Economics and Bachelor's in Electrical Engineering. In 2012, Ms. Kitaychik received the W. Edwards Deming academic award for "demonstrated excellence in the field of statistics" from New York University Stern School of Business.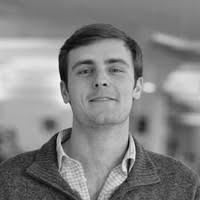 Harris Brown
Harris Brown is a product manager at Airbnb, where he builds products that support positive home sharing laws in the cities where Airbnb operates. Previously, Harris worked as Director of Growth at early-stage startup Shake and in Investment Banking for UBS. Harris graduated from Stanford University with a degree in Economics.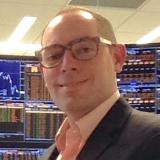 Albert Hasson
With 17 years of experience in financial markets Albert Hasson had the opportunity to be exposed to various markets. After graduating with a B.S. from Yeshiva University Albert began his career at a startup Long/Short Equity Hedge Fund. The latest 10+ years were at a multinational insurance company in fixed income as the Head Trader and Senior Portfolio Manager of what has grown to an asset base of $19 Billion. Currently his focus is on investment grade credit markets and agency mortgage backed securities. He has developed dozens of deep relationships with trading partners across the street with a monthly average volume in excess of $1 billion. In 2016 Albert received his MBA with Distinction from New York University's Stern School of Business and was presented with NYU's award for Excellence in Economics. Albert is also a member of the Economic Club of New York.