Undergraduate Econ Day 2019
Wednesday, October 2nd, 2019
During Common Hour, 12:30 - 1:45pm
Tisch 200
NYU Stern School of Business
40 W 4th Street, New York, NY 10012
RSVP
here
This event is for Stern Undergraduate students only.
Program
12:30
Welcome
Professor Luis Cabral, Chair, Economics Department
12:35
Economics in my Career as Business Professional
Speakers:
Catherine Rampell, The Washington Post Collumnist, CNN Politics and Economics Commentator, and PBS Special Coorespondent
Sunil Abraham, Executive Director, Software Investment Banking, Nomura
1:05
Q&A
1:25
Meet the Economics Faculty -- learn about Economics class offerings
1:45
Back to class

Coffee, cookies, and assorted teas will be provided
Speaker Bios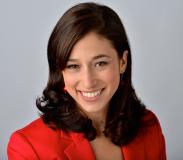 Catherine Rampell
Catherine Rampell writes a twice-weekly syndicated opinion column for The Washington Post. She is a politics and economics commentator for CNN, and a special correspondent for PBS Newshour's Making Sen$e series. She frequently covers economics, public   policy, politics, and culture, with a special emphasis on data-driven journalism. Catherine previously worked at the New York Times as an economics reporter, founding editor of the award-winning Economix blog, and columnist for the New York Times Magazine's "It's   Economy" column. She also moonlit as a theater critic for the Times, reviewing Off-Broadway and Off-Off-Broadway plays. She is a regular guest on Marketplace and has appeared on many other radio and TV shows. Catherine received the Weidenbaum Center   Award for Evidence-Based Journalism and is a Gerald Loeb Award finalist. She grew up in Florida and graduated Phi Beta Kappa from Princeton.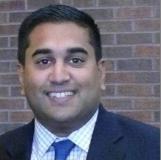 Sunil Abraham
Sunil Abraham is a senior technology investment banker at a global financial services firm headquartered in Japan. He previously held investment banking roles at Stifel, Thomas Weisel Partners, and Banc of America Securities. Mr. Abraham also worked at a technology-focused credit fund and at a private commercial real estate investment company. He received a BA from the University of Rochester where he double-majored in Computer Science and Economics.