Southeast Asia's Globalization Outperformers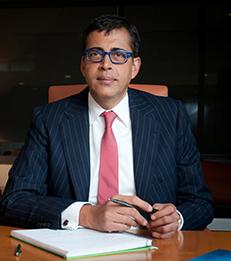 That so many outperformers come from Southeast Asia is surprising, especially given the big differences between its four connectedness leaders.
By Pankaj Ghemawat and Phillip Bastian
While few observers would be surprised that Singapore is one of the world's most globalized countries, it may raise some eyebrows that the city-state's Southeast Asian neighbors Cambodia, Vietnam and Malaysia also stand out relative to what might be expected of them.
In the latest edition of the annual DHL Global Connectedness Index which we compile, Singapore ranked second overall among 140 countries and territories. The index measures connectedness by the depth, breadth and direction of trade and investment. In terms just of depth, an indicator of how much trade, capital, information and people flow across a country's borders relative to how much stays inside, Singapore ranked first.
As one of the world's most outwardly focused cities and one of Asia's economic engines, Singapore is a perennial leader in globalization rankings. Yet some of its success comes from attributes that policymakers in other countries cannot duplicate. It is a city-state in a strategic location and has both English and Chinese as official languages. Hong Kong, which ranks second for depth, has the same features.
See the full article published in the
Asian Review
. 
___
Pankaj Ghemawat is a Global Professor of Management and Strategy and Director of the Center for the Globalization of Education and Management. Phillip Bastian is an Associate Research Scholar at Stern. 
---