Is America Enriching the World at its Own Expense? That's Globaloney.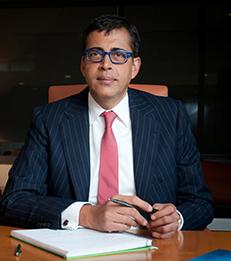 So what's at stake? Globaloney would be funny if its consequences weren't so dangerous.
By Pankaj Ghemawat and Steven A. Altman
Donald Trump's election was propelled by the wave of anti-globalization anger that is sweeping the United States and other Western advanced economies. Trump has echoed that anger in his rhetoric. In his inaugural address, he lamented that America has "made other countries rich, while the wealth, strength and confidence of our country has dissipated." And now he is responding to that anger with policy. In his first days in office, he signed an order to withdraw from the Trans-Pacific Partnership, pledged to renegotiate NAFTA and prepared a moratorium on new multilateral agreements. He directed construction of a wall along the southern border and threatened a 20 percent import tax on goods from Mexico. And he blocked refugees, immigrants and travelers from seven Muslim-majority countries.
All of this reflects genuine skepticism of the benefits of globalization, opposition to trade deals and anxiety about immigration among large portions of the U.S. population, protests notwithstanding.
But as the Trump administration moves to reduce and restructure U.S. international engagement, America urgently needs a reality check. The United States is far less buffeted by international trade, immigration and other aspects of globalization than many Americans assume; the whole world is far less globalized than people tend to believe. And policies rooted in overestimating globalization — "globaloney" — could harm the people they purport to protect.
Read the full article as published in the
Washington Post
. 
___
Pankaj Ghemawat is a Global Professor of Management and Strategy and Director of the Center for the Globalization of Education and Management. Steve Altman is a Senior Research Scholar and Executive Director of the Center for the Globalization of Education and Management
.
---