How Global Are the World's Largest Contractors?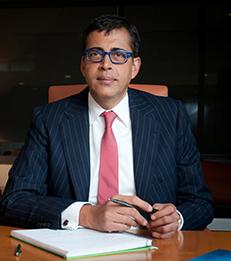 Often, the greatest capability constraints to globalization are human, rather than technical. Firms from both advanced and emerging economies can strengthen their ability to succeed abroad by becoming more internally cosmopolitan.
By Pankaj Ghemawat and Phillip Bastian
To assess how global construction companies are, we use two measures: The first is depth, or what percentage of business activity takes place across international borders. The second is breadth, or how widely that activity is spread around the world.
The ENR Top 250 International Contractors survey provides an annual snapshot of the cross-border activities of the world's largest contractors. Here, we take a longer perspective, using data from the 2005-15 surveys to analyze the globalization of the world's largest contractors and identify actionable strategy implications.
In 2014, the top contractors earned 36% of their revenues overseas. There was wide variation by country: The top 50 European contractors earned 65% of their annual revenue abroad versus 38% for U.S. contractors and only 13% for Chinese contractors. Compared to other services, these statistics appear to be quite high, as only about 9% of value added in the service sector is traded across borders. However, the ENR Top 250 International Contractors are not representative of all construction contractors. A better benchmark is the Fortune Global 500, whose companies earned 46% of their revenues abroad.
Read the full article as published in
Engineering News-Record
.
___
Pankaj Ghemawat is a Global Professor of Management and Strategy and Director of the Center for the Globalization of Education and Management.
---