Project Spotlight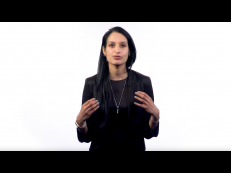 This past semester, the Learning Science team was lucky enough to work with
Alejandro Cardona
, an esteemed video producer and motion graphics animator. Originally from Colombia, Alejandro moved to New York in 2017 and has since split his time between production work and comedy. When he's not working on film projects, he studies improvisation at the Upright Citizens Brigade Theatre, frequently performing comedy shows.
We asked Alejandro to provide a bit of background regarding his expertise in the filming and video space.
What is your background in design and film space? What is your training in this space? Where were you before NYU?

I worked all kinds of production jobs prior to my role at New York University. In college I would shot and edited live performances for the on-campus radio station, as well as promotional videos for local businesses and non-profits. I cannot overstate how valuable it was to edit hours and hours of simple video content. When I moved to New York, I did freelance editing work cutting narrative shorts, experimental films, and sketch comedy. Since that didn't pay the bills, I worked as a post-production assistant for a few reality TV productions. Being able to have full control over my own projects, while being able to take in the practices of a large-scale production was essential to my growth as an editor.

In relation to this project in particular, my capstone project for my communication degree was the most applicable to my work at the Labs. For the project, I researched and produced a video essay on the Trans-media Storytelling model of the Marvel Cinematic Universe. It was an ambitious first foray into video essaying, and I used it to experiment with the best practices of making an educational videos. It was also the most graphics-heavy project I had ever created, which forced me to evaluate my workflow and create a system to track and manage the volume of visual assets I was working with. This skill is necessary when working with the Learning Science team, since I was working on multiple projects simultaneously, each involving innumerable assets and multiple collaborators.
We asked Alejandro about one of his major projects this year, in partnership with Stern's
Professor Duggal
and her creation of video content for her course on Consumer Behavior.

What is the most important part of the design and development process for this project?

Collaborating with the faculty member is the most important part of the design process for educational content. Since the concepts we are explaining tend to be applied very specifically, it's imperative to involve faculty in the planning stages, before assets are designed and animated. This process allows faculty to provide feedback and help shape the materials at a stage when it is significantly easier to course-correct. This often means creating a rough assembly of the video, without animation or finished graphics, and sending it to the faculty for notes and approval. Not only does the faculty member understand the course content better than any one else, but they are the ones who implement the new content in the classroom and see the projects come to life.

What were the unique challenges or obstacles this project faced? How did you resolve them?

Since we were working from a traditional lecture style, most of the materials we had were textual, which can sometimes make for a denser video. Internally, we brainstormed to determine which graphics could be used and re-visited throughout the video to provide a schematic view of the concepts being studied, without being too visually dense or distracting from the content.

What were the results of this project?

We had a quick turnaround on two videos, but the final results included an on-camera lecture, animated graphics to illustrate key concepts, and a few quiz questions scattered throughout the video, to add a layer of student engagement in the middle of the course.

If another individual were to pursue a similar type of project, what is your best advice to ensure success? Did you discover any key leanings or best practices to implement next time you conduct a similar project?

Working with faculty is probably the most important part of this process and having the faculty members involved early on to ensure everyone is on the same page. I'd encourage an individual running a similar project to keep their assets organized and use a recurring folder structure in all of your projects. Most importantly, be ready to let go of your idea of what the video should be. Allow the visual materials and your footage dictate the pace and shape of your video.