We can provide one-on-one support to help with course development, learning design, and the use of educational technologies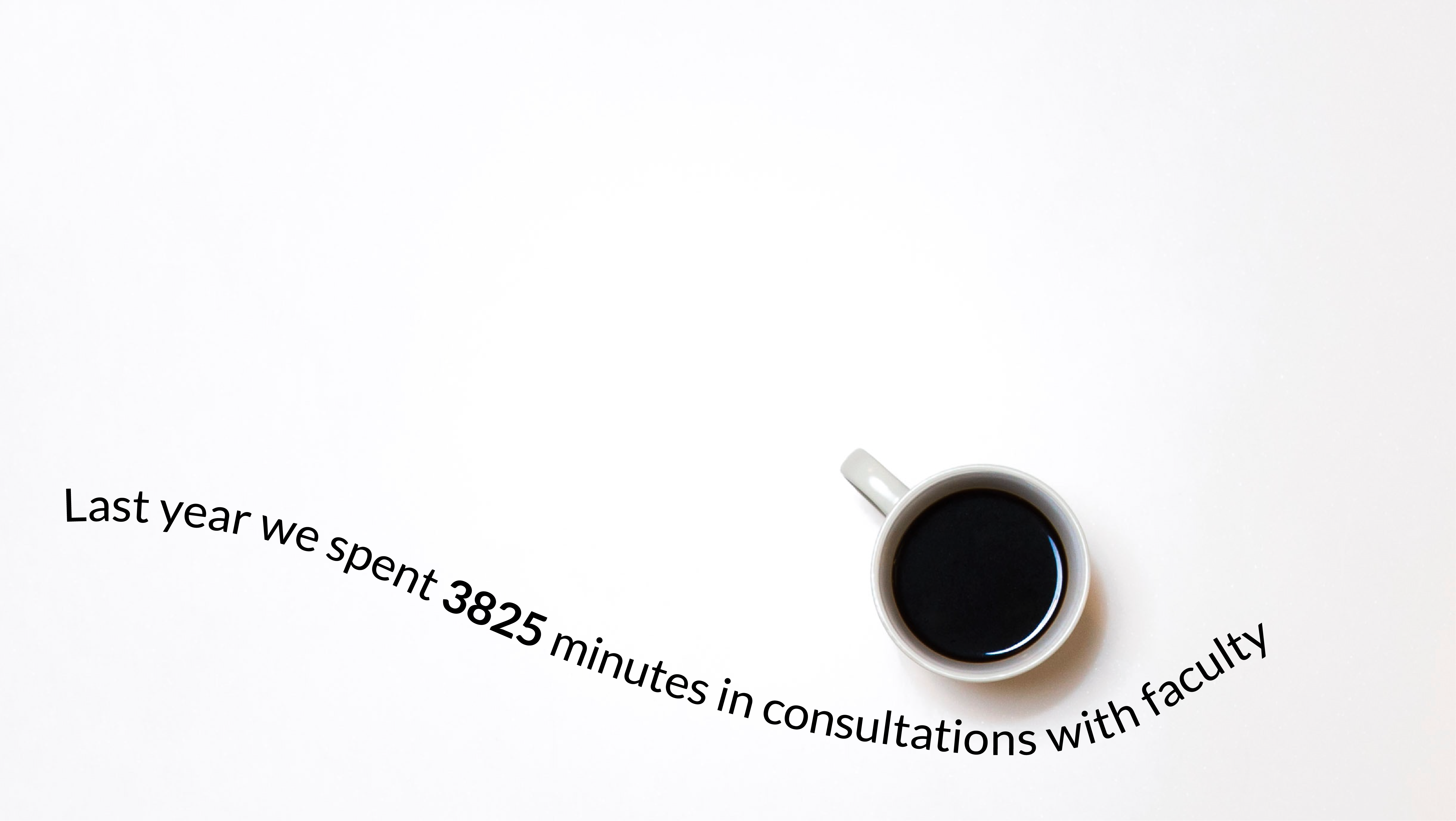 Schedule an individual consultation with us.
Do you have a teaching, technology, or design-related question?
Trying to think of a better way to introduce students to a topic?
Looking for a fresh pair of eyes on your teaching slides?
Need some help implementing a new technology?
We can help problem solve with practical, evidence-based learning strategies.