Eric Sherman, MSBA '14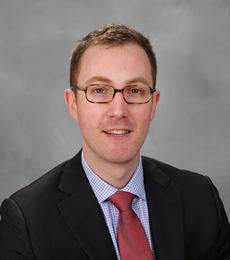 For Eric, the ROI from NYU Stern's Master of Science in Business Analytics program derives from being a more knowledgeable, well-rounded analytics professional: "I have a much broader perspective on topics in analytics and business now, and I know where to turn to dive deeper when I need to.  I've also found it valuable working directly with some of the professors at Stern who are responsible for some of the latest research on topics of great professional interest to me."  
Upon graduation from Princeton as a sociology major in 2002, if Eric had had the goal of someday heading up US media research at a social networking innovator that has disrupted global political and social change, he couldn't have prepared more perfectly.  
Eric joined Twitter in that capacity in January 2015, several months after completing his Stern degree. The experiences leading to Twitter required him to develop different skill sets that eventually coalesced in his current position. "My first job, in consulting, was a very data-heavy, analytically oriented experience," he says, which taught him to approach business problems from a data analytics perspective. "I continued to bring a structured, fact-based approach to problem solving in my work, but in the media and advertising space." He made stops at an online advertising research company (Dynamic Logic), an ad agency (Digitas), a TV network (CNBC), and a billboard company (Clear Channel).  
"In all these roles," he points out, "the focus has been on bringing data to bear on the intersection of people and technology with media and advertising."  
Eric heard about Stern's MS in Business Analytics program while at CNBC, where he was leading the network's digital analytics and TV sales research teams.  "I was struck by how aligned the curriculum was with my interests and experience.  I'd spent my career in analytics, and I thought the program would be a great way of getting some of the formal academic theory around the work I'd already been doing, learning about how analytics was being used in other fields—in the hopes getting some creative ideas to apply to my field—and diving into the details of some more advanced analytical techniques and approaches."  
In fact, this turned out to be the case.  For example, Eric's team for the program's capstone project worked with CitiBike, the NYC Bikeshare program, to build a predictive model and optimization engine to help reduce station outages.  "We spent a lot of time looking at creative ways to visualize station data and trip flows across New York City," he says. "This introduction to geospatial analytics was directly relevant to me at Clear Channel Outdoor."  
Eric's current focus is on understanding how Twitter and other media, particularly television, work together.  "If you look at some of what's been published on the topic," he explains, "you'll see that there is an emphasis on delineating between causation and correlation, and we're beginning to see some interesting findings around predictive analytics.  These are all topics we explored in depth in the program, and it's been valuable to have thought deeply about many of these issues as they pertain to media, advertising, and social networks."  
Update:
Please note that Eric is now the Senior Vice President of Insights & Analytics at Gas Station TV.