Jaya Vivekanandan, MSBA '21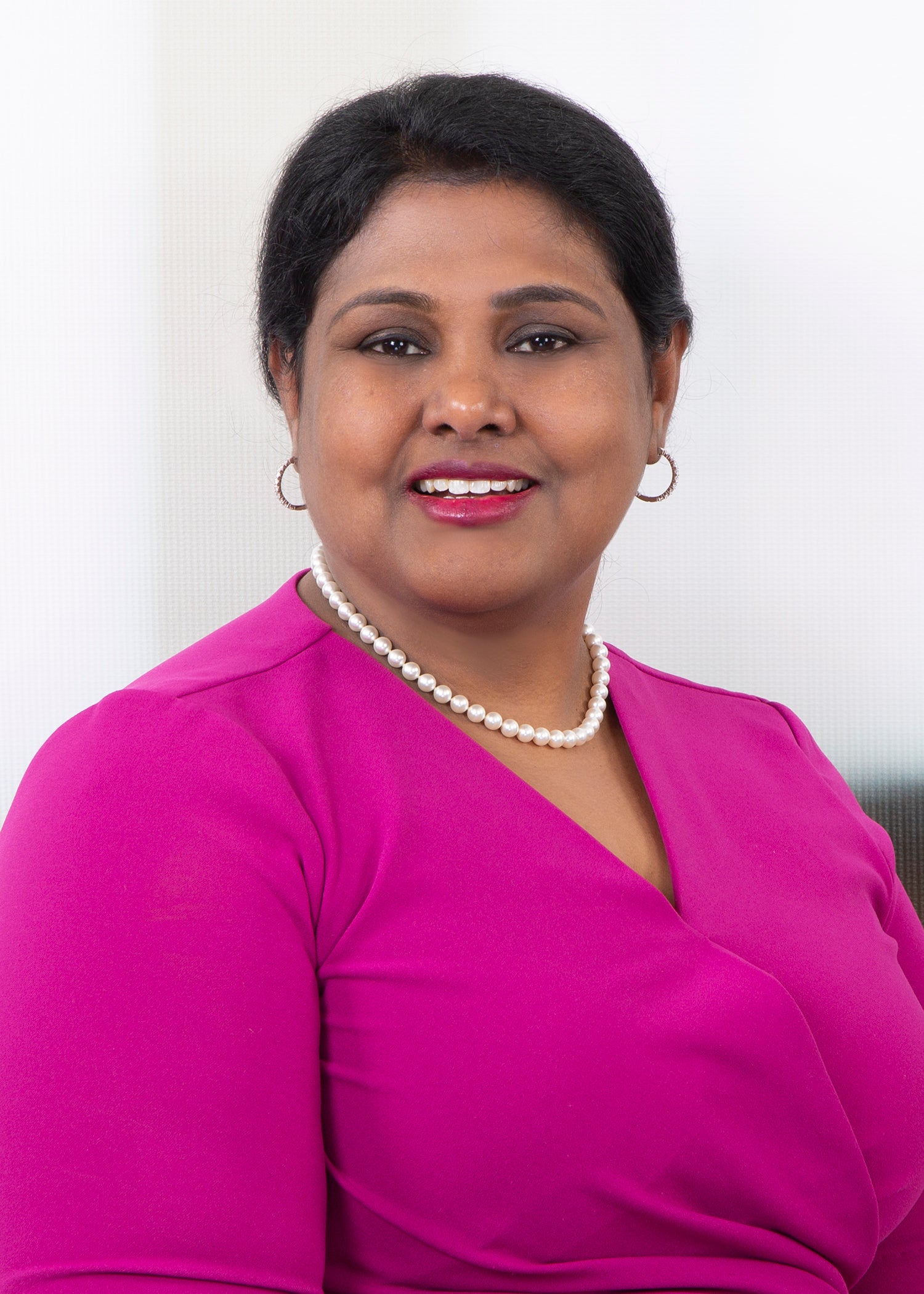 Jaya Vivekanandan's interest in Stern's MSBA program sparked in the spring of 2020, when she was a Senior Solutions Advisor with Anthem Insurance's Engineering organization, collaborating with the enterprise data science teams to launch several artificial intelligence and machine learning-led transformations on her platform. 
"Those were exciting times, and I could clearly see that organizations would need to fundamentally change the ways they leveraged data at their disposal to be relevant in the coming years," she says. "This seeded in me a desire to understand and learn more about the business analytics landscape. I clearly recognized the value the MSBA program would bring to not only widen my own expertise but also the benefits that accrue in being associated with a prestigious school like NYU Stern."
Stern's sterling reputation was only one of a few factors that attracted Jaya. Additionally, she was impressed with the "renowned academics and industry experts" that she would learn from and collaborate with. Further, she says, she was drawn to the hybrid nature of the program that was designed around in-person immersions every module as well as the fast-paced duration of the program. 
Jaya applied herself immediately to the "rigorous, enlightening, and rewarding" program and found herself utilizing skills she was sharpening in the classroom to her work at Anthem. "I was immediately able to gain a more nuanced perspective towards the digital transformation initiatives that I was leading at Anthem," she says.  "I was also able to make more informed decisions as it related to my role." 
Jaya also found value in immersing herself in an environment with like-minded individuals to share her excitement about the future of data analytics. 
"The ability to use data and analytics today transcends industries, functions, and geographies. Organizations who can make the right investments and bring the right people onboard will be better positioned to compete. The future, in my opinion, is going to be about the hype surrounding AI settling down leading into a more mature space," she says. "Stern's MSBA certainly helped me in providing a structured instructional format covering various dimensions of the business analytics space that went much beyond a foundational program.  This program was also advantageous, as beyond the technicalities of data science, there were always conversations around strategies and effective leadership using the arsenal of analytics."
Another highlight for Jaya was the bonds she created with her cohort—despite being limited to virtual interactions for the program's start, because of the COVID-19 pandemic. "My cohort was terrific," she says. "We had fellow classmates from a wide spectrum of industries and functions, and the class conversations were dynamic, insightful, and engaging. Through the program and after, I have always been able to reach out to past students of this program and all of them have been beyond helpful in sharing their experiences and generous with their time."
Shortly after graduations, Jaya made a career transition from Anthem to C3 AI, where she is a Lead Solutions Architect.  "My experience with Stern certainly informed me in my decision to look for opportunities where I could bring together my past experience with newly acquired skillsets." she says. 
In her new role, Jaya has an opportunity to utilize her new skillset and apply analytics to decision making.  C3 AI's main product offering is an Enterprise AI platform that helps in accelerating and scaling the digital transformation initiatives for enterprises. She works closely with prospective customers to position C3 AI's product offerings as it relates to their existing landscape and address their technical queries. 
"Since this is such a dynamic and evolving space, my days involve research into emerging technologies and frameworks, understanding customer environments and requirements to present the best solution for their situation, preparations for product workshops and the actual customer interactions. Stern's program has been directly relevant to my current role," she says. 
Jaya's transition from Anthem to C3 AI was only one component of the significant value the MSBA program added to her career.  "On a short-term basis, the program certainly helped me pivot from a traditional enterprise software environment into a technology centric organization," she says. "But the true ROI of this program is in its ability to help me sharpen my skillset to match the needs of the industry in the coming decades and thus increase the likelihood of success and longevity of my professional life."