Li-Yun Sim, MSBA '20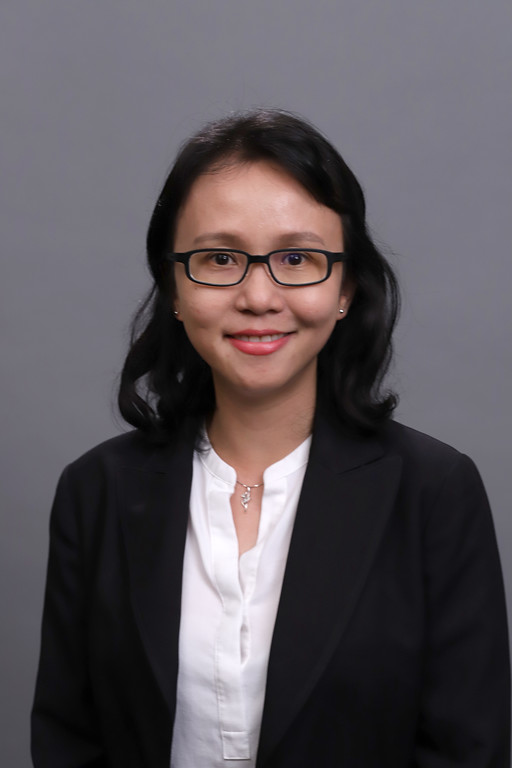 "This is an exciting time to be in the field of analytics. As more companies incorporate analytics in their businesses, data and analytics will eventually be the core and heart of businesses across multiple industries," says Li-Yun Sim, who notes that cross-industry buzz around data and analytics was a driver for her in seeking the MSBA. 
At the time, she was a policy and strategy risk manager at Grab, a tech startup which provides ride-hailing, deliveries, and payment services to consumers in Southeast Asia. "As a tech startup, there was a strong organizational culture and emphasis in using analytics. I felt that it was an opportune time to gain more knowledge in the field of analytics, and this fueled my decision to apply to Stern's MSBA program," she says. 
Li-Yun chose Stern over other programs in part because the course is designed for experienced professionals and incorporates both online learning and one-to-two weeks of in-class sessions, which enables professionals to continue working while also earning their masters at the same time. Not to mention, she says, "Stern has a renowned reputation as one of the top business schools in the world." 
Based in Singapore, Li-Yun notes that the global focus of the program added "tremendous value" to her experience. She explains: "The program attracts senior professionals from across the globe and from diverse backgrounds, which enables me to have shared experiences with my cohort and build an international network of friends. The icing on the cake are the sessions that are held in different NYU campuses in New York City and Shanghai. I got to travel to these amazing cosmopolitan cities and had opportunities to speak to guest speakers who are leaders in their industries in these locations." 
Other highlights for Li-Yun were the relationships she created with her professors and peers, which provided the opportunity to learn from people in different industries and to see how analytics was applied in various fields. "My classmates in my cohort are some of the most highly driven and intelligent individuals I've met; I felt privileged to be learning alongside them. My cohort comes from wide-ranging fields such as healthcare, aviation, and finance, and their work experiences and perspectives enriched the class discussions, allowing me to see how analytics can be applied in various fields." 
Li-Yun's relationship with the faculty was also beneficial, she says: "The professors in the Stern MSBA played an important role in enabling me to build a strong foundation in analytics. The professors are not just experts or highly accomplished in their respective fields; they are able to bring perspectives from their industry experiences into the courses. I've learned tremendously from them."
Li-Yun says she was able to apply the coursework in real-time to her role at Grab. "Stern helped me gain greater confidence in approaching analytics. My role involves working closely with cross-functional teams including data analysts and data scientists, and the immediate impact of my learning enabled me to become someone who is able to collaborate effectively with the data professionals in my workplace at different levels, ranging from developing analytics strategy to discussing the technical details of analytics. The coursework gave me immediate opportunities to be very hands-on with the technical aspects of analytics as well as develop a deeper understanding of applying analytics in business." 
It wasn't just the day-to-day application of analytics that gave Li-Yun the value-add she hoped for, it was the soft skills she gained in the program, too. "I've also built stronger collaborative and leadership skills, which stems from having to work with my classmates from diverse backgrounds on assignments and the capstone project," she says. "In addition, having to juggle a full-time career and the MSBA, which is an extremely fast-pace program, allowed me to build much stronger time management skills as well as greater tenacity and drive to accomplish what I've sought to achieve."
Li-Yun points to an easily-identifiable return on investment, as six months into the MSBA program, she was promoted to a senior management position.  Perhaps more valuable to Li-Yun are the less-quantifiable value-adds the program gave her. She explains: "There are many intangible returns on investment. I developed strong friendships and bonds with some of my classmates, whom I still keep in touch with today.  The rapport we have built with the professors at Stern has been invaluable to me. Last, I have immense pride of graduating from Stern and being a Stern alumna."