Modhar Khan, MSBA '17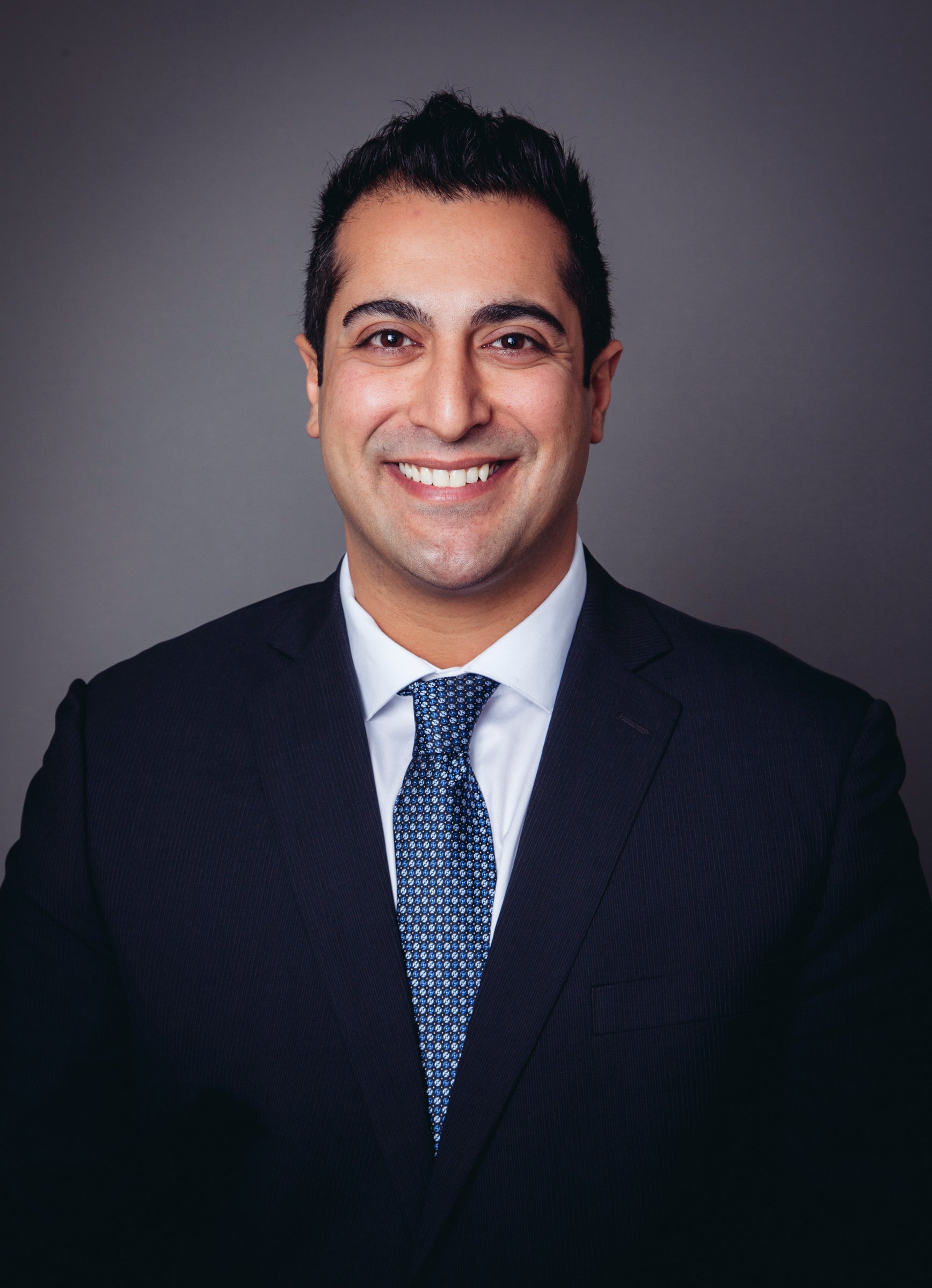 "One constant in life is change," says Modhar Khan about the foremost guiding principle of his career. "If you don't keep up with that change, you either get left behind or you stall." 
An engineer by degree, Modhar learned the value of adaptability early in his career. He started in research and development in Southeast Asia and has since worked in and traveled to many countries around the globe, including Malaysia, Russia, Abu Dhabi, and the U.S. For nearly a decade, he has worked for Schlumberger—a leader in the oil and gas technology and equipment industry—where he's held various positions from field manager to sales and operations managers. Now, as the Technology Lifecycles Manager, he is charged with supporting the technology portfolio in the company and ensuring it meets clients' needs. 
Modhar found himself at a pivotal moment in 2015 when—during a downturn in the oil and gas industry—he attended a conference that focused on the disruptive potential of big data. 
"My eyes were opened to the idea that data will change the world," he says. "Data is already changing business platforms and business environments, and I believe just based on industry trends, that this change will accelerate in upcoming years. It's a shift happening globally right now."
Modhar became intrigued by how organizations could leverage data to enhance business performance, forecast, and increase the value for the company, and he knew that in order to survive, he—and his company—needed to stay in front of the data revolution. "That kind of disruptive change in industries requires a person—for long-term growth—to invest in a disruptive change within." That investment, Modhar figured, would be a degree in business analytics. 
"I wanted to look beyond the data," he says. "How do you apply it, manage it, and create value? Stern's MSBA program connected the dots between data analysis and business strategy and fit exactly what I was looking for. I worried that it was too good to be true." 
Modhar admits that enrolling in the program during a critical time in his career was a risk. "I knew it would be a time cost and a financial cost," he says. "For many people at this stage in their careers, to seek a degree like this is a big gamble." Despite the pressure he felt for the program to pay off, he says he decided quickly to "park my expectations to the side, and really just listen and learn. I gained so much by doing this." For instance, Modhar immediately took away from his courses actionable lessons that influenced his day-to-day work. Case in point: "In Operational Analytics, the professor said: 'In any business case, you focus on fixing the process first before you look at the analytics.' This really opened my eyes, and I began to apply this idea in my work and started looking at the process. Because of this, I've seen a great improvement in my organization when it comes to efficiency and productivity."  
An MSBA program that offered a global perspective was of paramount importance to Modhar's growth, he says. An Iraqi national who was born in Abu Dhabi, he works with colleagues and clients globally—from Paris, Canada, and Mexico to Japan and Asia—and underscores the value of diversity of thought: "The global perspective that NYU offers added a great deal of value and diversity of thought to my daily work. The students and the faculty had massive diversity in mindset and in life experience." 
Additionally, Modhar credits the wide range of professional and cultural backgrounds of his fellow cohort members for enriching the experience. "I have made friends for life with most, if not all of my cohort. I would do it again just for the sake of the people I've met. Beyond the personal friendships, I now have contacts in a variety of industries. You can't put a value on the relationships you build during the program." He adds with a laugh: "I have free consultants now from finance, tech, and other industries."
He adds that his original intention in earning an MSBA degree was not to pivot away from his company, but rather to bring value back to Schlumberger. "I knew that I would be the guy who had the knowledge to lead certain sectors within the company in the new data and analytics frontier. I would invest the knowledge from Stern back into the Schlumberger, and I am setting up myself and my company to succeed for long term."  His colleagues have taken notice and have involved him in their transition into a more analytical and strategic business. Months into the MSBA program, Modhar earned a promotion—a move he describes as a "quick-win" as far as his return on investment.  
Reflecting on the risk he took by enrolling in the program, Modhar is confident the gamble will pay off heartily. "I can't put a value on my experience," he says. "Having Stern's name on your resume or portfolio is a quality assurance stamp that you'll carry with you throughout your career. The connections, the relationships, the global exposure and the diversity of mindset of the faculty and cohort—it's invaluable." 
Words to live (or work) by:
 Always be positive and good things will happen. 
Proudest professional moment:
 I'm very glad that throughout my career as manager, I have been able to coach, mentor, and groom my direct reports, who have gone on to be very successful in their careers. 
If I had a month off work to do anything I wanted, I would:
 Fulfill the mythical dream I've always had of being an entrepreneur and work on a startup. Alternatively, I would spend a full month on the beach with my wife and kids, mojito in hand.
If I wasn't in this profession, I would be:
A dentist, like my mother would've wanted for me. 
I define "professional success" as:
Adapting to change. Challenging yourself to lead and align your team to deliver on goals.  
Update:
Please note that Modhar is now Strategy & Analytics Director at Schlumberger.