Nader AlBastaki, MSBA '19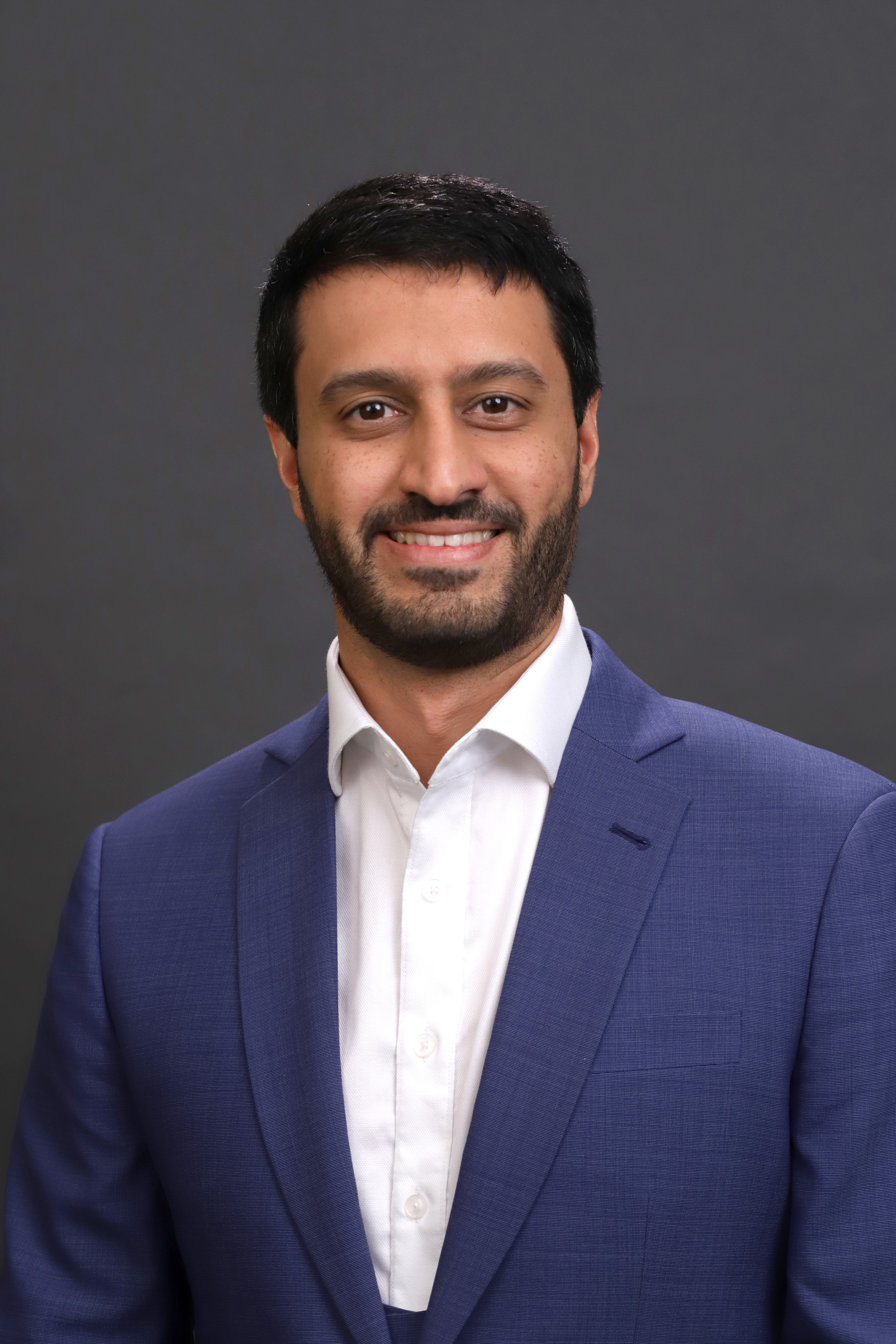 "When asked about the most instrumental part of all my education, my answer is always international exposure," reflects Nader AlBastaki. "Having exposure to different people not only helps foster a diverse working environment effectively, but it also encourages the practice of analyzing problems through multiple lenses. This is an attribute that has helped improve outputs and outcomes of work produced by teams I have been involved with in the past."   
It is little wonder that international exposure is key to Nader's education and professional pursuits. His mother was born in Iran to Bahraini parents that were displaced to the UK as a result of the Iranian Revolution in 1979, and his father was born into a merchant family in Dubai, attended boarding school in India, and completed his graduate studies in the UK. This multi-cultural upbringing was a springboard for Nader's own global ambitions, and he has lived in and traveled to 123 different countries.  
"My parents' international background, my childhood of growing up in an international household, and living in a number of countries through to my adulthood shaped my view of the world," Nader says.  It also shaped his priorities when considering MSBA programs, he adds. 
The international nature of Stern's MSBA was one of the primary draws for Nader, though he admits that at the time he applied, a degree had not been top of mind.  "But a growing trend in the value and use cases of data in all types of organizations was a trend I was keeping close tabs on," he explains. "I learned about the program from a recent graduate of NYU's MSBA program (Ali Abbas, MSBA Class of 2017), and right away I was intrigued. The reputation of the university and the program, its format that suited my full-time career, and the international nature of the program made a degree from Stern MSBA a need-to-have."
Did Stern deliver on its promise of global exposure and multi-cultural learning? "The diversity of the cohort spoke for itself," Nader says.  "My Capstone team alone featured five individuals from four countries, all from different industries, and all working together towards a common goal. I was housemates with people from another three countries through the various modules of the MSBA."
Another draw of the program was its value to entrepreneurs.  With an entrepreneur's passion, Nader has been an advisor to a multitude of start-ups in various sectors through the Intelak Incubator, the Keiretsu Forum, Unilever's Young Entrepreneur Awards and NYU Abu Dhabi. 
In his spare time, he works with two new start-ups, one in travel and the other in e-commerce. 
Integrating data analytics and his entrepreneur's mindset has been a satisfying and immediate benefit of the program, Nader says. Additionally, he recently joined the Dubai Future Foundation's Strategy Team (a move he directly credits as return on investment in the program) to drive corporate strategy, public policy recommendations and key projects for a highly influential public policy think tank.
"It is great to be in a position to put theory into practice right away, especially as I was widening my previous employer's set of use cases in the data space, and creating an advanced analytics function within the organization," he says. 
Reflecting further on his ROI, Nader adds: "The acceptance into the program itself allowed me to realize a return right from the start. Not only has it allowed me to build a personal brand in the analytics space, with a more leadership-oriented role in my current position, but I now leverage the skills I gained by asking the right questions. This is a clear differentiator in management teams heavy with commercial and leadership skills."
Moreover, Nader aspires to make minister in the UAE and feels that his progress toward this goal has been significantly propelled by his reputation as a leader in the data space. "The alumni network that Stern boasts in my region— as well as the toolkit I received as part of the program—have pushed me closer to achieving my goal," he says. 
As for his future, Nader remains excited about the transformative, disruptive potential of data analytics and certain that his experience with Stern pushed him to the forefront of this rapidly burgeoning field. 
"Apart from the obvious commercial value of data and analytics visible in the dominance of tech firms in terms of valuation and profitability, and the evidence of their capacity to turn around their businesses when faced with a global pandemic, we, as people, have gained immensely from the field's growth. From breakthroughs in healthcare to the development of emotionally intelligent toys, humanity has gained immensely from the maturity of the space and the affordability of amassing large data sets. With ethics and privacy making headlines, the future shows that there is room for both people and data to work in tandem towards the greater good." he says. "Stern's MSBA has not just help me prepare for this reality, it has allowed to play an instrumental part in being an advisor to key decision makers in my country and state, so the government is also well-prepared for the future of the data and analytics world.
Snapshot Q&A: 
Q: What words do you live by?
Honesty, trust and hard work. The rest will follow.
Q: How do you define success?
Impacting more peoples' lives in a positive way with each passing day.
Q: What course was your favorite?
Dealing with Data.
Q: What do you like to spend time doing outside of work? 
Exploring new places, meeting new people and trying new things.