Sudipto Srivastava, MSBA '20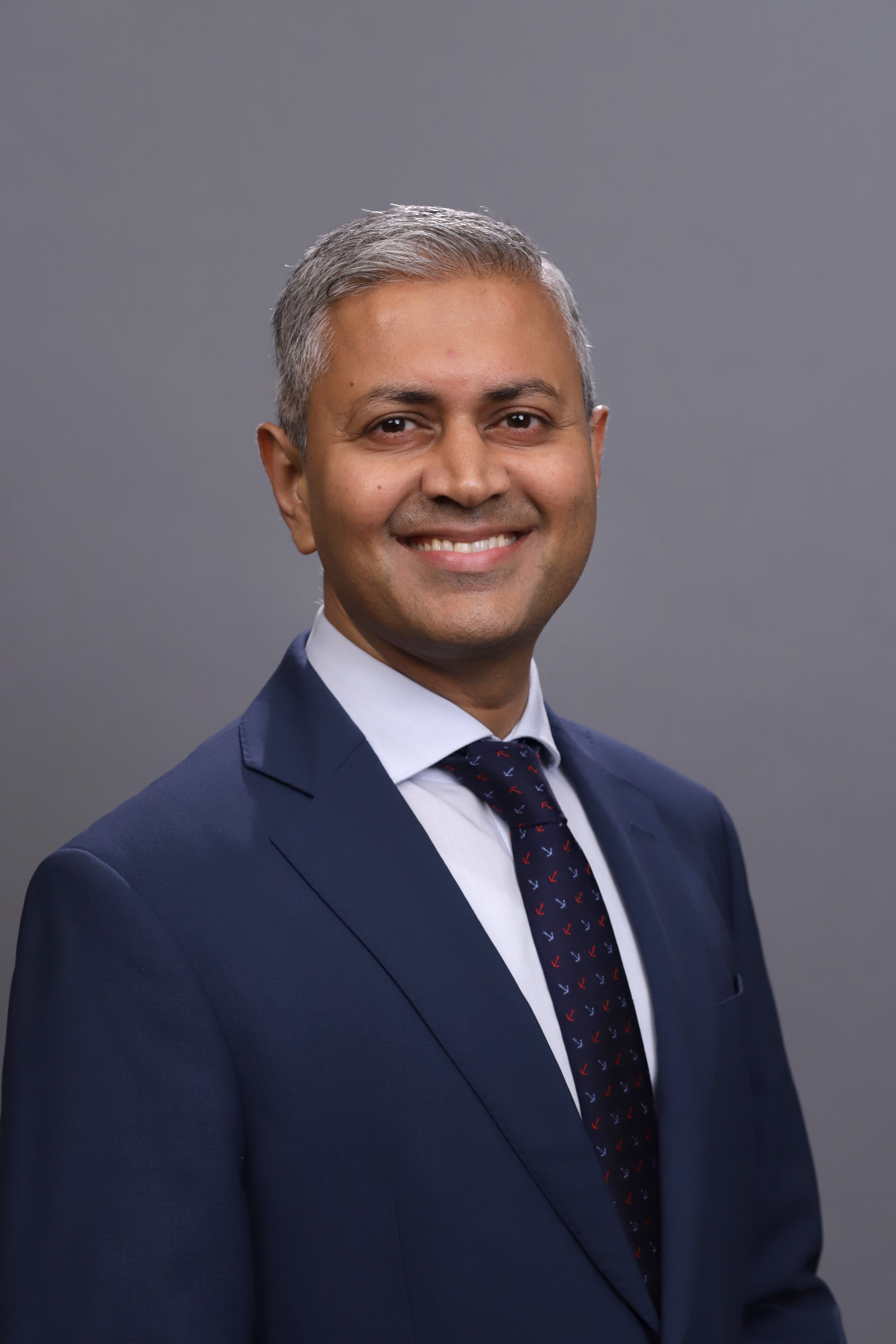 "The possibilities of the convergence of digital health and analytics give me goosebumps," says Sudipto Srivastava of his passion for analytics and the potential of data to elevate the field of healthcare.  "I feel that we are still in the early stages of the exponential curve of growth that analytics will take. What excites me is the ability to make decisions based on data and the associated insights. I see the volume and quality of data being gathered in healthcare grow significantly over the next five to ten years, and that will generate unimaginable growth." 
In the midst of a thriving career as a leader with an extensive management consulting background complemented with first-hand experience in healthcare IT, Sudipto wanted to supplement his grasp of digital healthcare with a deeper knowledge of data. 
"I felt that to be relevant in a fast-changing environment, on-the-job efforts would not be sufficient, and I needed to jump in deeper," he says of his motivation to pursue an MSBA. Three of his trusted colleagues were alums of the NYU Stern MSBA program and their recommendations, coupled with Stern's brand recognition, made it a "simple" decision for Sudipto to choose Stern. 
The program "immediately" changed the way Sudipto approached his work. "It was almost as if my brain had been rewired to think differently," he says. "The MSBA program helped me establish a conceptual platform that I can use to flex in any area on a daily basis. I can look at someone's machine learning model and ask relevant questions, assess the foundational statistics used in the model, speak with a Python developer, and think through the business challenge that the insights can help address." 
Supidto credits the diversity of his cohort with one of the most valuable elements of his Stern education: exposing him to how other industries apply data insights. 
"Early in the program we learned about the three intersecting circles of analytics: Storytelling, Data Engineering and Data Science. Understanding which area I was more interested in allowed me to reach out to my classmates who were better in the other areas and to find ways to learn from them. This exposure to how my cohort applied insights to their respective fields of expertise gave me valuable ideas on how to apply analytics to healthcare. Since our individual industries take up so much of our time and mental space, it is very refreshing to see how other industries look at things." 
"I have found tremendous value in connecting with professors and my classmates," he says. "The camaraderie level of the cohort is high, and I feel like I have made sixty new friends. I frequently seek counsel from my both my classmates and faculty and organize thought leadership sessions." 
Soon after graduating from the MSBA program, Sudipto made a career move from Mt. Sinai to The Hospital for Special Surgery, where he leads the digital transformation and digital strategy for the hospital. His experience with Stern "gave me a desire to pursue opportunities that combined my past experience in digital health with analytics. It allowed me to nudge myself," he says of the influence the program had on the career move. 
"The Stern MSBA helped me appreciate the various roles that exist in the field, and not just of the nerdy machine learning pros who can create amazing models. There are roles for business-minded people like me, and for engineers, storytellers, planners, and problem solvers. The program also helped me appreciate the power and influence of analytics and gave me the ability to look at problems differently. I will carry that for a long time to come."