Timucin Engin, MSBA '20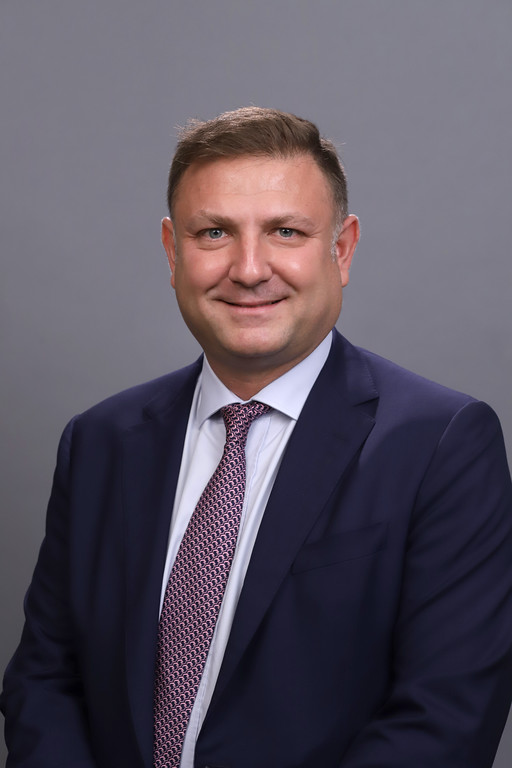 "Data analytics will revolutionize and disrupt most parts of the financial services market," says Timucin Engin about what excites him most about the fast-advancing field of data analytics.  
He would know. After twenty years of building a successful career in the financial services sector around the world—in a variety of roles focused on investment management, equity research and credit analysis—Timucin has experienced firsthand the explosion of data analytics in the industry.  He says he increasingly became intrigued about the opportunities and challenges the dawning field presented. 
"Over the past few years, I read more and more about investment analytics, and how financial services companies and institutional investors can leverage these new tools to make better decisions. In 2019, I decided to pursue a well-established degree in this field." 
Timucin sites the strength of Stern's brand as a key draw to its MSBA, as well as the program's structure, which allows students to remain competitive in their professional lives while pursuing the advanced degree.  
"When I got my postgraduate degree more than fifteen years ago, I never thought I would be going back to school at age 43 in the midst of a very busy career and family life," Timucin says.
"One key advantage of the NYU program was the curriculum and delivery of the academic content. The program consists both of one to two weeks of in-class sessions where you get to meet all the students and interact with the professors, in addition to very well-designed online sessions, accompanied by web-based learning tools. This allowed me to pursue a degree without having to take a career break, while still leveraging all the academic resources and experience NYU has to offer."
As a midcareer professional, Timucin was not interested in making a career transition or in specializing in a highly technical area like coding, but says the program was an eye-opening experience that presented a well-curated introduction to what data science is and is not, educated him on the key concepts and tools, and highlighted which aspects and trends in data science would be most relevant to his industry. 
"Stern has some of the most brilliant minds and some of the most experienced, highly reputable professors in this field, and getting a chance to participate in their lectures, enjoy their insights, and experience how they envision the developments in this field was truly inspiring and a great intellectual experience," he says. 
Particularly valuable to Timucin's experience was Stern's global focus. Originally from Istanbul, Timucin has lived and worked in various countries in North America, Asia Pasific, Europe and the Middle East over the past twenty years.  Now based in Dubai, he says the United Arab Emirates is like a second home, not to mention a regional hub with an impressive talent pool of highly skilled minds from all around the world.  Stern's presence in Abu Dhabi is valuable asset to him, he says: "As a global school, NYU has a well-established presence in Abu Dhabi and across all of its undergraduate and graduate programs, it has a very well-established alumni network in the UAE and the region, which is a very important advantage."  
He adds: "In addition to Abu Dhabi, NYU also has presence in various other geographies, and our week module in Shanghai was truly an eye-opening experience for me. In our classes—in addition to technical concepts—we also had very well-reputed Chinese tech entrepreneurs who talked to us about their businesses, which was a great experience." 
When reflecting on what three words he would use to describe his experience with Stern, "family" tops the list, as Timucin underscores how closely connected he remains with staff and friends from his cohort. 
"I met some extremely bright and very interesting individuals coming from very different backgrounds. Generally, there was a good mix of people from different sectors, countries, and age groups, which really added to the quality of our interactions and group experience," he says, emphasizing how the diversity of the cohort played a key role in expanding his perspective on how leaders from various industries are navigating the challenges and opportunities. 
Fortified by these relationships and the "expanded vision" he gained at Stern, Timucin plans to continue his career in financial services and looks forward to applying the concepts and skillset as the field of data science continues to quickly advance the industry.
"The intellectual return on investment was very rewarding," he concludes about his experience. "The school hosts some of the top professors, innovators and thought leaders in this space and attending their courses and hearing their insights was quite an eye-opening experience. In addition to getting exposed to many concepts, enjoying discussions with top level professors and teammates, the analytical rigor I observed at Stern was very valuable to me."