Zahraa Bostani, MSBA '21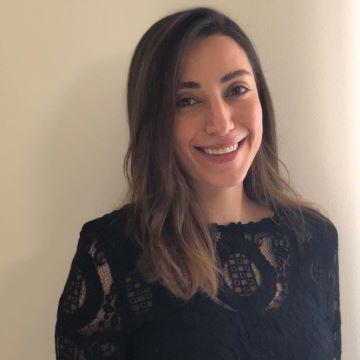 "I have a great curiosity to explore, learn and be a champion for change. My familiarity with the world through business and personal travels has led me to continue to challenge the status quo and to believe that the power of knowledge is a game-changer," says Zahraa of her internal motivation to pursue the challenge of a MSBA program. 
Her external motivation came by way of a work project during her tenure at PepsiCo. She was involved in a project that involved data scientists who were instrumental in unlocking the power of data analytics for better decision-making. At the same time, the project highlighted the need for business analysts to bridge the gap between IT and business. 
"This experience motivated me to look for an academic program to gain in-depth knowledge to develop my skills, drive career growth, and be a value-add to the business and the team," she explains. 
After researching several programs, Zahraa chose NYU Stern because of its "A-list, renowned faculty who are thought leaders in their industries and who are shaping the growing discipline of business analytics." The comprehensive curriculum and the success stories of the previous diverse cohorts were also factors in her decision. 
"The Stern MSBA program curriculum revolves around what professionals require to keep up with the new data-driven competitive landscape," she says. "What excites me is data-driven knowledge and insights. With the evolution of data from transactional to machine learning and the exponential growth of social media and the Internet of Things, the field of analytics is transforming businesses across all industries. Every company should be a data company to compete in the marketplace." 
One of the most important takeaways from the program, Zahraa says, was that the data can be approached in two ways: "First, we can mine the data to find an unknown business opportunity, and second, we can analyze the data to solve a known business problem. I had an a-ha moment when I truly understood the power of analytics in all its stages, from descriptive to predictive to prescriptive, by combining both structured and unstructured data into our data models." 
"My international experience gave me curiosity and open-mindedness. It helped me accept every culture I encountered and taught me that differences across borders are not just language barriers; there are cultural barriers that you must understand and be open-minded to." This, Zahraa adds, is another strength of Stern—its international focus, particularly when it comes to the background of the cohort.  
"I was fortunate to have met a very strong, diverse cohort that brought a diversity of thought and a wealth of experience from different industries.  I am a traveler, and I've lived in different places, but NYU prepared me to excel in new work cultures. The capstone helped with this as well, as we had to talk to a variety of vendors and businesses. It shaped my experience and my approach to working with others from different backgrounds." 
After completing the MSBA program at NYU Stern, Zahraa embarked on a new chapter in her career, joining Amazon as a Senior Business Coach for Amazon Logistics Last Mile, North America. In this role, she leverages her experience and new skill set to drive impactful decision-making and optimize operational efficiency within the organization. 
Zahraa said she can draw a direct line between her courses and her expanded skill set. "Operations Analytics taught me process flow, design, analysis, project management, and quality control. Decision Under Risk honed my sensitivity analysis, decision-making, and stochastic optimization abilities. Strategy, Change, and Analytics focused on value creation, competitive positioning, ratio analysis, and leading organizational change. Modern Artificial Intelligence covered fundamental concepts, deep learning frameworks, and practical application to real-world business problems," she reflects. "These learnings enabled me to optimize processes, mitigate risks, make data-driven decisions, and envision the future of AI." 
Zahraa says the NYU Stern experience both satisfied and ignited her drive for knowledge, her ability to bridge gaps, and her commitment to ethical data use. Her new skill set and fluency in the data-analytics language go hand-in-hand with her expertise in business analytics and strong foundation in storytelling, and she hopes to continue to make a significant impact in the world of data-driven decision-making. 
When reflecting on the value of the program, Zahraa says, "With enhanced critical thinking, problem-solving, and communication skills, I can collaborate effectively, drive change, and innovate in today's data-driven landscape. The NYU Stern MSBA program has equipped me with the tools to excel and make a meaningful impact in my professional journey".