Big Data Conference 2015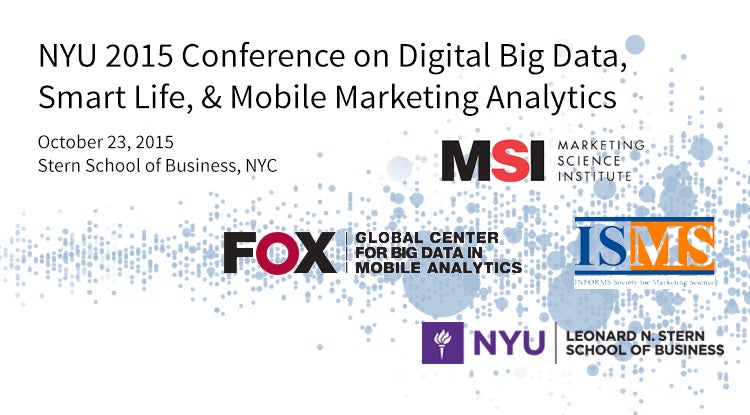 Over 3.6 billion people worldwide are deeply engaged with smartphone devices, machine-to-machine connected solutions, wearables, Internet-of-things technologies.
More than half of adult Americans rely on smartphones to go about daily life. Almost 75% of Facebook and 70% of Twitter's ad revenue come from mobile, and companies are projected to spend as high as $220B to advertise their products and services with mobile marketing nearly any location. More than half of all digital advertising money now goes to mobile display and in-app advertisements. As marketers can send ads to smartphone users anywhere they are, marketing discipline now faces tremendous opportunities of coming up with new theory and industry practices for manager and consumer insights. This conference will explore how mobile technologies and connected smart devices affect advertising, promotions, marketing ROI, and omni-channel targeting effectiveness. Topics may include geo-fencing, geo-conquesting, in-store beacons, mobile social, mobile search, mobile web and app platforms in the contexts of competition, brand deep engagement, coupon customization, and cross-channel cross-devices attribution.