Speakers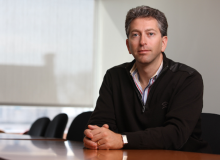 Jean-Pierre Dubé
Jean-Pierre Dubé is the Sigmund E. Edelstone Professor of Marketing at the University of Chicago Booth School of Business. Professor Dubé is also director of the Kilts Center for Marketing at the Booth School and a Faculty Research Fellow at the National Bureau of Economic Research.
His research interests include empirical quantitative marketing and empirical industrial organization, with specific interests in pricing, advertising, branding, digital marketing, retailing, and dynamic decision-making.  
---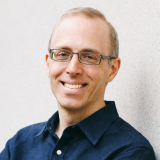 Dan Goldstein
Dan Goldstein is a Principal Researcher at Microsoft Research in New York City, focusing on behavioral economics, decision science, and computational methods for conducting online experiments.
Dan is the Editor of Decision Science News, a website about Behavioral Economics, Data Science, Statistics, Marketing, Management, Psychology, Computer Science, Medicine, Policy, & Law. He is the current President of the Society for Judgment and Decision Making. Dan works in New York City.  
---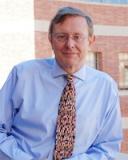 Dominique Hanssens
Dominique Hanssens is the Bud Knapp Distinguished Professor of Marketing at the UCLA Anderson Graduate School of Management. His research focuses on strategic marketing problems, in particular marketing productivity, to which he applies his expertise in data-analytic methods such as econometrics and time-series analysis.
Professor Hanssens' consulting experience covers strategic marketing problems such as allocating marketing resources, assessing long-term marketing effectiveness and growing customer and brand equity. His approach emphasizes market-response modeling on sophisticated customer and marketing databases. He is a founding partner of MarketShare, a global marketing analytics firm headquartered in Los Angeles.  
---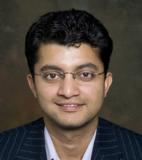 Anindya Ghose
Anindya Ghose is a Professor of Information, Operations and Management Sciences and a Professor of Marketing at New York University's Leonard N. Stern School of Business. He is the co-Director of the Center for Business Analytics at NYU Stern, and the co-Chair of the NYU-AIG Partnership on Innovation for Global Resilience. He has consulted for many leading Fortune 500 firms on realizing business value from IT investments, internet marketing, business analytics, mobile marketing, digital analytics, social media, and other areas.
His research analyzes the economic consequences of the Internet on industries and markets transformed by its shared technology infrastructure. He has worked on product reviews, reputation and rating systems, digital marketing, sponsored search advertising, wearable technologies, mobile commerce, mobile advertising, crowdfunding, and online markets.  
---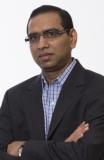 K. Sudhir
Professor K. Sudhir is James L. Frank Professor of Marketing, Private Enterprise and Management and director of the Yale China India Insights (CIIP) Program. His research focuses on gaining market insights by analyzing consumer and firm actions through econometric modeling. As director of the China India Insights Program, he also specializes in research on consumers in emerging markets.
He has consulted for Fortune 500 U.S. firms and Indian firms across many industries such as technology, financial services, entertainment, and retailing, specializing in analyzing their internal data to obtain actionable market insights. He leads the data-driven academic-industry research partnerships at the Yale Center for Customer Insights (YCCI). He currently serves as Senior Editor at Marketing Science.  
---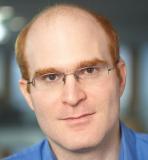 Olivier Toubia
Olivier Toubia is the Glaubinger Professor of Business at Columbia Business School. His research focuses on various aspects of innovation (including idea generation, preference measurement, and the diffusion of innovation), social networks and behavioral economics.
He teaches a course on Customer-Centric Innovation and the core marketing course, in the MBA and Executive MBA programs. He received his MS in Operations Research and PhD in Marketing from MIT.  
---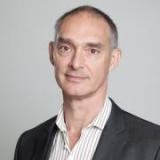 Michel Wedel
Michel Wedel holds the PepsiCo Chair in Consumer Science at the Robert H. Smith School of Business at the University of Maryland.
His main research interest is in Consumer Science: the application of statistical and econometric methods to further the understanding of consumer behavior and to improve marketing decision making. Much of his recent work has measured the effectiveness of visual marketing using eye-tracking technology.