Designing Student-Paced, Instructor Guided Content
What could your students be doing before and after class?
---
Balancing Synchronous and Asynchronous Content in Your Course
When teaching in person, often coursework can be categorized as either a part of the "class" or "homework."  Whether you are transitioning to teaching remotely, or designing a fully online course from the beginning, a good starting point is to rethink how these distinctions change. 
For example, even though you may have around 3 hours of "lecture" per week, you likely don't use that entire time to lecture, but may break it up into different activities.
In-Person
How was your week structured?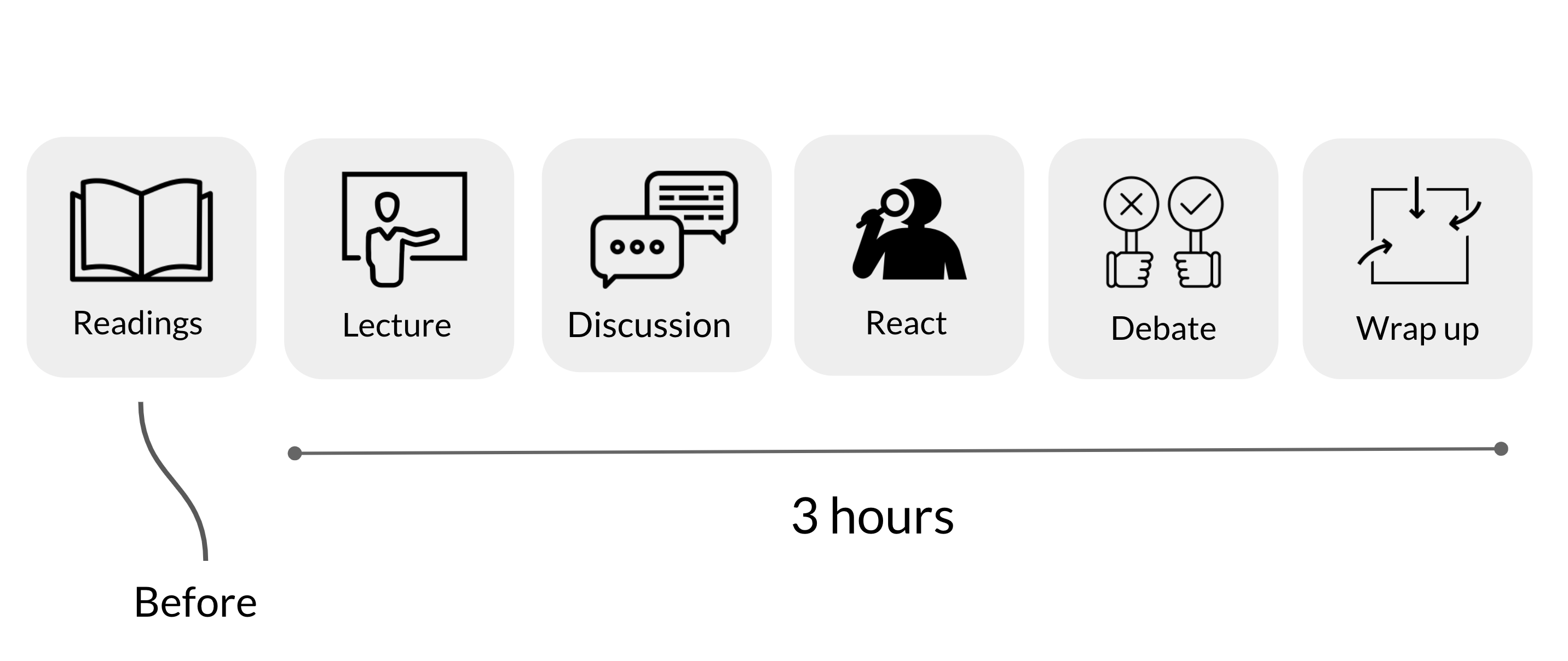 In an online reaching format, you may not want to spend 3 hours a week on Zoom, and possibly this may prompt a rethinking of how you use your "live" or synchronous learning time. 
Remote
What needs to happen synchronously?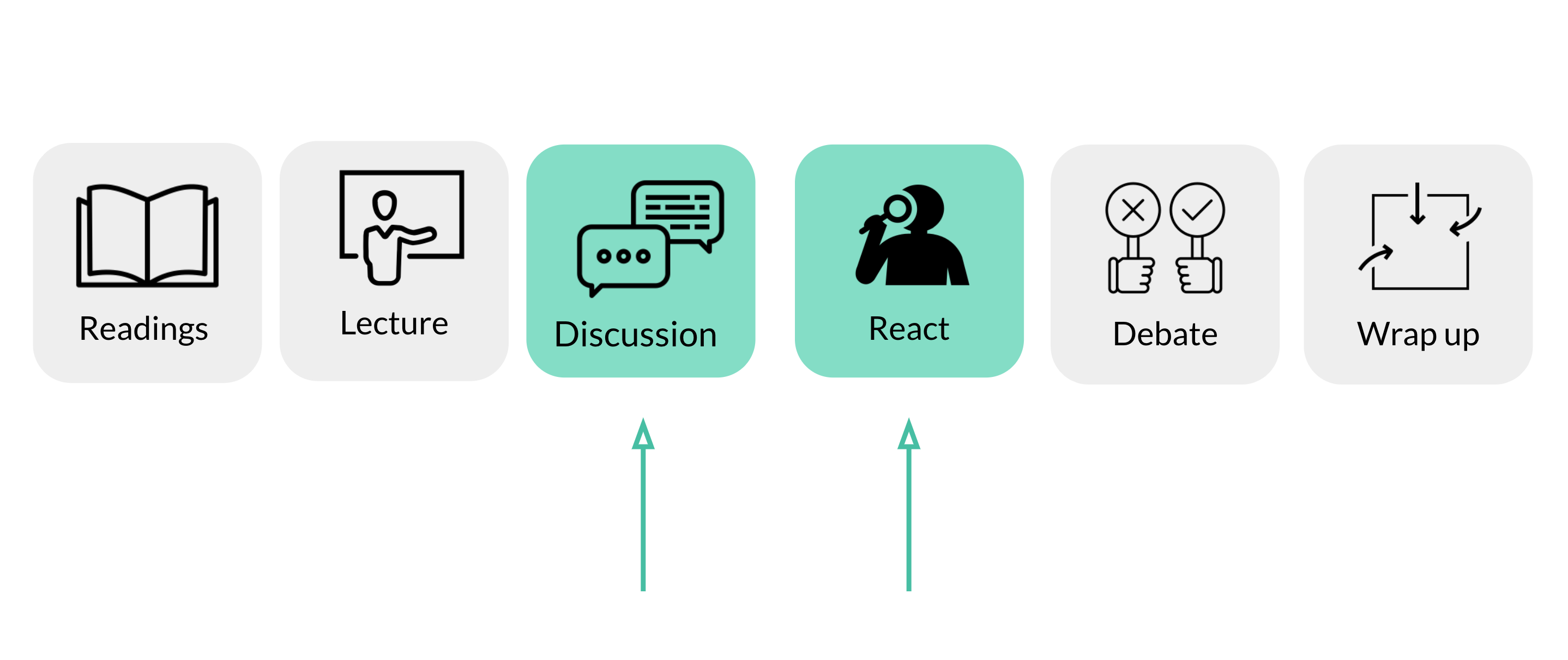 You may find that you want to only choose a few activities to happen synchronously, and allow students to complete other tasks asynchronously, and let students know ahead of time the sequence they should complete asynchronous activities. 
Of course, this is just one example of a way to structure your course.  Here are some ideas for how to transition a learning activity from synchronous to asynchronous. 

Asynchronous Discussion
Discussions in Brightspace
Discussions allow for students to have extended asynchronous, or non-live, discussions across your course.  Here are some best practices for designing discussion posts for your class:
Students should respond to a specific prompt that asks them to apply knowledge.  General prompts asking students if they "have any questions" or to simply "reflect on a topic" usually do not result in substantive responses. 
Let students know how you will interact with the discussion.  

Respond to discussion posts during live class sessions
Respond to the discussion yourself at regular intervals
Students are required to provide peer feedback before you or your TA will respond to any common questions.

Tie in student responses to live class whenever possible.  This lets students know that discussions are a valued part of the class and not simply writing responses into the void where no one ever sees them.
Creating Video Content for Your Course
Adding video to your course creates opportunities for students to review course material on their own schedule and can help to prioritize synchronous "in-class" time for more discussion-based activities.
A few video rules of thumb:
Shorter is better  

If you find yourself trying to cover too many concepts in one video, or going longer than 10 minutes, you may want to stop split the video into two or more parts.  

Consider reusability

If you are creating a "mini-lecture" that you want to use across classes, avoid referencing specific deadlines, assignments, or events related to a particular class.  

Try creating partially solved and fully worked example problems

The mini-lecture is not the only video format!  You can also demonstrate how an expert solves problems or partially solve a problem that students need to finish on their own.
Click here for more information on our Screen Recordings page.