Balancing Synchronous and Asynchronous Content in Your Course
When teaching in person, often coursework can be categorized as either a part of the "class" or "homework." Whether you are transitioning to teaching remotely, or designing a fully online course from the beginning, a good starting point is to rethink how these distinctions change.
For example, even though you may have around 3 hours of "lecture" per week, you likely don't use that entire time to lecture, but may break it up into different activities.
In-Person
How was your week structured?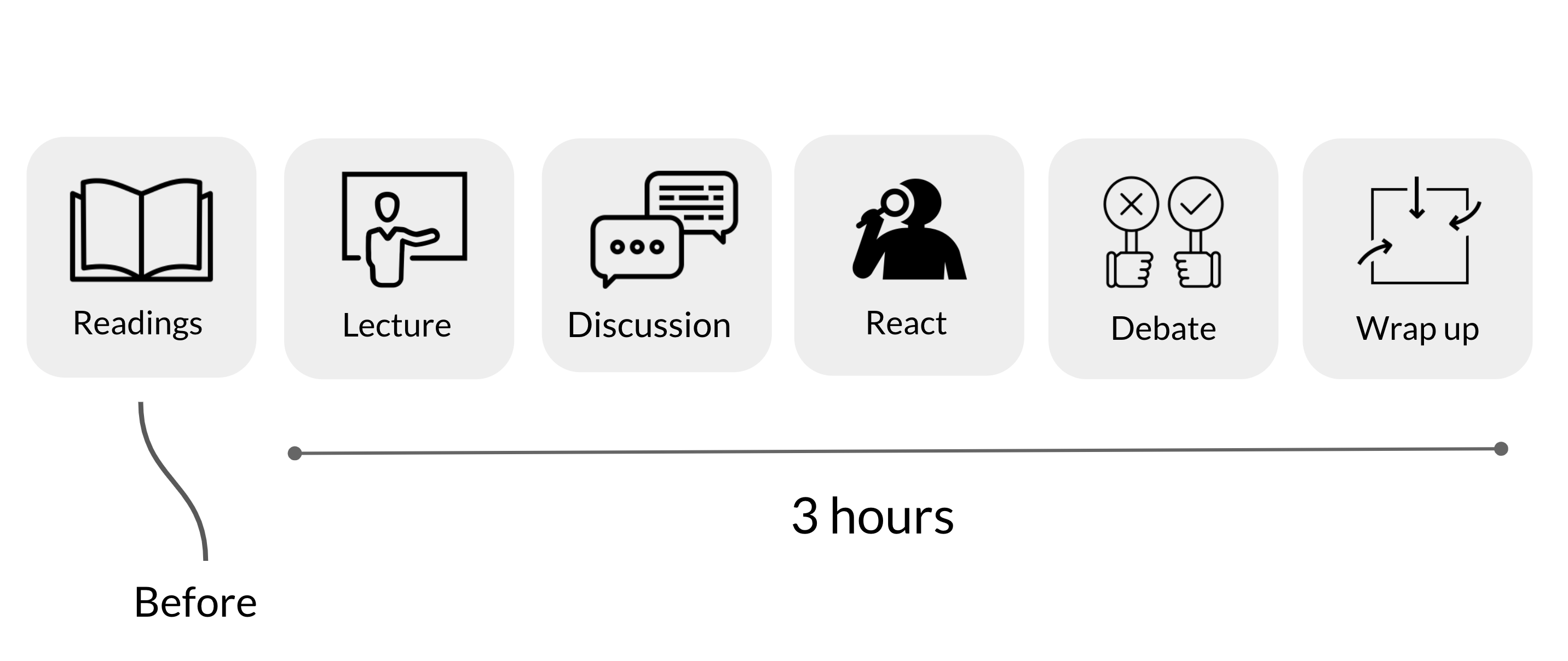 In an online reaching format, you may not want to spend 3 hours a week on Zoom, and possibly this may prompt a rethinking of how you use your "live" or synchronous learning time.
Remote
What needs to happen synchronously?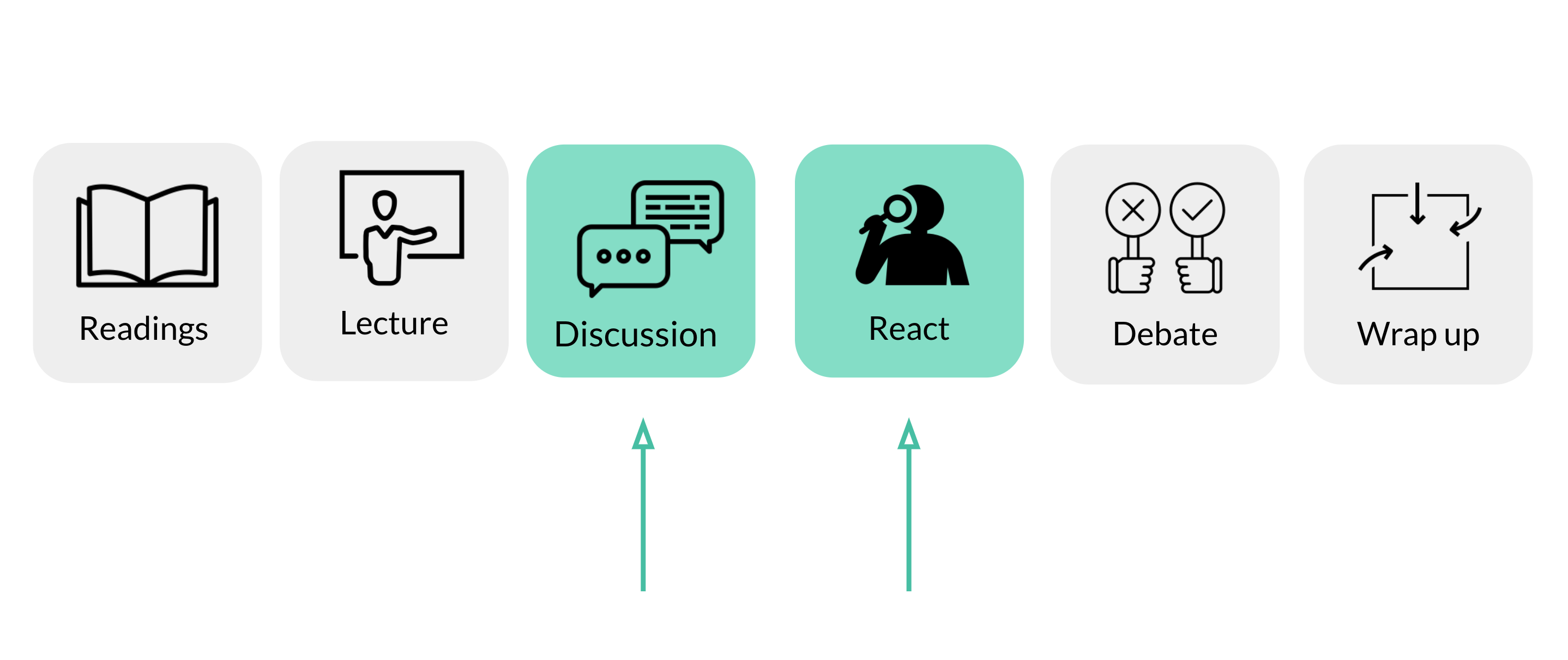 You may find that you want to only choose a few activities to happen synchronously, and allow students to complete other tasks asynchronously, and let students know ahead of time the sequence they should complete asynchronous activities.
Of course, this is just one example of a way to structure your course. Here are some ideas for how to transition a learning activity from synchronous to asynchronous.