Devin Taylor
Investment Strategist at Bank of America Merrill Lynch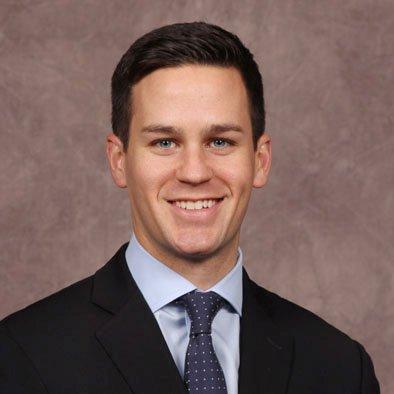 Could you please tell us what you do, and how sustainability intersects with your day to day responsibilities?
I am a Vice President within Bank of America's Wealth Management Division. I am part of a portfolio management team within the Chief Investment Office that constructs multi-asset class portfolios for individual and institutional clients of our private bank. My specialty within this group is investment manager selection of strategies that integrate Environmental, Social and Governance (ESG) factor into their security selection, and the portfolios I work on comprise the Impact Investing offerings for both Merrill Lynch and U.S. Trust.
What are the biggest challenges and opportunities that your sector faces with respect to sustainability?
Challenges: There is an "aspirational gap" between those who are interested in impact investing and those actually invested. There remains some confusion over definitions, approaches and performance perceptions but as more funds come to market and build longer track records some of those questions are being answered to help bridge the gap and bring aspiration toward investment action.
Opportunities: Across asset managers, sustainable investing approaches are moving from historically negative screening to positive inclusion of companies that are leading across a number of sustainability themes. There are systemic shifts happening in sustainability data as it has improved and proliferated in recent years, which is creating positive feedback loops for corporations, asset owners, and asset managers to ask for and utilize sustainability data in their decision-making and core business practices. These trends have led to more investable sustainably oriented vehicles coming to market for both individuals and institutions.
What advice do you have for Stern students interested in embarking on careers related to sustainability?
Chances are that you can apply a sustainability lens to any industry, role, or discipline, so keep your options open!
How do you recommend students use their time at Stern to be better prepared for a career in sustainability? Are there are any books, courses, podcasts, or other resources that you recommend one to read to understand the various themes and career options in sustainability?
Book: "Sustainable Investing" edited by Cary Krosinsky and Sophie Purdom
Course: US SIF (Forum for Sustainable and Responsible Investment) Fundamentals of Sustainable and Impact Investment online course
Podcast: "Impact on Record"
Academic: HBS papers on ESG and Financial Materiality by Mozaffar Khan, George Serapheim, Aaron Yoon
Other: Impact Alpha Newsletter, SASB framework for sustainability accounting standards.
What skills are important to have for a career in sustainability?
Personal passion and technical expertise. Ability to make a business case for sustainability initiatives. Fluency in the languages of both business (Accounting, Finance, Strategy) and sustainability.
What is your proudest career accomplishment?
Participating in the construction and launch of U.S. Trust's first ever impact investing oriented portfolio in January 2016.
Are there any final comments or anything else you would like to share?
For me, seeing Muhammad Yunus (Nobel Prize Winner and founder of Grameen Bank in Bangladesh) speak at the 92Y in 2008 sparked my interest in microfinance and ultimately in impact investing.
If you find inspiration in a particular person or movement, learn as much as you can about it and get involved.
Back to Alumni Profiles List