Trish Kenlon
Founder, Sustainable Career Pathways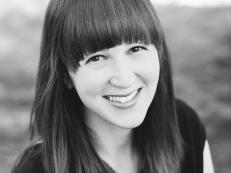 Could you please tell us what you do, and how sustainability intersects with your day to day responsibilities?
My work is focused on supporting the professional development and advancement of the sustainability community through my website sustainablecareerpathways.com (SCP). Each week I feature interviews with inspiring people working in sustainability and highlight the story of how they got to where they are and the skills and knowledge they need to succeed in what they do. I'm also constantly updating our massive collection of resources that help people connect with the right networks, attend the best conferences, and discover the most informative podcasts and news sources. It's a lot of reaching out to both friends and strangers, technical and creative writing, marketing, and researching and vetting great new things.
What are the biggest challenges and opportunities that your sector faces with respect to sustainability?
Finding the right job for your skill set and building a career in sustainability can be incredibly challenging, that's what inspired me to start SCP.
The first challenge is that corporate sustainability jobs can be tough to find. Not every company has a sustainability team; even if they do, it could be in any number of different places in the org chart. The teams are often small, and if it's a great company then turnover is usually pretty low. When a position does open up, there are a million different places the job could be posted and there's often a lot of competition for it. I remember attending almost every on-campus company presentation at Stern in the hopes of being able to ask the presenter if their company had a sustainability team and if so how I could connect with them (when I was at Stern a lot of companies weren't publicly talking about their sustainability efforts yet).
The second challenge is also an opportunity - the possibilities for a career in sustainability are almost endless. That can make it hard to narrow down the focus of your job search, but it also means you have a lot of room to get creative. Virtually any industry can have a sustainability component and you can incorporate elements of sustainability into almost any traditional role. Think of someone in a procurement role partnering with vendors to incorporate more sustainable materials into a product, or someone in design working to increase the recyclability of a product. You can also work in the for-profit or non-profit worlds, or even in government. You could work for a traditional company in a sustainability role, or for a sustainability company in a traditional role. I also know several people who have pitched their sustainability positions to their potential employers and created their own dream job. There are lots of ways to approach it. It can be both daunting and exciting at the same time.
The third challenge is growth. If you are lucky enough to find yourself on one of those small sustainability teams in a large traditional company, what happens when you've been there for a few years and you're at the highest position on the sustainability team? How do you grow?
The best way I've found to address these challenges is to have a strong, diverse network that you actively maintain. Your network will help you break into the space for the first time, find that next step when you're ready to grow, and give you ideas for new roles, industries, and companies that you might not have thought of on your own. That's at the core of why I started SCP, to make it easier for people to find networks and conferences that can help them build the support structure that they'll need throughout their careers and to demonstrate the different ways that people can apply their skills to this space.
What advice do you have for Stern students interested in embarking on careers related to sustainability?
Be creative in your networking and stay in touch with the people you connect with. I actually got my first full-time sustainability job through my very first informational interview as an MBA student. There wasn't a position for me at the company at the time, but we stayed in touch and when she left her position a year later, she strongly recommended me for the job. Don't forget to network with your peers at Stern and other schools as well; you will be surprised and delighted by the amazing things your classmates will be doing in ten years.
Make sure you don't discount the value of traditional MBA skills in addition to your sustainability training. Most sustainability work draws heavily on the traditional MBA skill set – project management, accounting, finance, marketing, and strategy.
Consider applying to be an Environmental Defense Fund Climate Corps fellow. It's a fantastic program that trains graduate students in energy efficiency and other core sustainability skills and then pairs them with amazing companies (think Uber, Walmart, REI, Apple, Facebook, Gap, and many others) for a summer of truly meaningful, challenging sustainability work. The support you receive during your fellowship and the phenomenal network you get to be a part of afterwards is unique in this space. I haven't come across anything else quite like it.
How do you recommend students use their time at Stern to be better prepared for a career in sustainability? Are there are any books, courses, podcasts, or other resources that you recommend one to read to understand the various themes and career options in sustainability?
Spend as much time as you can networking and doing informational interviews. The time that you're a student is incredibly short, but it's the time when people will be the most open to talking with you and willing to help you. Take advantage of that. One of the things I learned during an informational interview was that a lot of the jobs in renewable energy companies (at that time) were either in marketing or engineering. Since neither of those areas were a core strength of mine, I learned that I should be looking elsewhere to start my career.
There are extensive lists of conferences, networks, podcasts, websites, books, and other resources listed on our website
www.sustainablecareerpathways.com
and I encourage any student interested in sustainability to check those out. There are a lot of great resources there and which one is 'best' really depends on what you want to do in the space. The resources that our guests mention the most frequently are:
There is so much more on the website, it just depends on what areas of sustainability you're interested in.
What is your proudest career accomplishment?
I'm exceptionally proud to have been selected for the EDF Climate Corps fellowship. I applied during the second year of its existence and I'd worked so hard networking that the recruiter received my resume from no fewer than five different people. I knew that it would be the experience that would launch my career in the space, and I was right. It's an amazing group of people and it's continued to be a wonderful part of my life to this day.
I'm also very proud of what I've built with Sustainable Career Pathways. I've always been disappointed by the lack of a comprehensive collection of career resources in this space and I'm so excited to share everything I've learned and to use it to amplify the success of others.
Are there any final comments or anything else you would like to share?
Please feel free to reach out to me through the website, LinkedIn, or Facebook, I'm always happy to help people on their journeys in this space.
Subscribe to our newsletter:
http://eepurl.com/drTPKb
Follow us on LinkedIn
https://www.linkedin.com/company/sustainable-career-pathways/
Follow us on Facebook
https://www.facebook.com/Sustainable-Career-Pathways-343298572824383/
Follow us on Twitter
https://twitter.com/SustainableCP
Back to Alumni Profiles List