Sustainability Career Boot Camp
Tools, tactics and techniques to navigate your career path in sustainability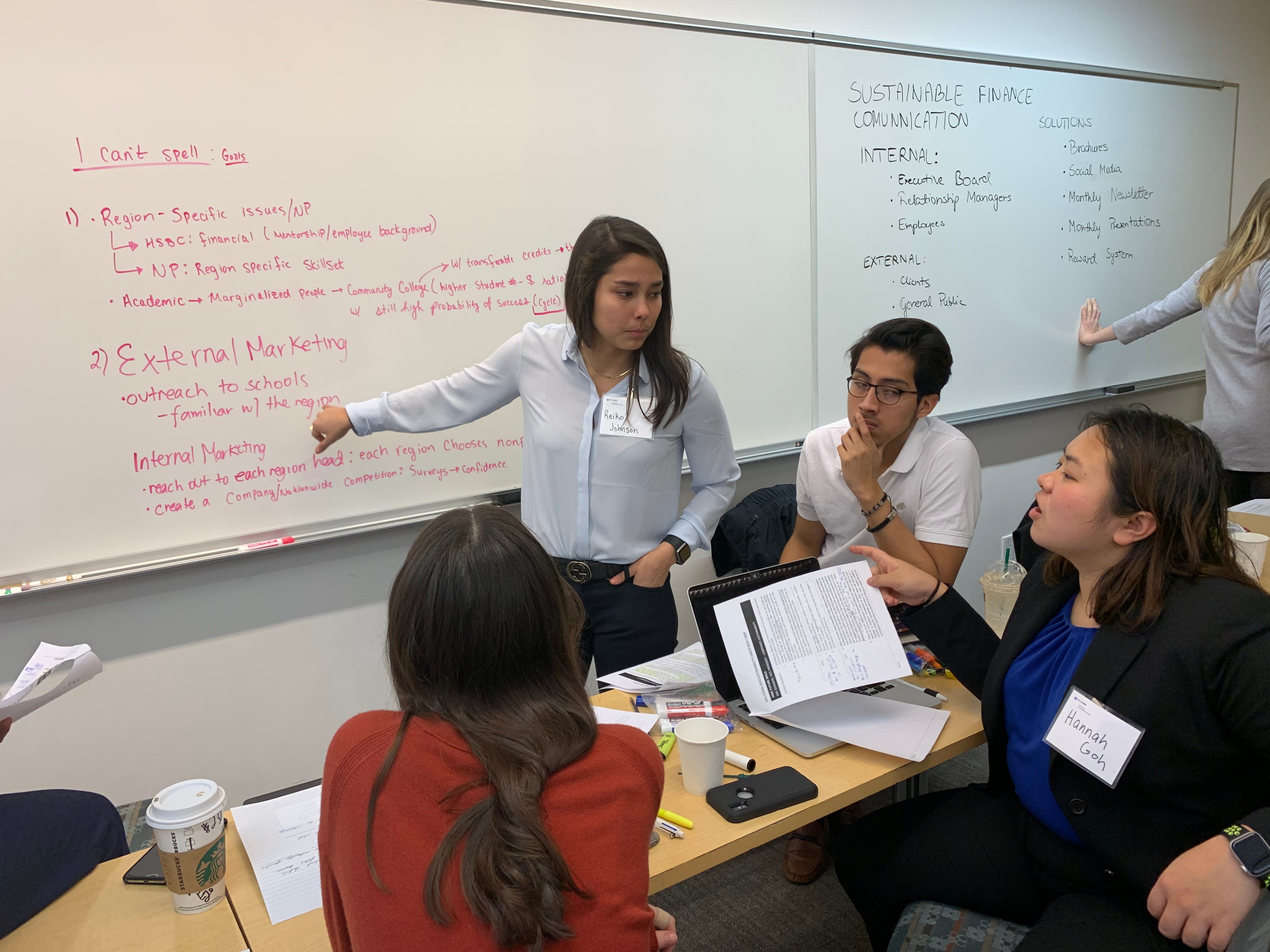 All future business leaders must understand the complexities of managing in an increasingly resource constrained world, and as such, we believe that all NYU Stern students should graduate with an understanding of the key skills, frameworks and tools to integrate sustainability into any position and industry they enter. In order to equip NYU Stern undergraduate students with the skills necessary to be leaders in sustainable business, we are pleased to host our annual Sustainability Career Boot Camp.
The annual Sustainability Career Boot Camp, hosted by the NYU Stern Center for Sustainable Business, provides Stern undergraduate students with an intensive training program to prepare them for a variety of sustainability-oriented careers.
The students will learn concepts such as applying a sustainability lens to problem solving, developing sustainability strategies, understanding key tools and frameworks related to sustainability, and exploring different career paths in the sustainability field.
---

2021 Sustainability Career Boot Camp
Applications for 2021 Boot Camp will open in January 2021