Make a Gift
Thank you for your support. Donations sustain our work to ensure a better world, through better business.
The mission of the Center for Sustainable Business is to ensure current and future business leaders develop the knowledge and skills to embed sustainability in core business strategy so they can reduce risk; create competitive advantage; develop innovative services, products, and processes; while improving financial performance and creating value for society. Your financial support allows us to continue our work to educate students, produce practical and ambitious research on the business case for sustainability, bring inspiring thought leaders to Stern, and to support students in experiential learning and internships to inform their future careers.
We invite your financial support to help us achieve our mission.
How to Donate: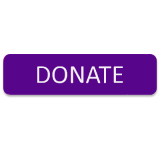 To make a gift by credit card
, please click on the "Donate" button on this page or the link
here
. Please select "Other" from the drop-down menu, and write in "NYU Stern Center for Sustainable Business."
To donate by mail
, please make checks out to "NYU Stern" with "Center for Sustainable Business" in the memo line. Mail to NYU Stern Center for Sustainable Business / Attn: Esther DeVito / 44 West 4th Street, Suite 10-57 / New York, NY 10012.
For more information, Please contact Esther DeVito at
edevito@stern.nyu.edu
or 212-998-0659. Thank You