Jessica Marati Radparvar
Founder and Social Impact Strategist at Reconsidered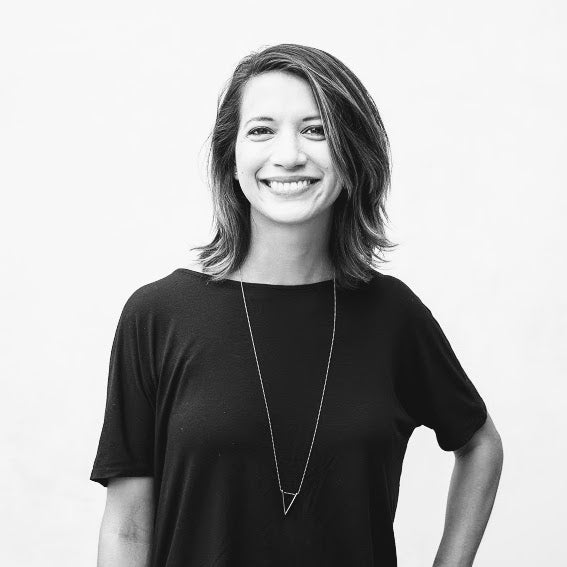 Could you please tell us what you do, and how sustainability intersects with your day to day responsibilities?
I founded and run Reconsidered, a boutique consultancy that helps organizations build impactful social responsibility strategies, communications and community – all with the goal of driving positive behavior change. Making an organization or system more sustainable is a huge exercise in change management, one that requires powerful communications to shift both minds and hearts so that people feel inspired, empowered and equipped to change the way they operate within a company. That's the space I like to play in.
What are the biggest challenges and opportunities that your sector faces with respect to sustainability?
I work mostly with fashion and retail companies, so our current culture of hyperconsumption is a very real issue. A clothing brand might have an ambitious organic cotton goal, for instance — but if they are continuing to market fast fashion at super low prices, are they ignoring the real issue? Brands and retailers need to grapple not only with their social and environmental impacts, but also with the business model itself. Some brands have started to take innovative approaches to the "growth question," investing in circularity start-ups and starting peer-to-peer marketplaces for second-hand branded clothes. This is encouraging to me.
What advice do you have for Stern students interested in embarking on careers related to sustainability?
Identify and hone in on the specific functional skills needed for the sustainability position of your dreams, whether that's environmental data-crunching skills, communications expertise or project management prowess. But also think about what activities make you happy and give you energy. Sustainability draws a lot of people who are "passionate" about the work. But it can also be very draining, because you always want to go above and beyond. Talk to people about what their day-to-day looks like and try to find a match that's good not only for your resume but also for your life.
How do you recommend students use their time at Stern to be better prepared for a career in sustainability? Are there are any books, courses, podcasts, or other resources that you recommend one to read to understand the various themes and career options in sustainability?
Stern is a living laboratory — use it! If there are gaps in your resume, identify ways to fill them. And if no opportunities are presented, create them. Offer to do a pro-bono project for a local company, volunteer to start a sustainability initiative for students, partner with a classmate for a knowledge exchange. Venture off-campus every so often — New York has an amazing sustainability scene based out of spots like the Impact Hub and Center for Social Innovation. And — shameless plug — sign up for my newsletter! Every two weeks, I send a round-up of thought-provoking articles on CSR, sustainability and social impact, as well as a jobs listing of ~30 opportunities. You can sign up at
http://reconsidered.co
.
What skills are important to have for a career in sustainability?
The ability to persuade, the ability to do more with less, the ability to influence and connect with many different kinds of people. Ambition. Tenacity. Resilience.
What is your proudest career accomplishment?
I was recently invited to my home island of Guam to deliver the keynote address at the University of Guam's Conference on Island Sustainability. It was a profound gift and honor to share my learnings on sustainable business with a crowd of community leaders and do my small part to influence the future of a place I hold dear.
Back to Alumni Profile List