Graduate Student Opportunities
Whether you are interested in finance, marketing, real estate, or tech, the NYU Stern Center for Sustainable Business (CSB) and the broader Business and Society Program offer a variety of opportunities for Stern graduate students to develop skills in sustainability and innovation in order to lead in the world of business today.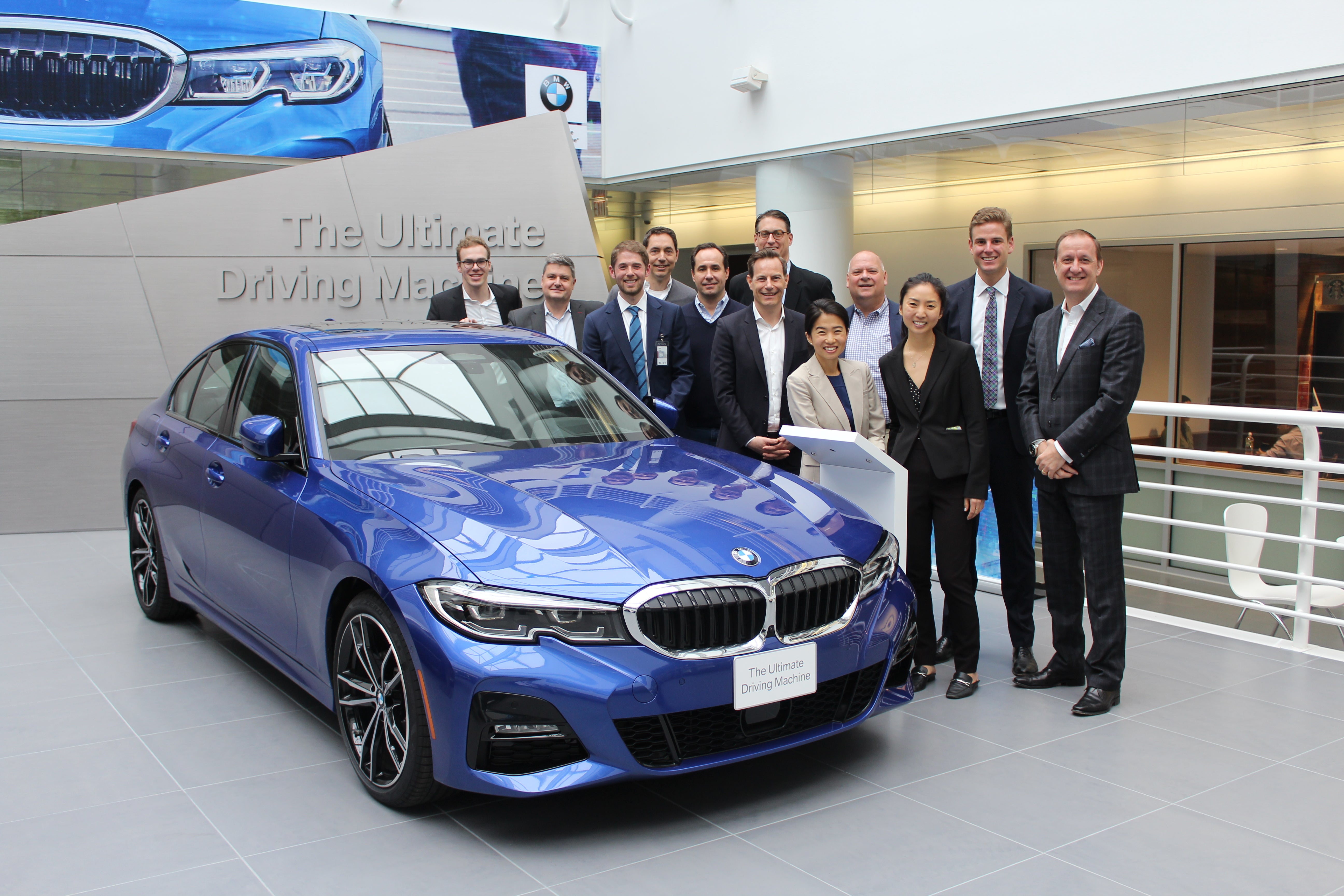 For a Stern Signature Project (SSP) in Spring 2019, MBA students worked with BMW on their circular economy strategy.
Specialization in Sustainable Business
At a time of indisputable societal and environmental change, students
specializing in Sustainable Business and Innovation
will examine the unique role of the private sector and gain a broad understanding of how embedding sustainability into core business strategy benefits financial performance and management practices.
The specialization provides students with the knowledge and skills needed to create economic value in tandem with social and environmental value at their current and future employers. Students will develop a mindset for proactive citizenship and an expertise in today's most pressing global issues, increasing their academic and professional competitiveness and positioning themselves at the forefront of thought leadership on the future of business.
To see Specialization requirements and full list of courses,
click here
.
25+ Courses in Sustainable Business
The Business and Society Program, in conjunction with other departments, offers courses focused on the role of business in social and evironmental change that students may enroll in as part of the Specialization or simply as electives. Highlighted courses:
Sustainability for Competitive Advantage (BSPA-GB.2305)
Accounting for Sustainability (ACCT-GB.3124)
A Financial Approach to Climate Change (FINC-GB.3147)
Doing Business in Copenhagen: Regenerative Sustainability (DBIN-GB.3122)
Social Enterprise in Sustainable Food Business (BSPA-GB.2306)
See full list of courses in Albert (filter by course codes that start with "BSPA") or on the Specialization page
Experiential Learning and Co-Curricular Opportunities
Questions? Email us at sustainablebusiness@stern.nyu.edu.