For Alumni
The NYU Stern Center for Sustainable Business (CSB) engages with a network of over 500 alumni who envision a better world through better business.
We invite both NYU Stern and NYU alumni to connect with CSB in the following ways:
Join a Network of Alumni in Sustainability
Join our LinkedIn group of NYU Stern and NYU alumni working in sustainability. Alumni are encouraged to use this group to network, share sustainability-related news and events, post job opportunities, and more.
Subscribe to the CSB newsletter for updates on upcoming events and research updates.
Get Support for Your Current or Future Career
Collaborate with and Support CSB
Reach out to sustainablebusiness@stern.nyu.edu if you are interested in collaborating on events, educational programming, or research initiatives.
Support CSB to ensure the continuation of our education, research, and outreach initiatives. CSB is grateful to raise all our own operating and research funds from alumni and other supporters.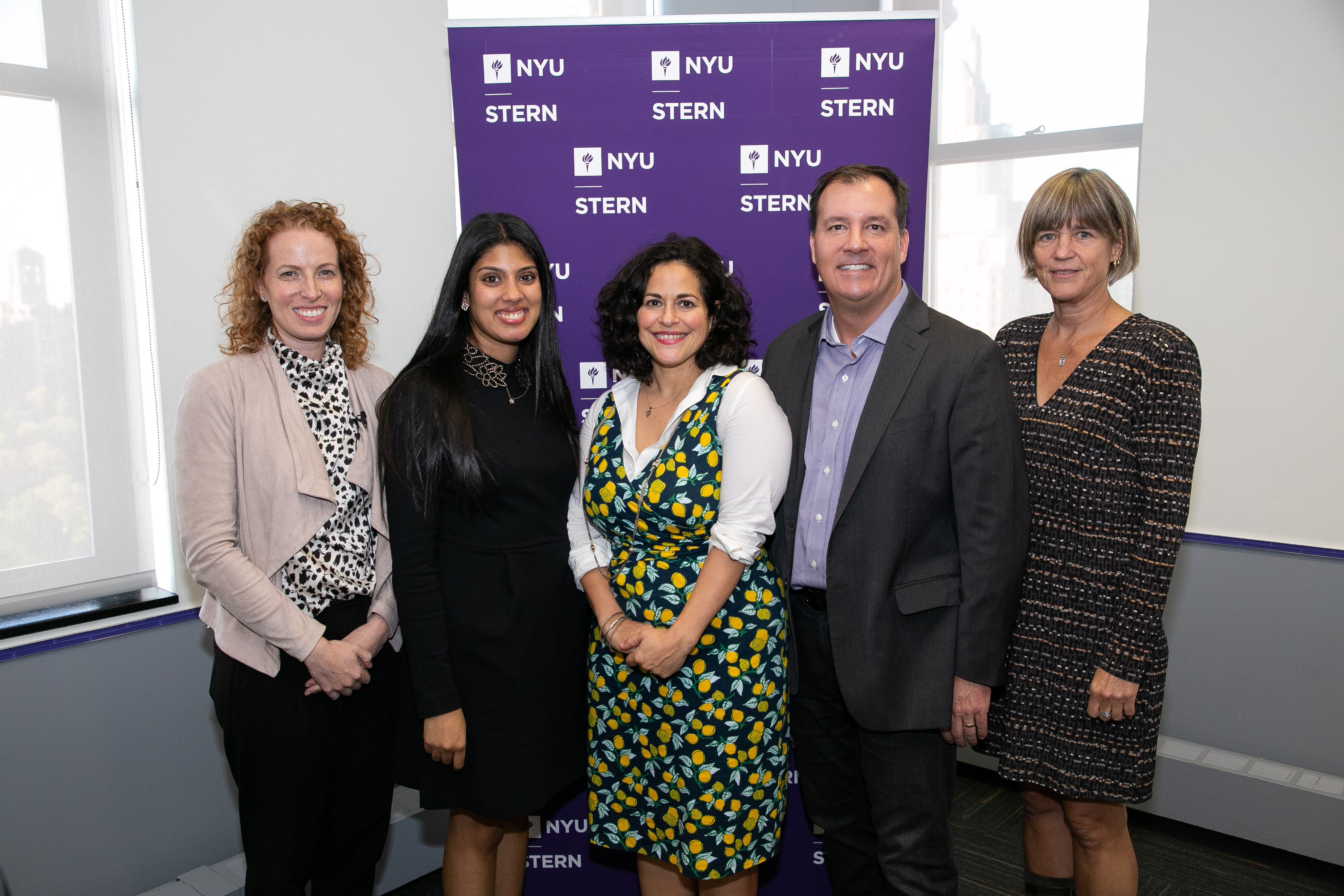 At the October 2019 event
Leading From Within: NYU Stern Alumni as Intrapreneurs in Corporate Sustainability.
From left to right:
Sophie Rifkin
, Senior Associate Director, NYU Stern CSB,
Meghna Sarma (MBA '17, BA '04)
, Senior Manager, Corporate Responsibility, PVH Corp,
Jennifer Gootman (MBA '10)
, Vice President, Social Consciousness & Innovation, West Elm,
John Scott (MBA '00)
, Chief Transformation Officer, Subway, and
Tensie Whelan (BA '80),
Director, NYU Stern CSB