Undergraduate Program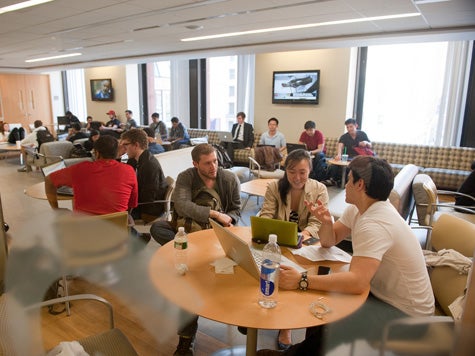 Management Concentration
Choosing a concentration in Management will enable you to understand how organizations work in any industry (e.g., financial services, consumer products, new technology), how to make them more effective, how to direct your career, work effectively with peers and, ultimately, lead those that work for you.
The management course program helps students develop a repertoire of skills to anticipate, address, and resolve the central challenges of running organizations in the 21st century. You will learn how to identify (and implement) the best strategy for a firm. You will also examine ways in which people work as individuals, as team members, and as organizational members.
You may also consider pursuing the
Management Consulting Track (MCT)
. Stern's approach is to teach consulting as an effective way of thinking about businesses and solving business problems that is applicable in any job role inside and outside the consulting industry. Consultants identify and adapt "best practices" to the firms that hire them, working on different projects across different industries with access to the top executives in the firms they consult to. Consultants can be called on for their strategic, operational, industry, and financial expertise. This track is an excellent complement to a concentration in management as well as in other areas (e.g. finance, marketing, accounting).
The courses that contribute to this track have this symbol, MCT, next to the course title.