Daniel Sands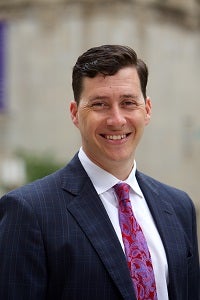 E-mail:
dsands@stern.nyu.edu
Phone:
212-998-0435
Personal Website:
danielbsands.com
Download CV
Biography
Daniel Sands is a doctoral candidate specializing in Strategy and Organization Theory in the Department of Management and Organizations at New York University's Leonard N. Stern School of Business. Daniel's dissertation work focuses on how third parties affect the creation and capture of value in markets and is supervised by Adam Brandenburger, Gino Cattani (chair), Paul DiMaggio, Joseph Porac, and Robert Seamans. His broader stream of research addresses core topics at the intersection of strategic management, organizations, and entrepreneurship, and he works in areas related to competition, evaluation, valuation, sensemaking, and innovation. He has a recent publication in Strategy Science, and regularly presents his research at international conferences hosted by organizations such as the Academy of Management (AOM), Strategic Management Society (SMS), European Group for Organizational Studies (EGOS), and the Society for the Advancement of Socio-Economics (SASE).
Daniel Sands' teaching experience at NYU Stern extends to both graduate and undergraduate level instruction. He has served as either the instructor or as a teaching fellow for courses such as Strategy, Data Driven Decision Making, Management and Organizations, Game Theory, and International Business Studies.
Daniel Sands received a M.A. in Quantitative Methods in the Social Sciences from Columbia University with a focus in Economic Sociology. He received both a B.S. in Business Administration and a B.A. degree from the University of Arizona where he quadruple majored in Economics, Political Science, Finance, and Accounting. Prior to joining NYU Stern, Daniel Sands was an Officer in the United States Army. His service includes a deployment to Afghanistan as an Infantry Platoon Leader during 2011-2012. Most recently, he served as the Commander of Officer Candidate School (OCS) for the New York Army National Guard. He is a graduate of the U.S. Army Ranger School, Army Airborne School, and had been designated as a Distinguished Military Graduate for the 2009 Commissioning Year.
Research Interests
Third Parties, Evaluation, and Valuation
Strategic Management and Competition
Market Construction and Entrepreneurship
Innovation, Creativity, and Business History
Academic Background
M.Phil., Management
New York University, Leonard N. Stern School of Business
M.A., Quantitative Methods in the Social Sciences
Columbia University
B.S. in Business Administration (with Honors), Finance; Accounting
University of Arizona, Eller College of Management
B.A. (with Honors), Economics; Political Science
University of Arizona