Olivia Foster-Gimbel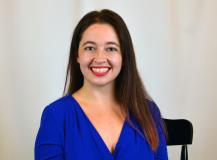 Email:
ofosterg@stern.nyu.edu
Phone: (212) 998-0238

Biography
Olivia Foster-Gimbel joined the PhD program in Management and Organizations at NYU Stern in 2018. She is interested in studying advantage and disadvantage, especially as they relate to privilege and allyship. In one line of research, she is exploring how people discuss privilege and inequity. She is also studying causes and consequences of majority group allyship.
Olivia received a B.A. in Psychology (with Honors) from Northwestern University in 2015. After graduation, she worked as a lab manager in the social psychology department at University of Kentucky and as a research coordinator at Stanford Graduate School of Business.