Sonya Pyo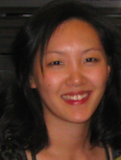 Email:
spyo@stern.nyu.edu
Phone: (212) 998-0239
Biography
Sonya Pyo is a doctoral student at New York University's Stern School of Business in the Department of Management and Organizations. Sonya's research looks at the development of professional identity of postdoctoral scientists from an institutional perspective. Her broad research interests include professions, the meaning and nature of work, and the work-life interface, using qualitative and mixed-methods approaches.
Sonya received a BA in Philosophy at Bryn Mawr College and a BE in Environmental Engineering from City College of New York - CUNY. She received a MSc. in Management from Brock University in 2018. Prior to Stern, Sonya was a research assistant for NOAA-CREST and NASA focusing on remote sensing instrumentation and atmospheric research.