Announcements
NYU Stern Announces the Launch of the Washington D.C. Executive MBA Program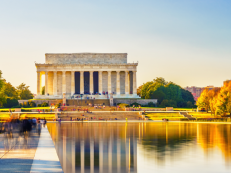 As of September 12, 2017, the Stern community is proud to announce the expansion of the Executive MBA program into Washington, D.C. The program, currently ranked #4 in the country, will grant senior executives in this market access to a top-ranked business education.
Located in a hub for politics and decision-making, it stands especially ready to provide experienced individuals seeking professional development with a curriculum tailored to their time constraints and drawing from the leaders and policy-makers endemic to our nation's capital. Currently offering two tracks, Finance & Analytics and Strategy & Leadership, executives will earn a Stern MBA while being able to balance their personal and work lives by meeting once a month throughout a comprehensive curriculum.
The management department is likewise happy to announce that Professor
Rob Salomon
has been appointed faculty director to the Executive MBA programs as a whole, bringing the unique perspectives and experiences of our department to a very successful education initiative.
Joining a global network of 110,000 Stern alumni and +500,000 NYU alumni in 183 countries, the Washington D.C. E-MBA program is an excellent addition to Stern's offerings that the Management & Organizations Department welcomes with open arms.
Read more about the program.