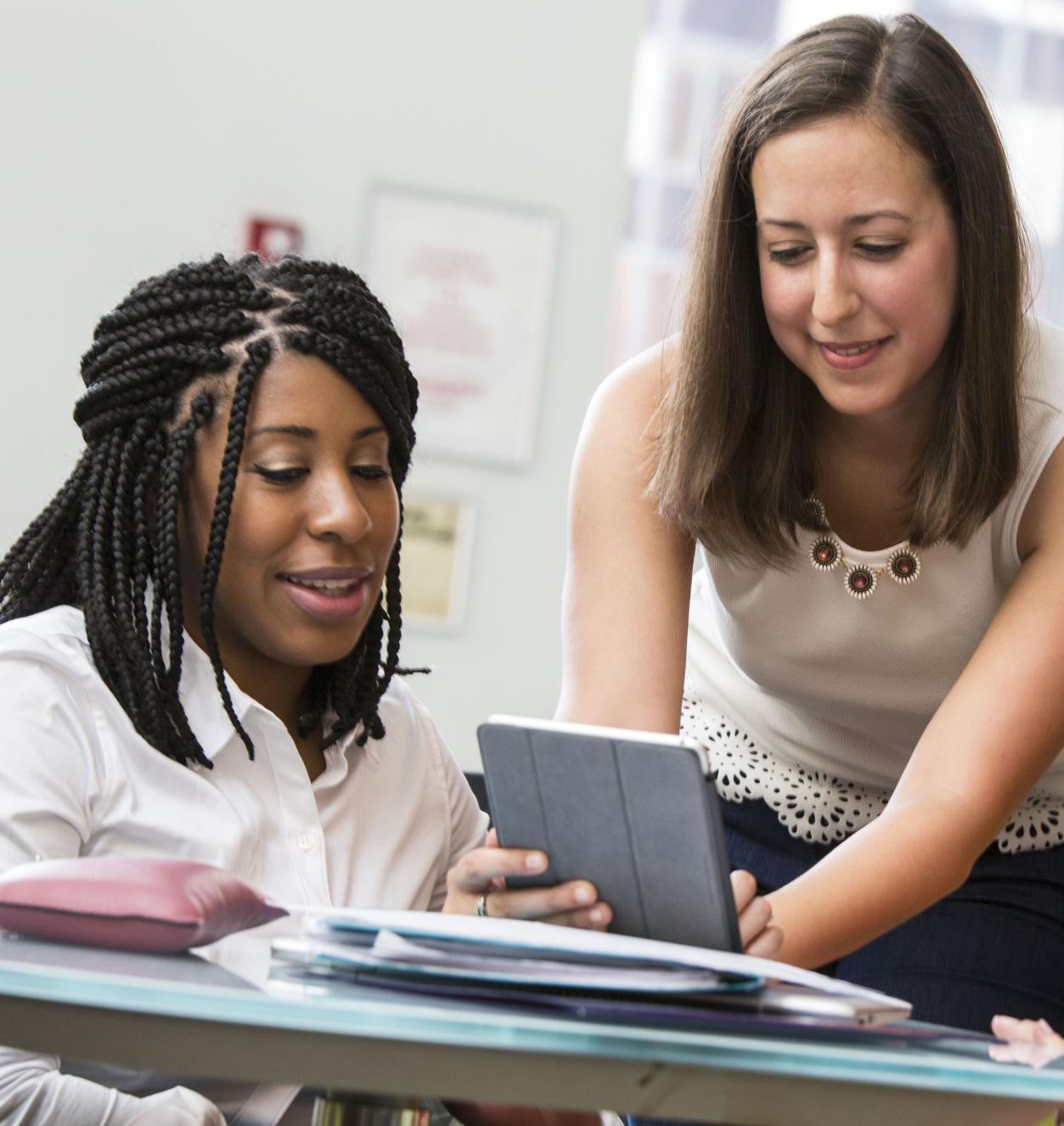 Related Specializations
All students graduate with an MBA in General Management. In addition, you may elect as many as three nine-credit specializations. Management-related offerings include Entrepreneurship, Global Business, Leadership and Change Management, Management, and Social Innovation and Impact.
Management Specialization
The management specialization is designed for students who will pursue careers as general managers in large established firms, family firms, social enterprises, or new ventures. Students build additional expertise in both strategic management and the management of organizations. The courses in this specialization provide students with the knowledge necessary to be a senior manager of a business unit or firm. Students can combine coursework in strategy and strategic management with additional learning in negotiations, leadership, and decision-making in a way that provides an overall understanding of the management process and capacity to engage as effective manager.
Academic Advisor: Professor Anat Lechner, 212-998-0263
---
Leadership and Change Management Specialization
The leadership and change management specialization helps students develop their leadership capacity and enhance their expertise in leading changing technological, competitive, demographic, and other organizational contingencies.  Courses introduce theories, frameworks, best practices and tools that can assist leaders entrusted with the task of leading organizational change.  Students develop skills in diagnosing the forces of change as well as change requirements, developing change strategies, and monitoring the effectiveness of change implementations.  
This specialization is particularly useful for those planning careers in general management, consulting, or business development.  
Academic Advisor: Professor Anat Lechner, 212-998-0263  
---
Entrepreneurship and Innovation Specialization
Entrepreneurship and Innovation
The specialization in entrepreneurship and innovation equips students with the tools and concepts necessary for a career as an entrepreneur or an investor in entrepreneurial ventures.  A requirement for the specialization is one of the Foundations of Entrepreneurship courses, which offer a broad look at starting, funding and managing new businesses in a variety of sectors including services, manufacturing, high technology, and public service.  The specialization provides a valuable understanding of what it is like to work in a start-up venture, a growing small business, or a venture capital or private equity firm.
Academic Advisor: Professor Glenn Okun, 212-998-0780
---
Global Business Specialization
Global Business
Managing across political frontiers, cultures, national economies, and financial systems presents difficult and often intriguing problems and comes together most dramatically in multinational enterprises. Students who intend to pursue a career in multinational firms, financial institutions, international organizations, or government agencies are strongly advised to acquire a solid perspective on the global dimensions of business, alongside their functional area of concentration. This insight has been the basis of the continued popularity of global business as a specialization in the MBA program. The Stern School has one of the largest faculties conducting research on the global dimensions of business which helps to support a broad spectrum of internationally focused courses. These courses consider important functional issues such as international trade and international macroeconomic relationships; international accounting and taxation; international marketing; and international banking and finance. They also convey specific skills such as international financial management and international negotiations. The global business specialization builds on the international content of the MBA core, notably the Global Economy course.
Academic Advisor: Durairaj Maheswaran (Mahesh)