Nevena L. Georgieva, MBA '17
Zenas Block Scholarship
Hometown: Bulgaria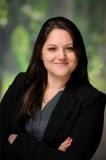 When I was eighteen I escaped the economic turmoil of post-communist Bulgaria to pursue an education in the U.S. I fell in love with the English language, and completed a degree in English literature, after which I joined the book publishing industry. I had the privilege to work on books by authors such as Toni Morrison and Haruki Murakami as a marketer, and I worked for a website for aspiring authors-- a startup under a larger corporate umbrella. These jobs sparked a deeper interest in marketing and entrepreneurship, and I applied to Stern.
Being at Stern has transformed my life and has given me more confidence and knowledge than any other experience in my life. I dream of one day managing my own business, which is why getting a scholarship in entrepreneurship is such an honor. After graduation, I will join Bayer Consumer Care as an Assistant Brand Manager. I chose brand management, where one acts as the CEO of a brand, as the best pathway to entrepreneurship.
I have been financially independent since I came to the U.S., through scholarships and odd jobs during my undergraduate education and Master's in English. I am funding my degree at Stern entirely with loans, because I believe in its worth, which makes your contribution to my tuition all the more helpful. In addition to the financial implications of this scholarship, I feel encouraged by it-- that I am on right path in my career and education, and that I can contribute to my future employer and hopefully to other Sternies in the future.