Scholarship Recipients
Through the generous support of alumni and friends of NYU Stern, students have an opportunity to receive funding for their MBA degree. Donor awards are scholarships that are awarded by NYU Stern Graduate Financial Aid to eligible full-time MBA students and to eligible Langone MBA students. All donor awards at NYU Stern are merit-based and are awarded in the fall semester based on the criteria established by the donors. The sample of students below received scholarships for the 2016-2017 academic year.
Upkar Bhardwaj, MBA '17
C. Erik and Phyllis S. Larson Scholarship
Hometown: Basking Ridge, NJ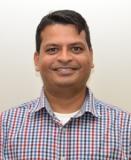 The Stern community also teaches giving for people in need. I am fortunate to know many of my classmate and Stern friends who volunteer or contribute to the community by organizing events. I come from a country in which a large part of the population needs help. It is my strong belief that education is the best resource we can provide to uplift lives of families. For the past several years, we have supported the Robin Raina foundation, which operates a school for underprivileged children in Delhi. However, I believe that these children would benefit more in an all-inclusive school. In the future, I want to explore feasibility of a scholarship/NGO program to sponsor education for underprivileged children in mainstream schools.
Andrew Chou, MBA '18
Mary McMahon Hollaender Scholarship
Hometown: Houston, TX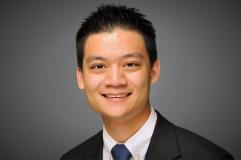 I grew up in Houston, TX as the first person in my family to be born in the United States. Throughout my adolescence, my parents worked multiple jobs and at one point operated their own dry cleaning business. I was able to attend The University of Texas at Austin, graduating in 2012 with a Bachelor's of Science in Petroleum Engineering. I began my career with Shell Oil Company as a Production Engineer, responsible for producing oil and gas in the safest and most efficient way possible. I started on the oldest oilfield in the US, and after two years, was able to move to New Orleans to work on the newest developments and the most cutting edge technology.
Read More
Alana T. D'Alfonso, MBA '17
Armando John Garville Scholarship
Hometown: Philadelphia, PA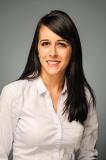 I was born and raised outside of Philadelphia, the city which all my extended family calls home. I graduated from my local public high school and matriculated at Princeton University in 2007, becoming the first person in my family to attend college. While at Princeton, I was actively involved in hospital volunteering, student health advising, tutoring, and neuroscience research. I graduated from Princeton summa cum laude in 2011 with a major in Psychology, concentration in Neuroscience and minor in Global Health and Health Policy. At graduation, I was awarded two prizes for my thesis research on visual cortex neuroplasticity within the congenitally blind, research which I later presented at the Society for Neuroscience Conference. Influenced by my thesis research experience, I participated in the NIH Intramural Research Training Award Fellowship for a year post-graduation. While at the NIH, I conducted neuroimaging research with refractory temporal lobe epilepsy patients who were uninsured and seeking neurosurgical treatment.
Read More
Joseph J. Garcia, MBA '17
Bernstein Family Scholarship
Hometown: New York, NY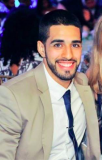 Out of over 50 first cousins, I am one of three to graduate from college and will be the first to ever obtain a Master's Degree. Both my parents come from a rural area in the Dominican Republic. I am a first generation immigrant and have had the typical "inner city minority experience" we all hear about. I grew up in a low income community in New York.
Read More
Nevena L. Georgieva, MBA '17
Zenas Block Scholarship
Hometown: Bulgaria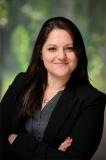 When I was eighteen I escaped the economic turmoil of post-communist Bulgaria to pursue an education in the U.S. I fell in love with the English language, and completed a degree in English literature, after which I joined the book publishing industry. I had the privilege to work on books by authors such as Toni Morrison and Haruki Murakami as a marketer, and I worked for a website for aspiring authors-- a startup under a larger corporate umbrella. These jobs sparked a deeper interest in marketing and entrepreneurship, and I applied to Stern.
Read More
Munashe Makava, MBA '17
Uzo and Michael Ajukwu Scholarship
Hometown: Harare, Zimbabwe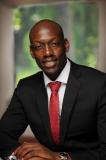 The scholarship grant came at a very crucial point in my life as things are just getting worse economically back home in Zimbabwe, and my brother has just started his college studies. These challenges have resulted in mental pressure that has made me struggle to be fully present and in my best condition as a student in school. Receiving this award at this point not only helped alleviate a financial and mental burden but reenergized me with a reminder of how I would like to also contribute to ensuring my little brother and other young Africans will not have to feel so limited in pursuing their dreams. Over time, I have realized that this aspiration has been key in ensuring that I remain a high performer because for me to reach this goal, I cannot afford to fail.
Stephanie Noyes, MBA '18
Military Veterans Scholarship
Hometown: Charleston, IL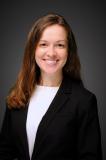 When applying to MBA programs after resigning from the Army I was struggling with the decision of whether to enroll in a part time or full time MBA program. I didn't want to finish the program with a pile of debt so I hesitated on committing to a full time MBA program even though that was my preference. When I received my admissions letter from NYU with a Veterans Scholarship, it made my decision easy. I am able to completely focus on school without worrying about debt piling up.
Read More
Ijeamaka Obasi, MBA '18
Kia Motors Corporation Scholarship
Hometown: Chicago, IL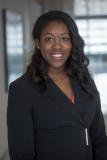 I am originally from Chicago, IL but have lived throughout the United States. While living in Houston, TX, I taught sixth grade math for two years in an underserved community. This experience led me to start a social enterprise, Black Girls Graduate that promotes educational attainment and professionalism among women of color. Opportunity and impact is extremely important to me. Just as your scholarship is giving me an opportunity, this is something I aim to do for others both personally and professionally.
Read More